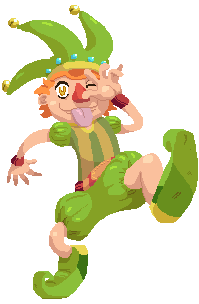 Dear Super Tower Rush friends and supporters,
As you might already know, Super Tower Rush has been released as a hot seat game. But that's just one out of all modes you'll be able to enjoy!
Very soon the single player and online multiplayer modes will be ready too.
Your purchase will include all Super Tower Rush updates for life at any time, and here's a brief summary of the upcoming ones:
Super Tower Rush 1.1 is coming! and it will include the single player mode. An artificial intelligence for this mode's "Quick plays" is under development right now.
The story mode will come later.
We will try to have a multiplayer mode preview for this update, but in case we can't make it, don't worry! That preview, as well as the multiplayer mode itself, will be ready soon too!
---
Super Tower Rush 1.2 and further ones will include:

- A single player demo, which is now in progress
- An addition of joystick support to the current controles. It will be fun!- A shop! You will be able to unlock new characters and get much more features with the money you earn while playing
- Special powers for each character! This will add variety to the game's strategies!
- The online multiplayer mode, now under development.
One advantage for you if you support us now is a cheapest purchase, which includes all updates for life.The more support we get, the more aspects will be added! And the sooner you support us, the quicker these modes will be brought to life!
Thanks and Keep enjoying Super Tower Rush!