We've been working on Soul Harvest for a bit more than a year and we're glad to say that we have now finished the pre-production and are working hard on production under the supervision of the Archdemon of Cruelty (we taste the whip as usual ! )
It's been an exciting year : we showed the game in its various states at bars and exhibitions, such as Poznan PGA, Amaze and Join. We got a lot of feedback from players and it seems like the concept of fast-paced local multiplayer RTS is quite the novelty. People had a lot of fun disregarding the quirks of our pre-alpha versions !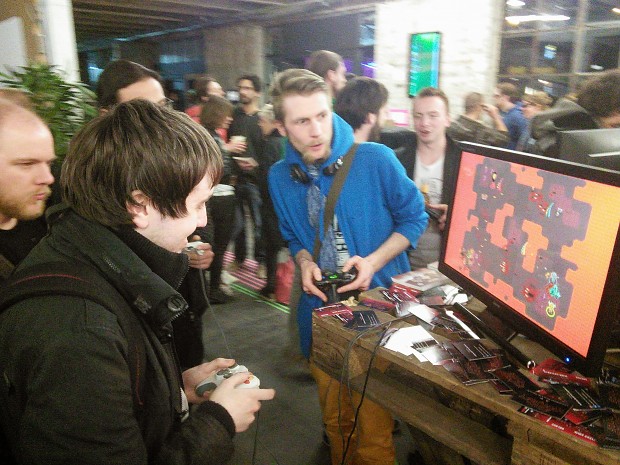 The next demo version will include building recycling and a better, more responsive unit control method.
We're currently working on finishing the second faction, Bitterness, having a level selection screen and level editor directly using ingame assets & controls.
We still have much to do but but we're a long way from the first version we showed at bar a year ago !
Stay tuned as we'll be releasing our Greenlight trailer very soon !
*Spoiler* It has demons in it :)