Introduction
Hello everyone!
This week we implemented some props in the game that the player can collect by clicking on them.
We implemented a collectible system to reduce the down-time the player has walking to through the level and increase their retention.
The collectibles mirror the scenes. The office is generic and dated, so we made it's collectibles the same way, while the Oporto scene was made with symbolism and meaning in mind so we chose its props to represent the same.
Each of them have their own context and significance to each Act of the game.
"Hol' up a minute.. I need to find the last one"
The Colletibles - UI
The counter for the number of props you get is on the upper left corner of the screen and has a business handbag as its icon.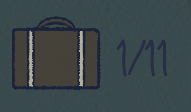 It'll also show how many are left to give the player more drive to look for them.
The items themselves have some particules and glow to differentiate them from the rest of the scene

---
The Colletibles - Office
These are the collectibles for the Office scene.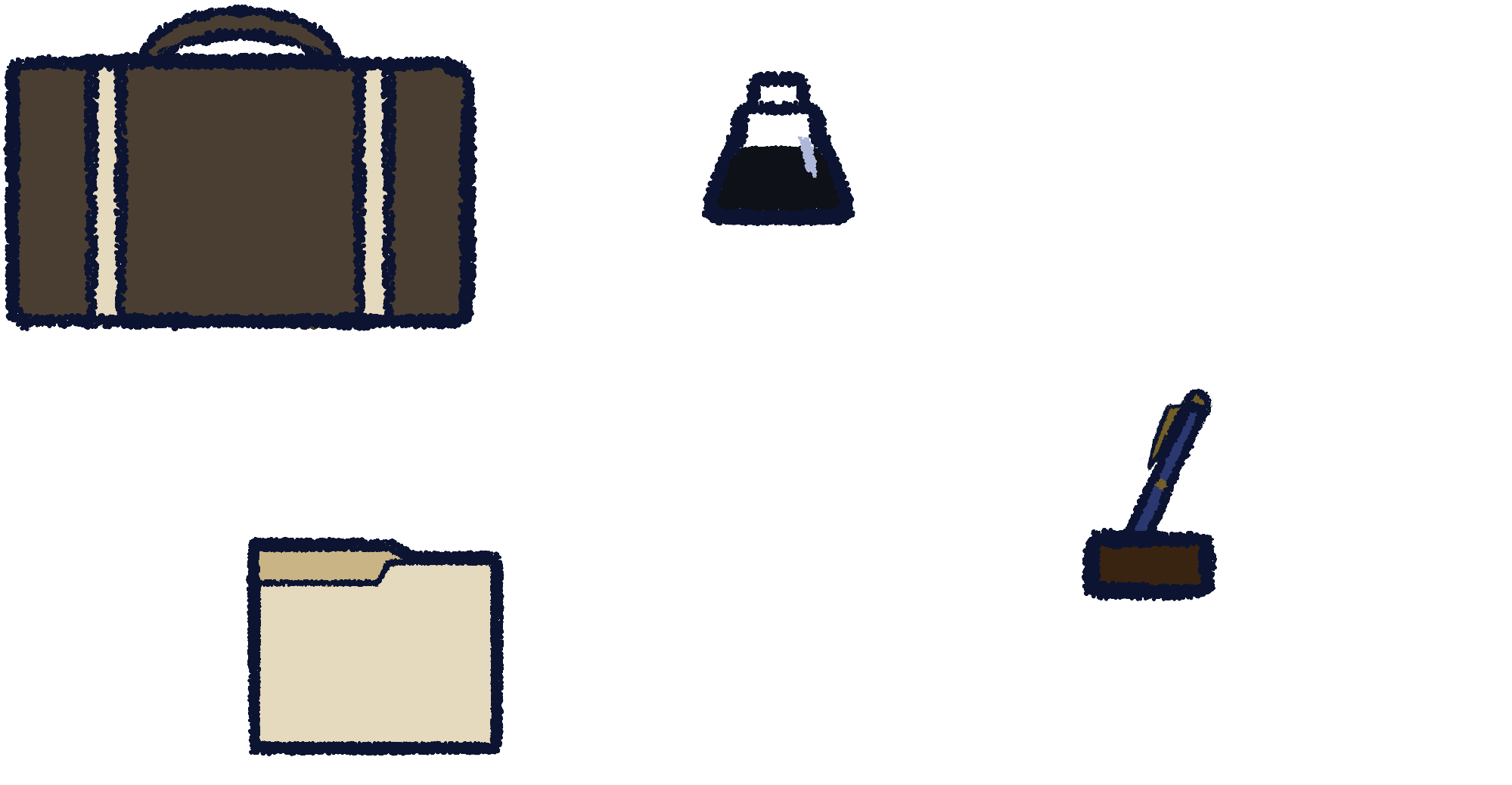 All of these make sense in the context of an office.
You get the handbag in the beginning and it's where all of the other collectibles will be stored in.
Ink pens and bottles where the standart in the 50s, and what's an office without some folders amirite?
---
The Colletibles - Oporto
And these are the ones we made for the Oporto scene.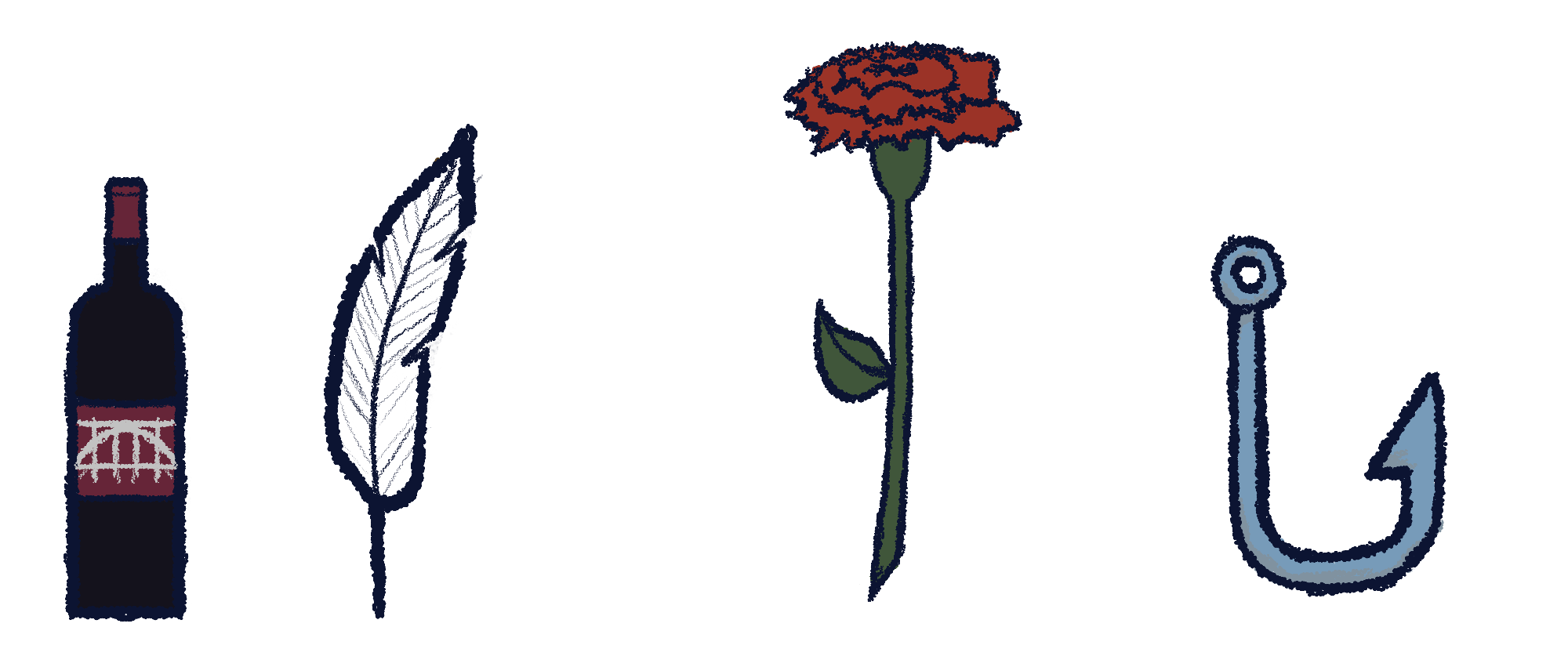 As mentioned in the introduction, these objects where chosen to as symbols, both emotionally and historically.
The port whine bottle is historically rich and is exclusive to the city, furthermore, the consumption of red whine is a troubador tradition and that is why you can find this collectible next to them.
The white doves are a recurring theme in this level, it signifies Armando's religious beliefs, as they symbolize the holy spirit. During the level you'll find some of their feathers.
The carnation is a symbol of peace in Portugal, a flower beloved by the free.
The fishing hook, both as a symbol and a thing, is very important to our main character. Armando loves to fish. Fishing was his haven. To him, fishing was the best activty one could ever do. It was his form of meditation, a way to wash away the worries, to practice patience and skill
We couldn't just not add it to the game.
---
Conclusion
TL;DR, we made a collectible system ingame, something for the player to do while checking the view.
We went a bit further on the context and meaning of each one of them. All in all it adds a great deal of deapth.
Hope you enjoyed this week's update on Helena.
Stay safe out there!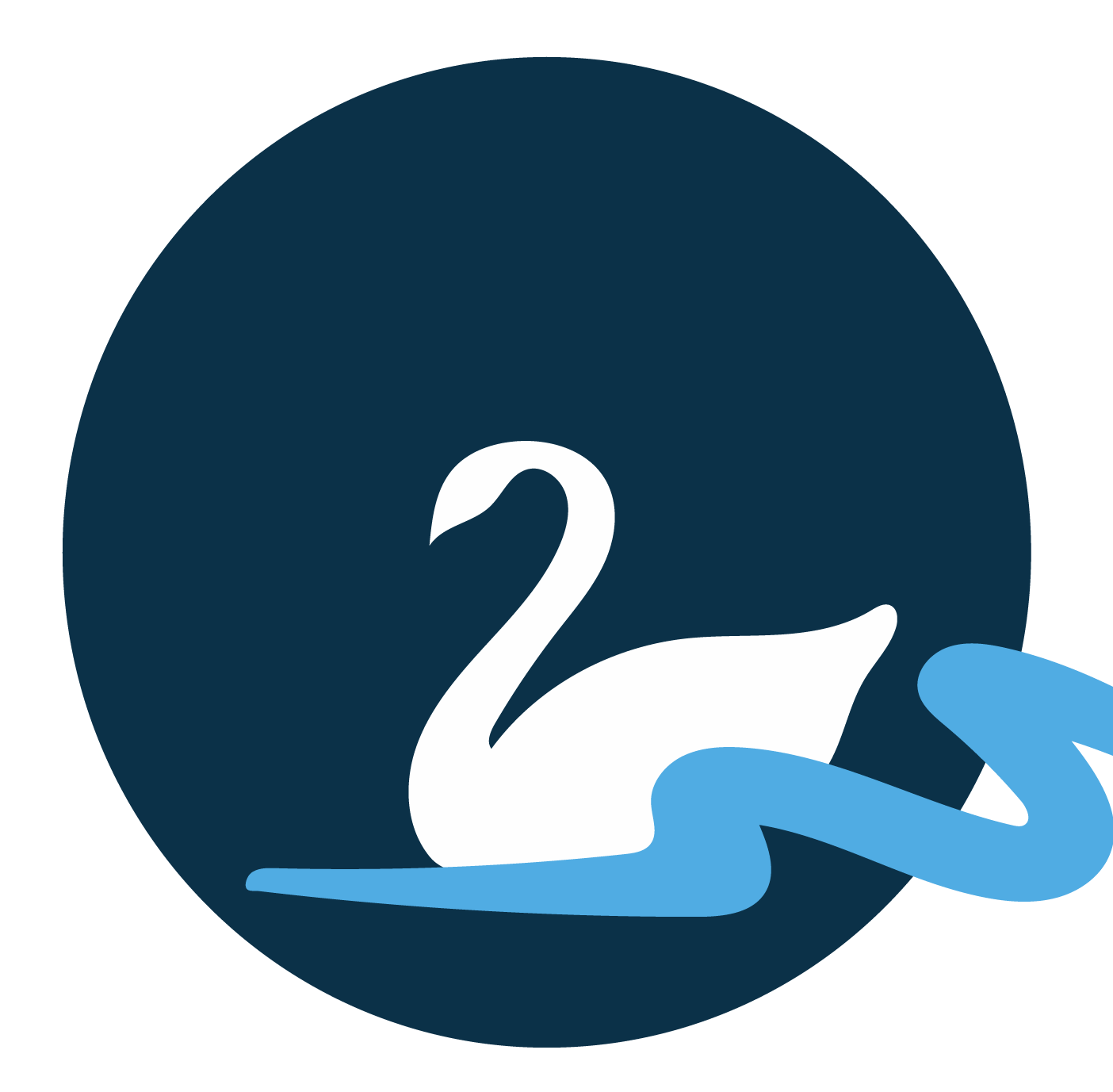 With Kindness, Rio Studios®