(EDIT: Kickstarter is going live on May 11th to polish up a few things first)
Howdy indieDB!
We've got some great news for our stealth JRPG! The Kickstarter for the game is almost complete, and is going online on May 10th, 2019! This is probably the most important time for the game, and the fate of it's future development lies in your hands!
There's about four days until launch. Before then, I'd like to give away few secrets that the Kickstarter has in store…
And the Music Composer is…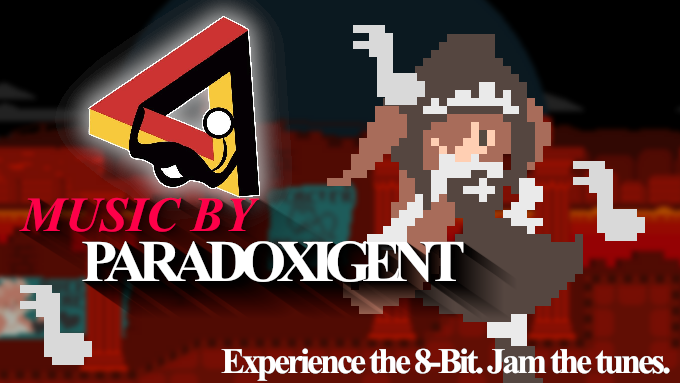 First of all, we'd like to introduce you to Paradoxigent (here's his twitter), our music composer we'll be able to afford if the Kickstarter succeeds! He's got a great portfolio of music across a few genres, most notably 8-bit!
You want to hear what's he capable of? >> Go ahead and hear for yourself! (Soundcloud) <<
Sadly, we can't get him on board if the Kickstarter fails… and it'll be annoying if we return to public domain music. Let's hope that doesn't happen!
A sample of the Pledge Rewards
So, what could you get for your pledge? Pretty much the usual, like a digital PC version for anything above or equal to 10€. Well, one of the higher tier pledge rewards is…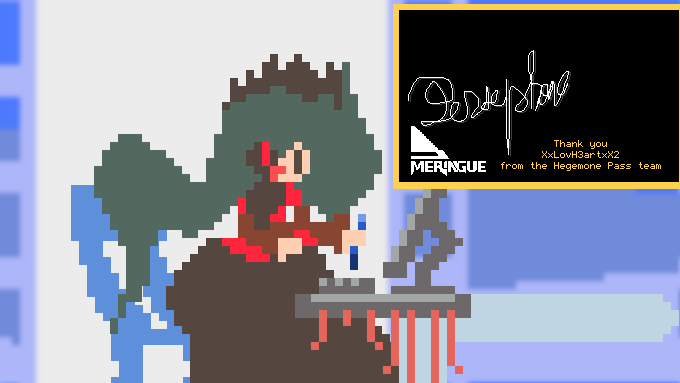 A Personally, Digitally Signed Build!
Yes! You heard right! You'll be able to snag yourself a special version of the game exclusively compiled for you, with your name on the splash screen being thanked, and an exclusive signature per copy from myself, the director!
…Huh? What do you mean I'm not famous enough for that kind of gift? Don't worry, we'll also have it signed… by every major character in the game! Persephone, Yvonne, Ethan, Emilie, Hades, Demeter, etc…
They'll all be signing it LIVE on a live stream (or an uploaded video if there's not enough demand/everyone doesn't want a livestream), with your name being shouted out.
Oh, and did I mention it's a debug build? It'll come packed with some of the tools we used to make the game, like a cutscene editor, a sync-telepathy editor, an attack choreography editor, level select, flag manager…
Of course, this version can't be updated for logical reasons (not in store, hard coded stuff like a signature, name per copy, etc…), but anything with this will always come with a normal, updatable version of the game.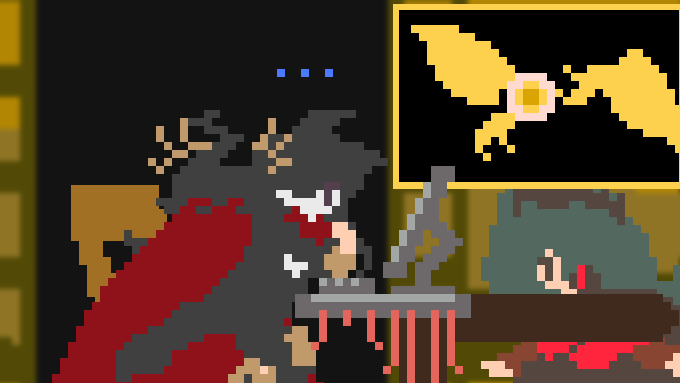 Make your Leader Title!
Above the digitally signed personal build, you'll be able to create your own leader title! You get to name it (within reason), give it the stats you want, and if doable, we'll implement the special effect you want! Best of all, your party will be able to equip it!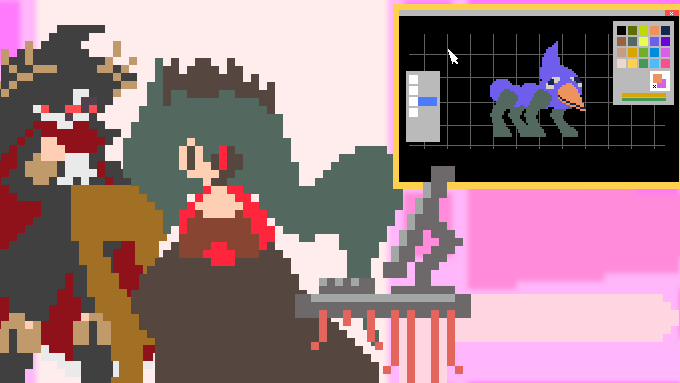 Make an enemy!
Higher than the title, you'll be able to make your very own enemy, including a title for it! We'll be helping you out, so don't worry about not having an artist's hands: we'll be doing it instead.
New Thumbnail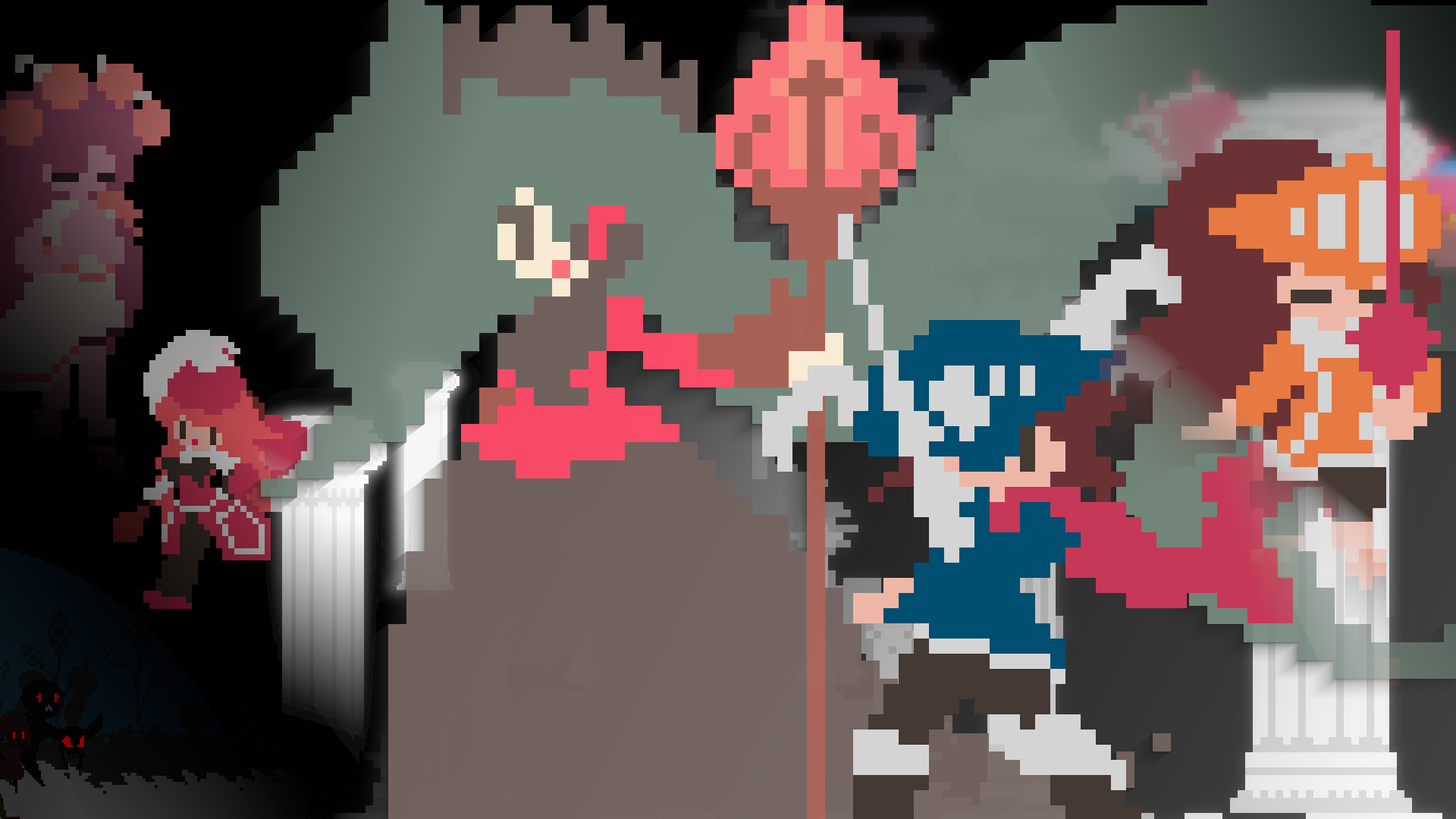 You might have noticed the new indieDB thumbnail... It made specifically for the Kickstarter. If you want to use as a wallpaper, just click it!
And a lot of gifs…

The Kickstarter will be jammed packed with everyone's most hated thing: excessive gifs! It makes the page look so much cooler! We know some of you might have slower internet, so we tried our best to reduce the size of each gif to it's absolute minimum. Many of them barely go over 500kb. Only one or two (so far) had to go over a MB, and that's after we cut a lot of frames.

Let's not load all of our secrets yet! Oh, by the way, a new trailer will appear with the Kickstarter!
Anyway, I hope you join us on Kickstarter from May 10th! That's in four days!
See you soon!