Howdy indieDB!
The Hegemone Pass Kickstarter is live! And a major v1.0 update to the demo has been released!
(Edit: We have been updating the Kickstarter page: reorganizing it, converting certain GIFs into PNGs… We'll continue to update the page to better explain what our game's about. If you have any feedback of any kind, even harsh, please contact us. Thank you for your support.)
You'll be able to help us out with the future development of the game. If you like what you're seeing, please, help us out!
If successful, this will allow us to finish the game within a year's time and fund the music for the game. We'll be working full-time on the project should this succeed.
In addition, the very first stretch reward is to make a Nintendo Switch port. We're initiating talks at the moment to become eligible for Switch development, but showing public support will be helpful.
If you can't pledge, then consider spreading the word around: on Twitter, YouTube, reddit… We will be deeply grateful!
What is Hegemone Pass?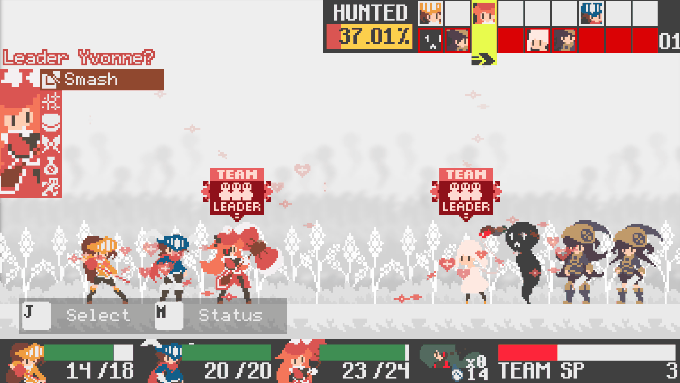 Hegemone Pass is the first of a new genre called the Stealth JRPG. Blending platforming, stealth based gameplay and turn-based RPGs, you'll play as the goddess Persephone, Queen of the Underworld, on her quest to retrieve her title and throne from her mother, the goddess Demeter, who has now taken over the Underworld and seeks to free all the souls.
Powerless, you do have one last power: the power of a Hegemone, which allows you to make any mortal a Leader, activating their title and enhancing stats, resistances and a special effect. These titles can either affect allies or foes. But careful, your foes have a leader too! To win battles, just eliminate their leader!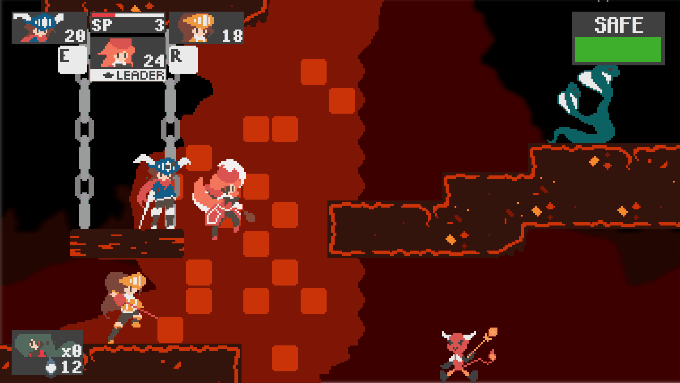 But beware! If you get spotted, the enemy will pray for help, and enemies (your citizens, by the way) will come out and swarm you! Their titles get boosted in battle during a Hunt, based on how much time is left (the more time is left, the more dangerous each battle becomes).
Filled with cutscenes, charming characters, a unique story, and a setting rarely seen in such a cute way, you'll be delighted to experience
But, no need to explain more, you can try out our demo!
Demo Version 1.0!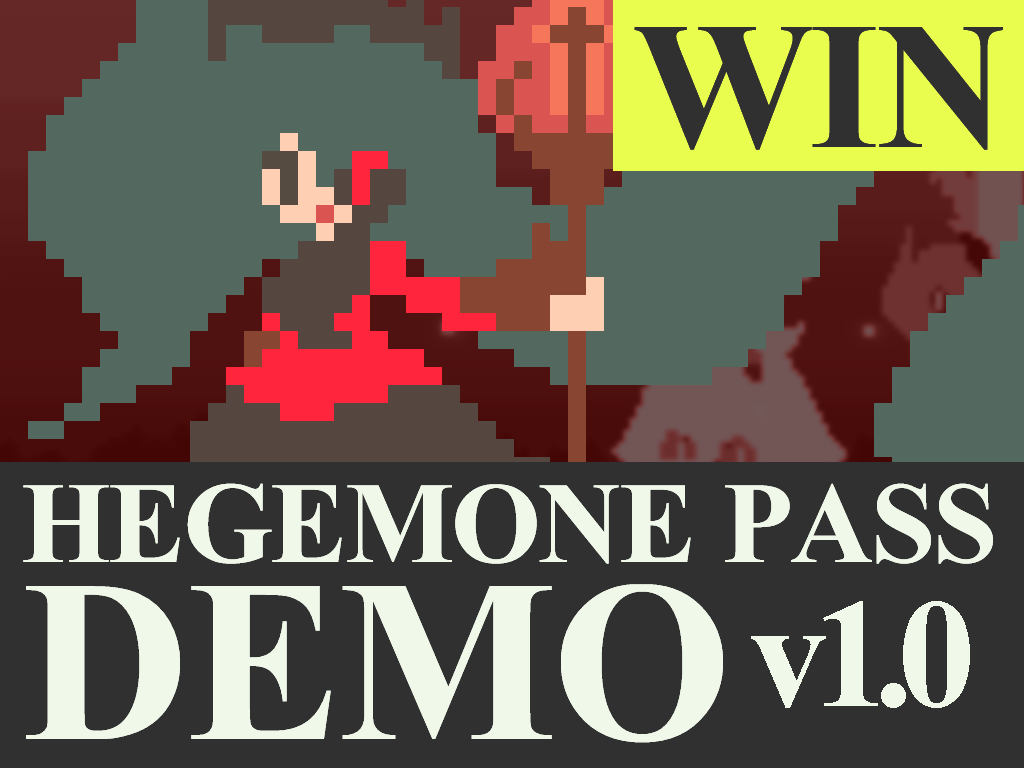 In addition to the launch of the Kickstarter, we have just released a major update to the Hegemone Pass demo, version 1.0. There are many balance fixes, AI improvements, the script has been rewritten, more starting moves, a few bug fixes, and much more!
We suggest you check out the Patch Notes, and try the demo once again. It shouldn't be as brutal as before, especially with access to a healing spell and a revive spell.
For helping us out, we'll be giving out pledge rewards. For any pledge (1€ and above), you'll be engraved in the Credits of the game. For 10€, you'll get the PC Digital Version, and from 15€ upwards, you'll get a Digital Version, which you can choose for either PC or Nintendo Switch (if stretch goal is reached).
You might have noticed our personal website (hegemonepass.com) has gotten one more makeover. It's much more minor than last time… hold on, I still need to put the correct screenshots down there.
See you on Kickstarter!