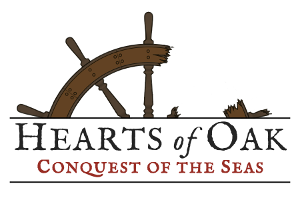 Finally (although just a few days late), we have the August pre-alpha release update for Hearts of Oak: Conquest of the Seas out for you to enjoy.
Even more important: to stress test as much as possible so we can iron out what ever bugs and glitches you may find.

To help you out with that, we have a new Feedback forum over on our site, where anyone can post comments, bug reports and constructive criticism.
We're also accepting volunteers to join our QA team, which we need to thoroughly test the game and post detailed bug reports to help us improve the experience. Head over to our Recruitment forum if you want to become a QA tester.

To tell you more about this month's update, I would like to let the lead programmer explain it in his own words. So, without further delay, here is the update and our very own JohnSilver:
August Tech Demo Features
Hello all,

Yet another month has quickly gone by and it is time to push out another release of HoO.

This month the focus was getting the St. Albans back into the working Alpha and improving
the ship sailing physics, cannon fire, and some other special effects.

During this month I was on vacation for several days and had high hopes of getting some time to work on HoO but due to locality issues and other difficulties in travel I did not get the time I had hoped.
So as usual, this release will be a little short on what we hoped to deliver but in the end I felt it was important we maintained the release schedule.

Below is a sample screen shot of the St. Albans firing all cannons: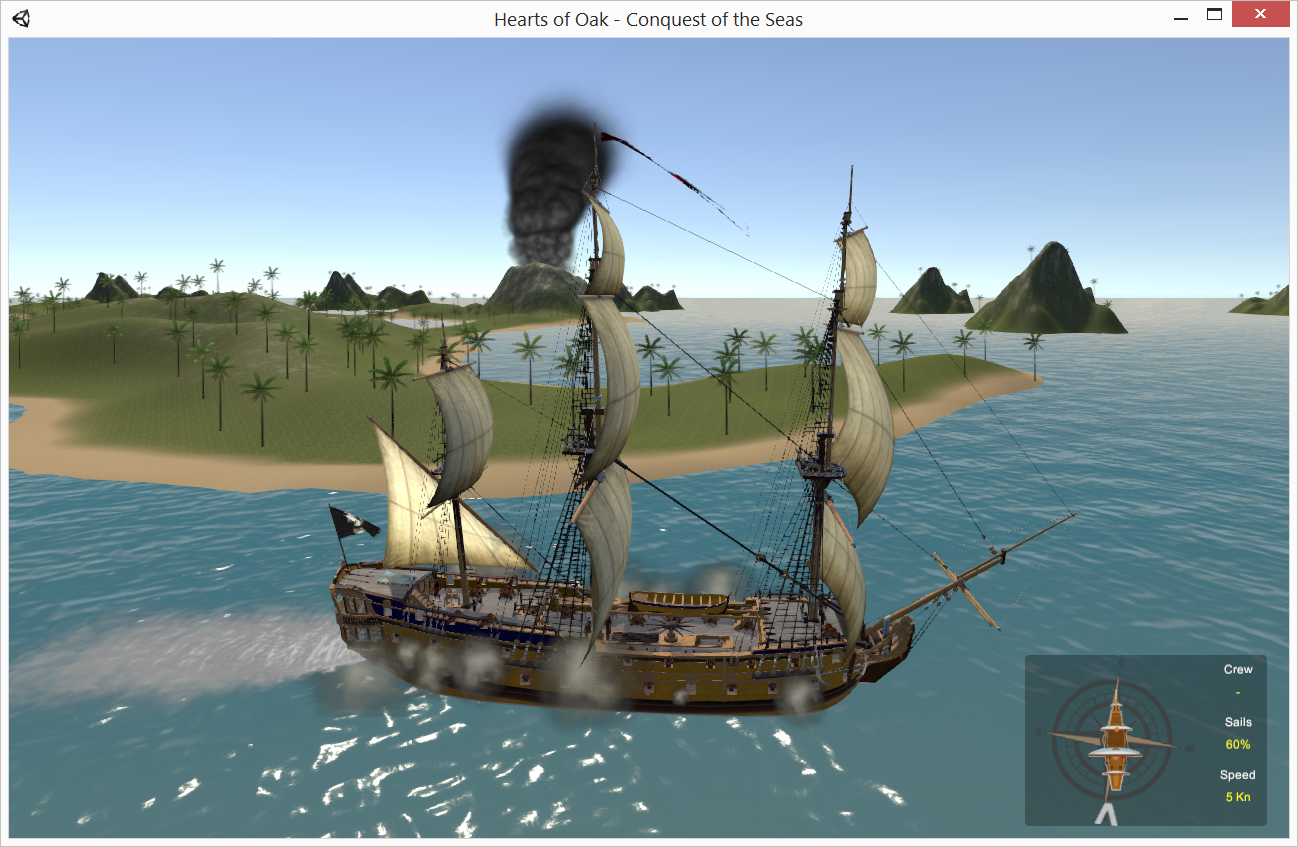 Additions/deletions for this release:
- Sails, open and close (W-S keys while in command)
- Rudder (A-D keys, while in command)
- Firing ports open (O key, while in command)
- Fire all guns (F key, while in command)

Networking was partly disabled, this was done because several particle effects did not have networking applied yet.

A significant amount of time was spent improving performance of various elements and this will be an ongoing major element in the future.
Please log a note if you notice changes in performance good or bad.

Next release goals will be announced shortly, but my hope is to actually increase the release cycle to bi-monthly (twice a month).

I would also wish to make a mention and thanks to Captain Murphy for his help and contribution to this release and the cool gun cannon effects.

As always I hope everyone has the time to play and test the release.

Cheers,
JS
How You Can Help
To make it easier for you to find out what you can do to help (and to make this part of the article less of a text wall), we've now posted a detailed article to summarise everything. Check it out in the Features section.
In short: we're still looking for all sorts of contributors, as well as people to test the game. So if you'd like to help, please take a quick look at the new article and then visit our Recruitment forum if you want to join the team.
---
That's it for this month's progress; we'll have more updates for you soon!
Don't know what the Hearts of Oak project is? Take a look at our Frequently Asked Questions for more information.