Hello Everyone!
The title does not bury the lead, but please indulge us for just one paragraph :)
This has been a busy year for us here at Hot Sauce Bread Studios. We have been pushing on many different fronts for a while and it is all coming to a head. Late last year we re-launched our website and created a trailer, setting up 2021 where Haste hit Steam with a free demo. From a development standpoint we have also been building assets, looking at bug fixes and integrating Haste with Steam…
Of course this leads to the announcement that Haste is coming to Kickstarter on May 18th!
This has been a big focus for us for a while, and each piece of the puzzle has led us to this Kickstarter campaign. In all honesty, we are both very excited and a little terrified. This is new to us, but we have always believed that Haste has something great to offer. To ease our fears we had pushed hard on Haste's development to ensure that the game not only meets expectations, but goes further.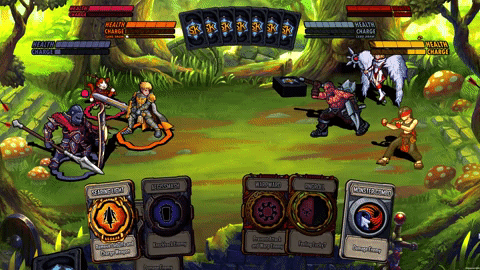 We Need You
You have no doubt seen this plea a lot, but it is because it's true! Clicks are currency on the internet and driving up interest is vital for us to realize our passion project. There seems to be an ever-growing checklist of things to do, but right now we need one simple thing. If you are reading this, just simply click the link below and hit the 'Notify Me' button.
We need to get out of the gate strong on this one, so if you believe in the project, please let your friends know to do the same.
As always, we want to thank our supporters for sticking with us and we hope that you can share in our excitement for the Kickstarter Launch May 18th. See you there!
Cheers,
~ Cedrick
Hot Sauce Bread Studios