Hello Everyone,
Today we are very excited to announce the official launch of our Haste Kickstarter campaign! It has been a long road to get to this point and now we need your help to make this thing come to life. But maybe I'm getting a bit ahead of myself... For those who are new to Haste, let's break things down.
What is Haste?
Haste is a genre-bending card game that plays like no other. Unlike turn-based, collectible card games, Haste features real-time card combat and fast-paced decision-making.
Features:
Strategic yet action-oriented card combat played in real-time

Online matchmaking with ranked PvP and single player matches vs AI

Simple inputs paired with quick decision-making for engaging game play

A robust variety of character skins, player icons and card backs to collect

Inventive mechanics for genre-bending gameplay
Why should I back Haste?
We feel that our action-oriented take on the card game genre truly brings something new to the table. Haste draws inspiration from other card games, but it is not a CCG deckbuilder. Haste avoids endless card collections, instead offering an easy-to-learn but difficult-to-master gameplay experience.
This is our first Kickstarter, and as such we wanted to approach the project having done everything we could to make it a success. The playable demo is free on Steam and offers polished graphics with robust mechanics. We have made sure that the funding that we receive is necessary to push the project over the line, instead of building it up from foundations.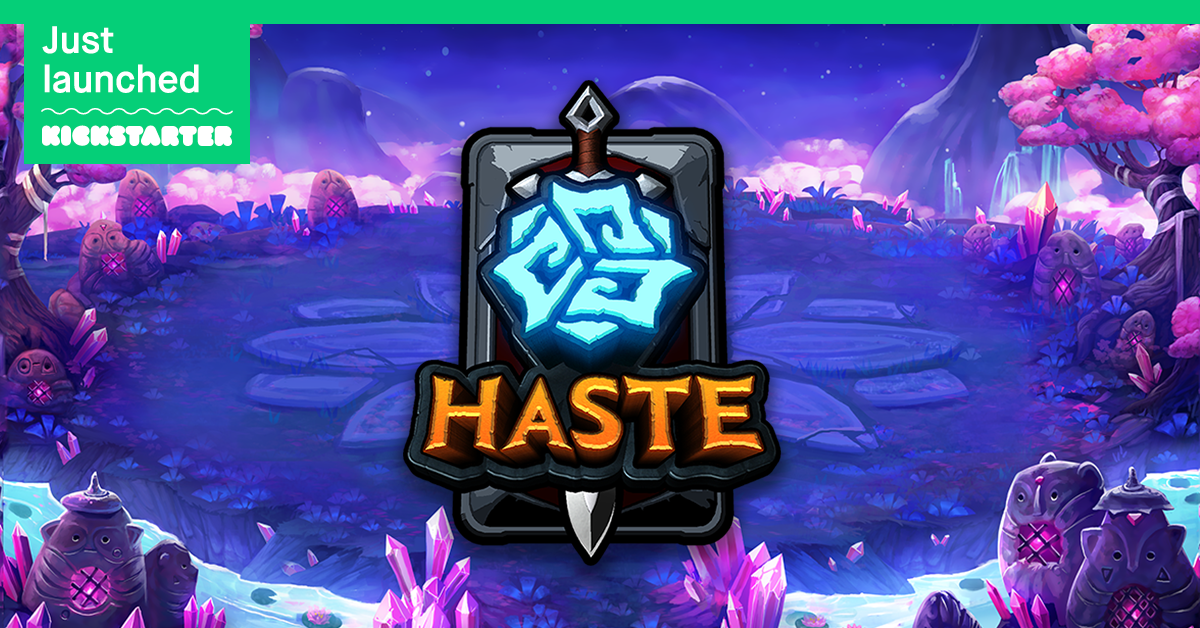 Where can I go to support the Haste?
First off, thank you! We are only a two-person team right now so your support means a lot. Check out our live project in the link below. If you like what you see, please pledge :)
We hope that you all are staying safe in these crazy times and appreciate your time.
Cheers,
Hot Sauce Bread Team