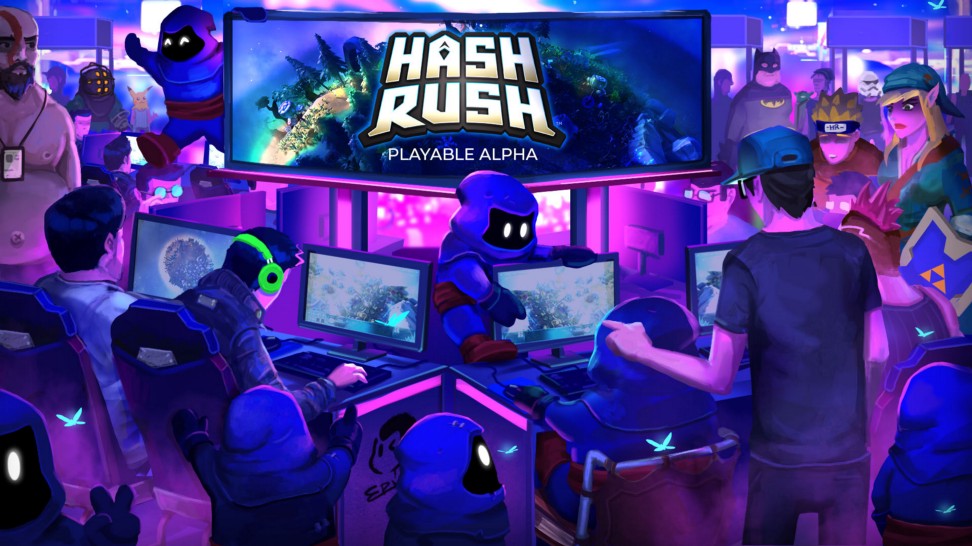 If you've been following the Hash Rush project you'll probably know that we recently updated our game (still in the alpha phase) with a lot of new features. We're now on the lookout for people to playtest Hash Rush and let us know what they think about it.

If you need a quick reminder as to what was in our latest update, you can read about it here.
---
What may be new news to most people is that the Hash Rush alpha is entirely open, and anyone can playtest the game. All you have to do is visit our homepage, register an account, and download the client.
As we are in the alpha phase the game is under constant development so we are especially interested in people who enjoy testing early versions of games and then giving their honest feedback about it.
Whether you like it or hate it, knowing the reasons why is invaluable to us as it helps us improve the game!

---
If you are interested in testing the game - but you're new to the project then we recommend that you first check out our quick teaser trailer as it covers the main features of the game.
When you are playing the game, what we are interested in right now are these features and what you think about it, whether they are fun and well balanced. If you think that they are not, please do let us know why!

A unique fog of war
Though it obscures your vision, the player can see through the fog. However if you do not lift the fog with a light source, any units that travel through the fog will generate fear points. Once they reach 100% fear, they will be too scared to carry out your orders, so you'll need to send them back into the light to recover.


Food consumption for all units
All of your units consume food so you will need to assign quite a few workers to gather food.


A planet that reacts to you
Once you've established yourself on the planet, the monsters that inhabit it will begin to attack your base.


Combat units are trained from workers
Once you've built a Barracks (regular infantry), Trogg Pit (Seige Infantry), or Stable (Cavalry), you will have to send a worker into the building first, and then train that worker as a soldier.

If you do playtest the Hash Rush alpha, you can either leave your feedback here (comment on this article or message us privately), or drop by on our Discord server and let us know there!