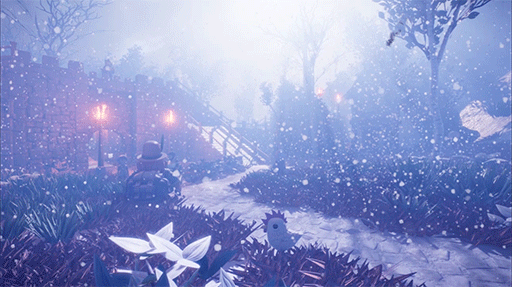 After lots of work Release 12 is finally ready!
Hardland Release 12 is one of the biggest updates so far. 4x larger random generated islands with improved generation speed. New road system which can create main road, side roads and small paths. Improved draw distance and new faraway mountains to give better sense of scale. Buildings now have interiors. Combat improvements, better map, new items, transformation potions and dungeon improvements.
FEATURES
Massive improvements in the generated worlds.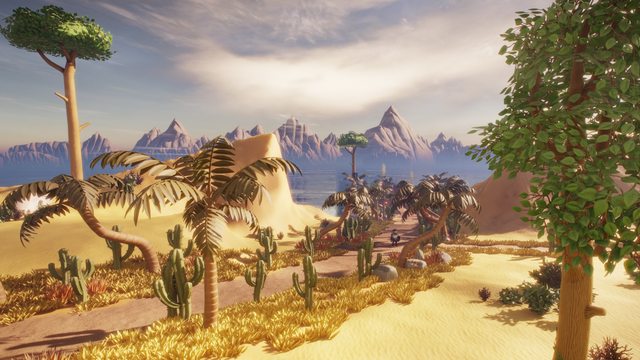 4x larger random world
Generation speed improved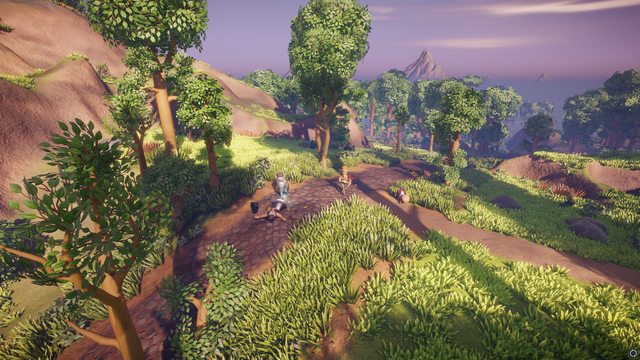 New road system which can create main road, side roads and small paths
Improved draw distance and new faraway mountain to give better sense of scale

Infinite water plane which makes the sunsets that much nicer
Added new nature landmarks and improved old ones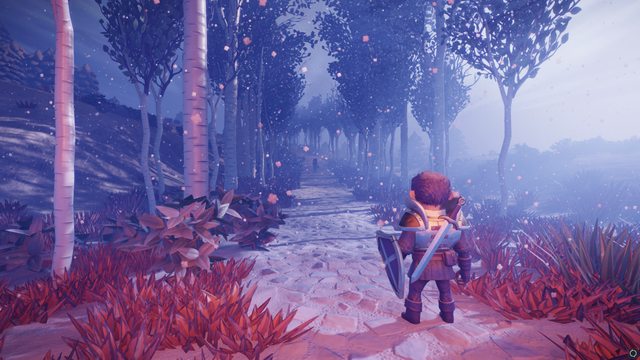 Set of new trees and old trees improved
Set of larger houses
Additional version of blacksmith
Wind affects tree branches
Weather is completely dynamic everywhere
First version of random generated desert island
Witch sells transformation potions: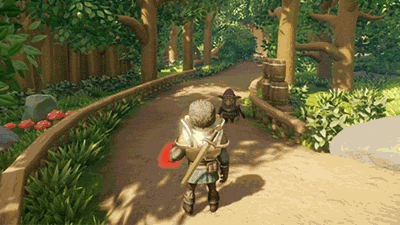 Butterfly potion
Chicken potion
Fox potion
Pig potion
Goblin Minion potion
Goblin Brute potion
Goblin King potion
Spider potion
Wood Elf potion
(some potions are still unfinished)
Support for NPC signature animations: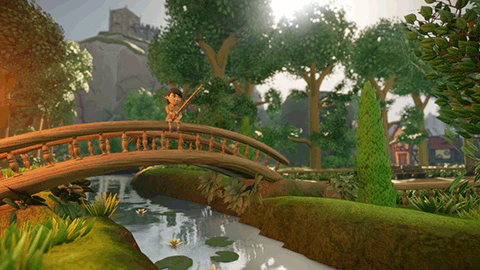 Fisherman fishing animation
Blacksmith forging animation
Dungeon improvements:
Dungeons can have several floors
Boss floor at the bottom of the dungeon
Cave entrances in random world lead to dungeons
New rooms
More detail in old rooms
New roofs which can have holes
Building interiors, random generated and handmade
Random interiors can be found in the random world
Handmade interiors include:
Fisherman Dave's house
Larry's house
Combat improvements:
Player can dodge in any direction (consumes stamina)
Player can shoot vertically with ranged weapons
Enemies can track player during their strikes
Group battles are more dangerous
Goblin King is combat ready:
Butt-stomp attack
Can summon minions
New enemy: Goblin Brute - ranged and melee
New variant of Merchant
More legs for Spider
Lots of new items
Added shortcut to Old Path
Level of detail system introduced
Carrying system improved
Camera tweaks
Map screen shows trees, buildings and some characters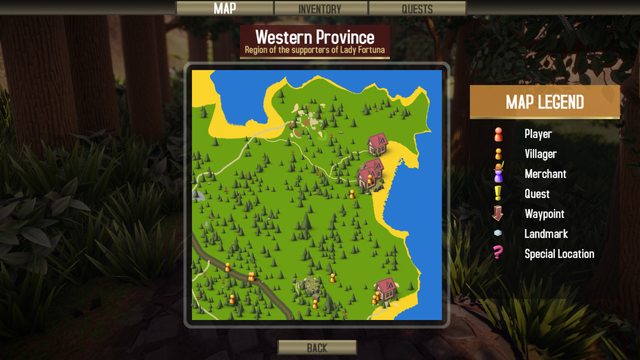 Several quest glitches fixes
The next release has the first batch of new music by Ilmari Tiitinen!
Cheers, Timo