Hi everyone!
With only minutes to go until we herald in 2013, it only seemed right that we put up a new concept piece for your enjoyment.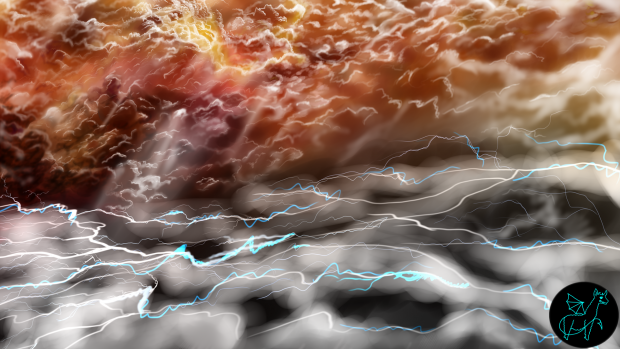 This image depicts the fiery skies of Hell, and the constant storm that rages there. If you enjoy this piece, feel free to download it as a wallpaper!
Have a fantastic New Year, everyone, and thank you for your support of Afterworld: Reapossession.