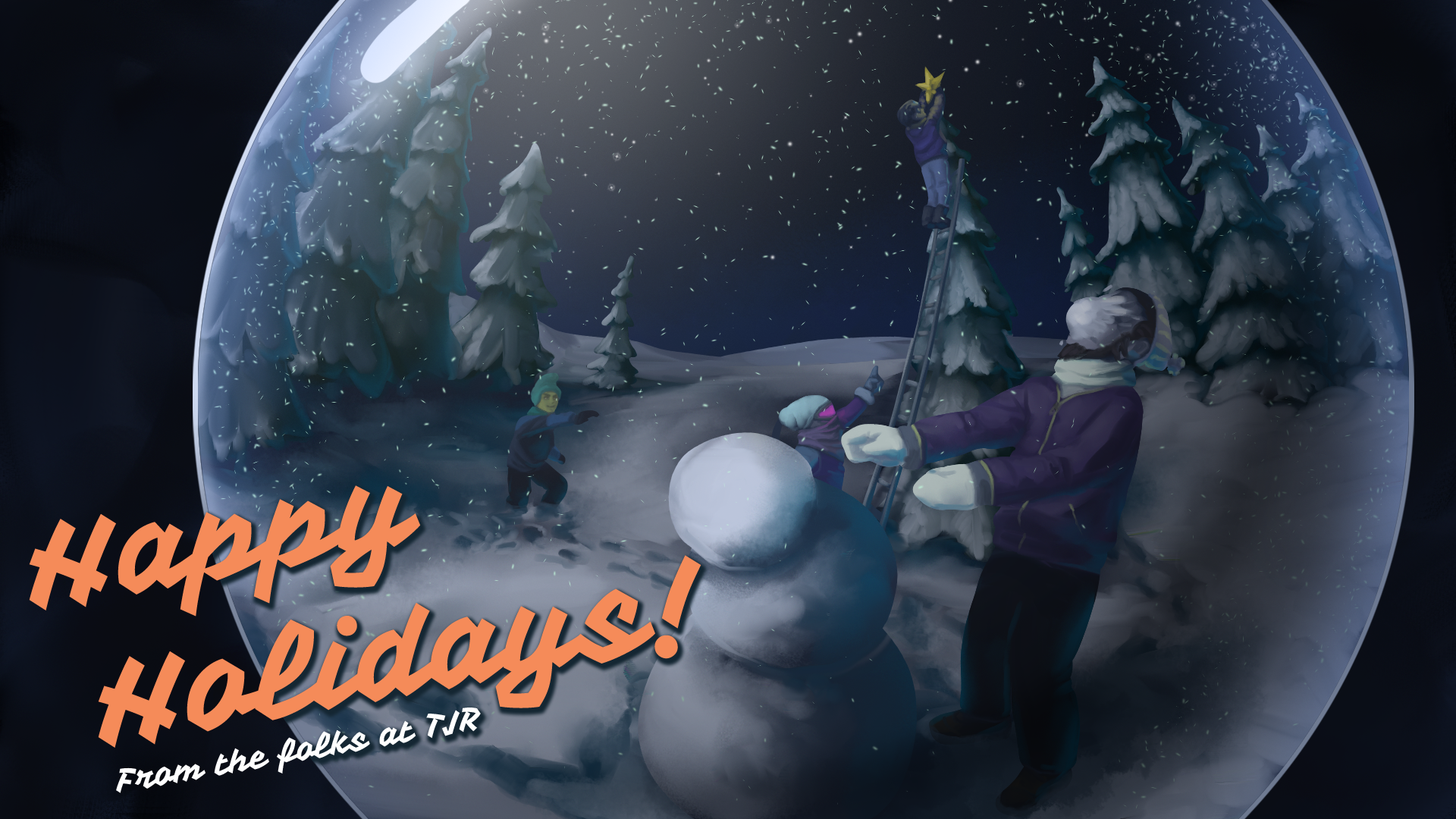 The clock is ticking away, counting down the last days of 2019. Holidays are right on the horizon!
We are immensely grateful to all of you for playing and cheering Worbital (as well as our other games: Interplanetary, Mushroom Crusher Extreme) on through this year. We kicked 2019 off with launching Worbital on Steam. Although we were very excited about letting our game out into the world, the launch wasn't as spectacular as we hoped for. Still, we did our best to support Worbital, and hoping to continue doing so in 2020. We're also happy to welcome the lovers of cosmic chaos who joined us on PS4, Xbox One and Nintendo Switch! Thank you for joining us, for sticking around, for being patient. As we are heading into the new year (new decade really, wow!), we will continue working to get more players into Worbital and will be looking forward to any exciting new projects 2020s will bring.
From all of TJR, wherever in the world you are, whatever your reasons are to be jolly this season: Happy Holidays! And Happy 2020!

To support Worbital - leave us a review!