We (especially I) were a little busy with real life last week, so sorry for the lack of an update last week (if you want to know why check my .plan).
Anyway on to the news, lets start with our brand new handmodel done by TheFrog4u. Furthermore a very nice map model by Jerome, who joined the team as an all-round talent.
This map model will be featured in some upcoming (new) map shots of my desert map (which quite changed alot).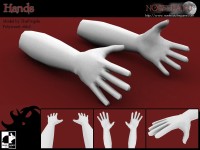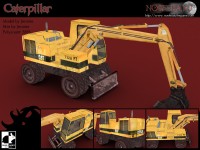 I also did a nice new fake-advertisment for the billboard also featured in my map. I hope nobody is offended by it, however you shouldn't be interested in vampire games anyway if you are.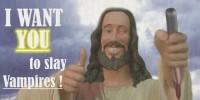 Also the guys at game-overdrive.com interviewed azelito and me, the 3 pages long interview can be found here.
In other news six joined the team as mapper, and of course a new track from the Nosferatu Soundtrack by Parapraxis.