HammerHelm has had quite a few updates since the last article here so I wanted to share. HammerHelm has also been showcased recently on channels like SplatterCat, PaulSoaresJr, and Kage848! You can check out their videos in the links at the end of this post.
A new monster, zombies! These guys replace the old Ghost models.
Some improved camera controls that let you zoom into a sort-of first-person mode. This is mostly to help make placing furniture easier, but it's also kinda fun to run around like this too!
An improved looking day/night cycle and new water: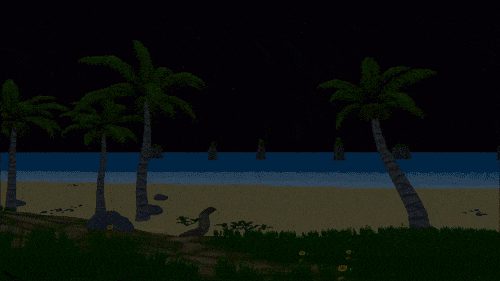 Chopping down trees has improved animations for the tree falling!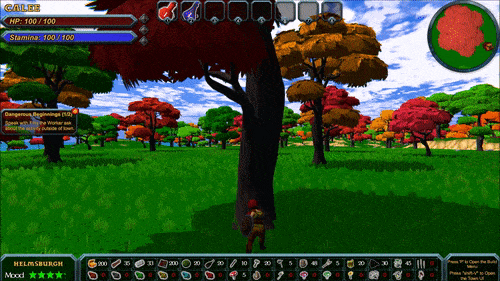 More options added to help mid to lower spec machines run the game, including camera draw distance:
A sneak peek at the upcoming Scarecrow monster:
I added a dog based on my real life dog, Nika. She passed away back in February and I wanted to add her to HammerHelm. She wanders the town and any NPC who walks past her gets a temporary mood buff. And yes, of course you can pet the dog! :)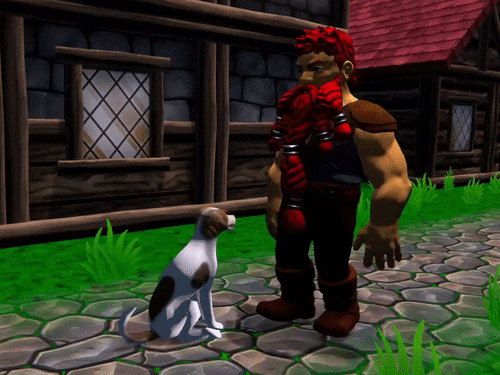 And last but not least, check out some of the recent videos of HammerHelm!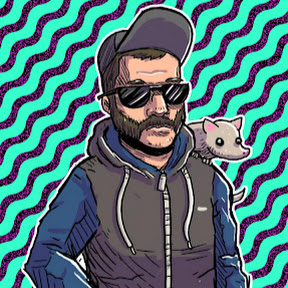 SplatterCat: Youtube.com
PaulSoaresJr: Youtube.com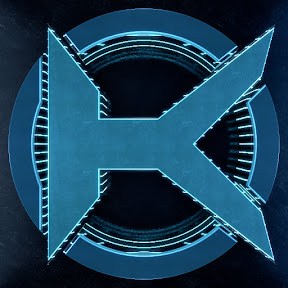 Kage848: Youtube.com
Also continuing to work on a new combat system, UI updates, more quests, and lots more!