Happy Halloween!
This week we're here to show you a small fragment of one of our many thematic biomes and environments (I'm sure you've long grown tired of our forests by now!) The biome in question coincidentally (yes, completely 'coincidentally') fits nicely with the theme of this heavily commercialised holiday!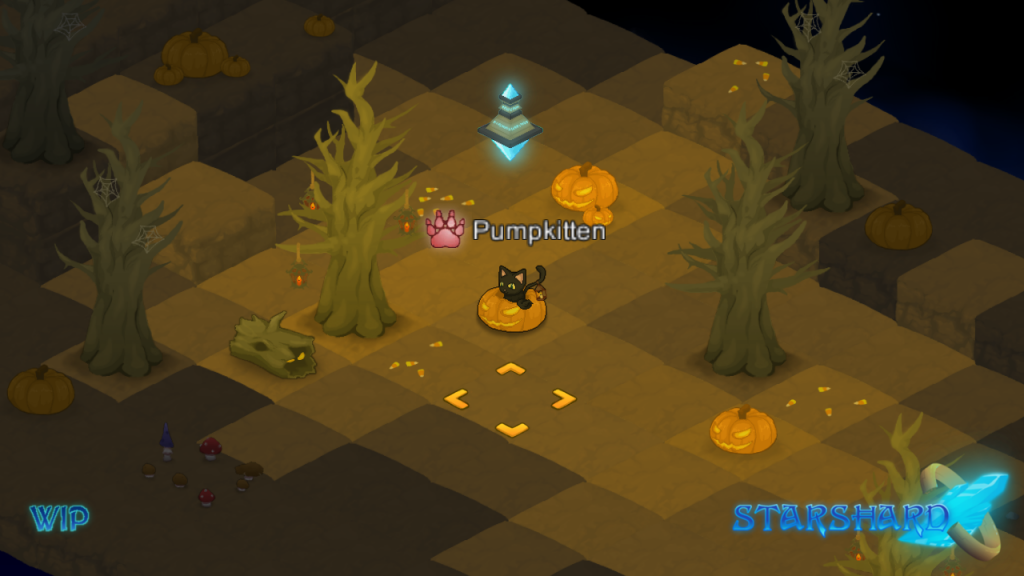 You're curious about the cute creature in the screencap you say? How about we consult Karin's Log for some insight?
Bestiary Entry 22: Pumpkitten
---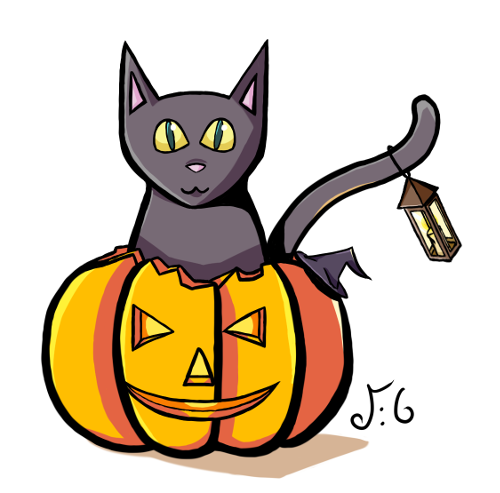 The elusive Pumpkitten (naming origins unknown but questionable) has long been shrouded in much mystery. Despite reported sightings across the universe at any time of year, these creatures are generally only observed around the ancient Therian holiday often referred to colloquially as 'Halloween.' None are certain whether the pumpkins are a part of the critters' bodies or if they merely choose to sit in them. Much debate has ensued, and to date, no single theory has been proven correct. All that can be confirmed is that no sightings have ever been reported in which a pumpkin was not present.
It should be noted that their adorable appearances do not provide a reason to drop one's guard; Pumpkittens have been known to exhibit ferocious tendencies when confronted by any creature deemed a threat. Approach with caution. And possibly candy corn (citations needed.)
---
Though the Pumpkittens might be rare outside the holiday times, fear not – they will certainly appear in various maps at any time of year! All that's required is a little luck and the right atmosphere!