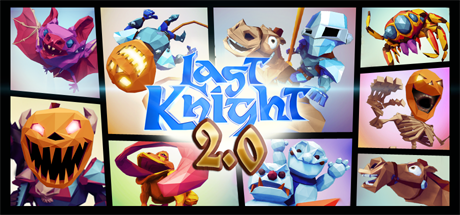 It is Halloween! Already, in Last Knight! In this little Halloween event you will be able to find lots of Pumpkin hats in the Endless modes. The horned bucket heads, skeletons and other rider will wear various pumpkins as well. If you happen to encounter ghosts, don't worry they are just common encounters at Halloween and are pretty harmless. Some of them are likely your dead previous selfs since you likely got wasted a lot since you first set a horse foot in this world.

The update also includes a small fix for a really rare case were some of the levels would not generate properly on start sometimes and the player gets stuck.
It has been some time since the game released and I'm currently busy with making 2 new games but lets take a minute to reminisce with some bits of the development (hell):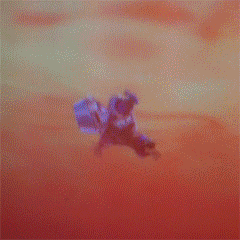 Here are lots of bits I took during development and posted on Twitter: Twitter.com
Note: Most of these bits show more or less unintended results which are often of a amusing nature.
Here is something of more substance in terms of making of. This shows how I sculpted most of environment assets as very high resolution Zbrush sculpts which are then baked to models with much lower poly counts.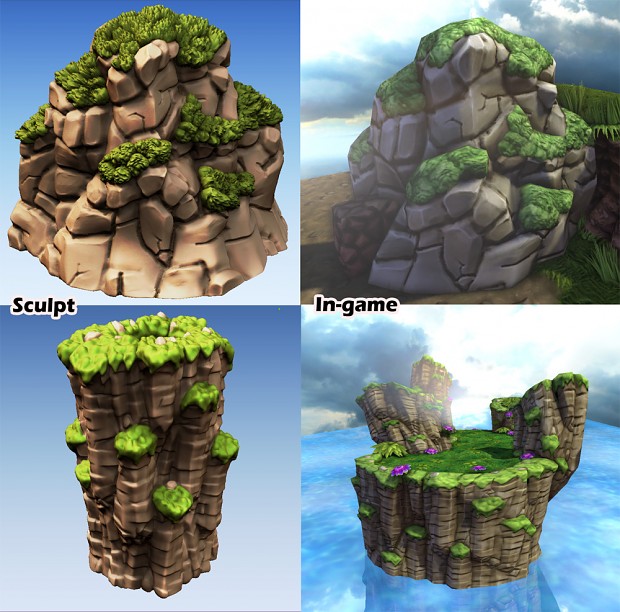 The grass for instance is actually modeled in various variations and then baked to planes.
Here is the bat as a Zbrush sculpt and as the final model in the engine: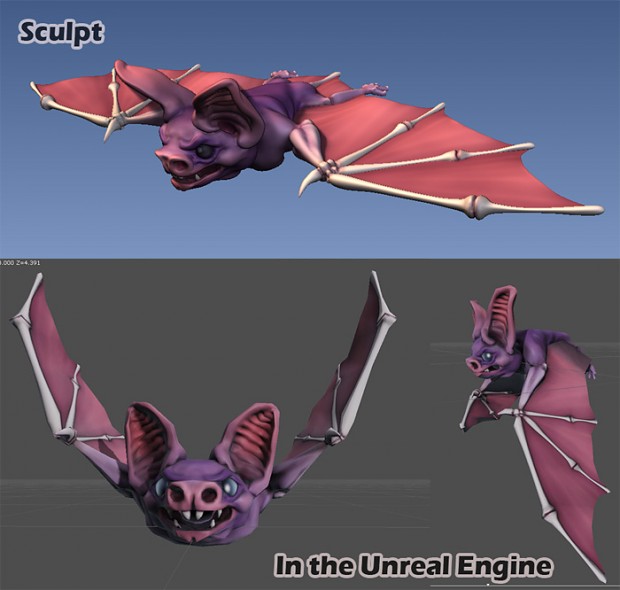 A lot of the characters had been mostly modeled as high poly meshes instead of sculpted which works best for clear defined shapes like the knight's armor:

Here you can see the low poly version. The goal was always to make it as low as possible while remaining most of the silhouette. A lot of the high poly detail and smoothness takes over to the low poly through a baked normal map texture. It basically fakes the low poly model to look like a high poly model. This technique is still a standard in current games. While polygon counts keep rising it won't go away anytime soon.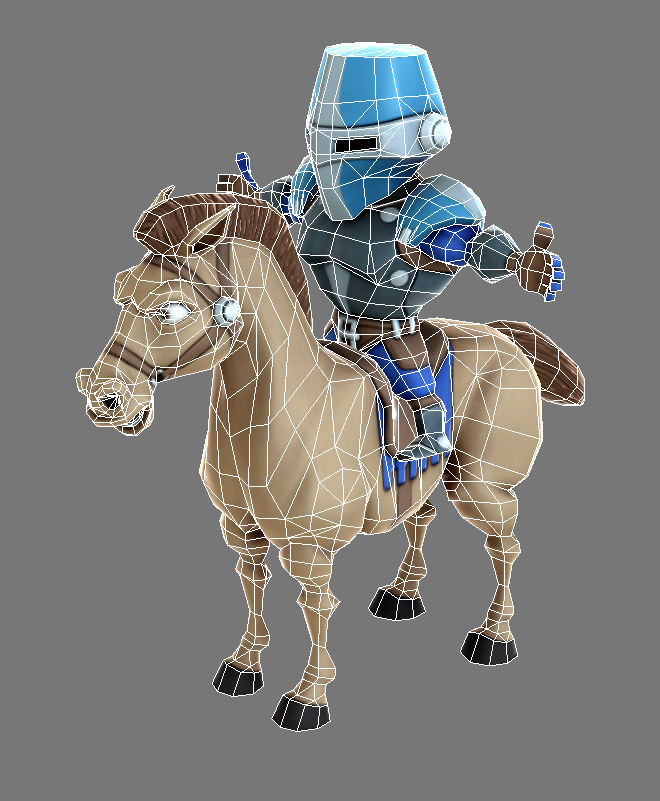 For the skeleton I did something special in terms of animation. I used motion capture to record my movements using the Kinect. It was a bit tricky to get working: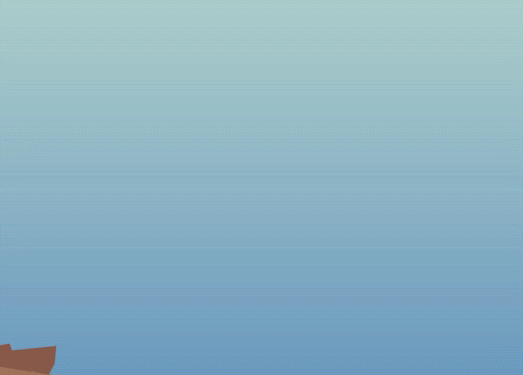 But later I got it working and with a few tweaks I got this:
So the next time you behead a skeleton keep in mind that really it is a projection of me! (I have more fingers though.) I also motion captured all the other creatures. No just kidding, it was the skeleton exclusively. but that would have been really cool.
Btw, if you are already living in the future like me and still need something to 3d print for your Halloween decoration check out this Skeleton version that snaps together and can move: Thingiverse.com
Here are some more pics of the development:

The horned bucket head high poly model.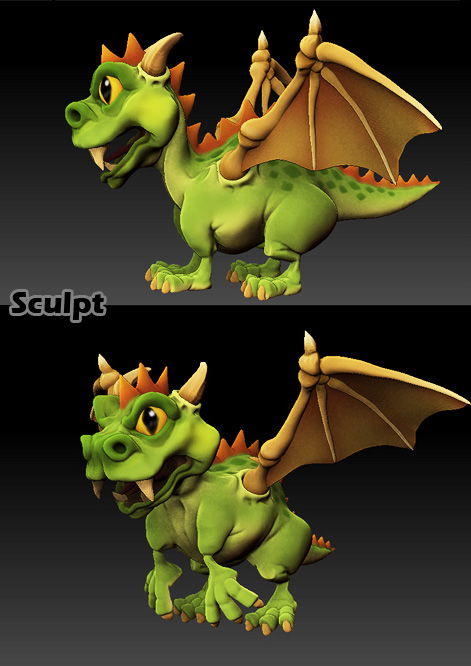 The little dragon ZBrush sculpt.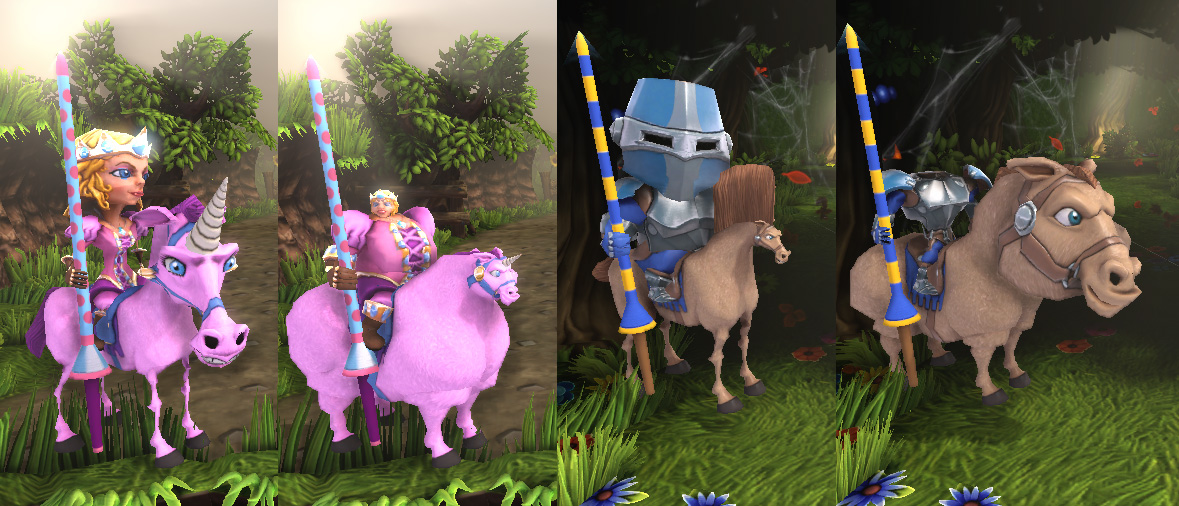 Some tests with various mutators.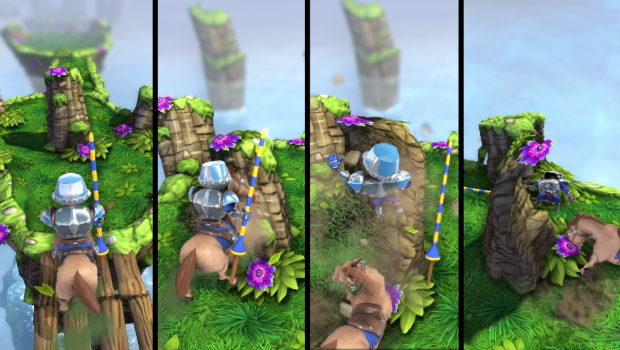 Showing the later added world deforming destruction.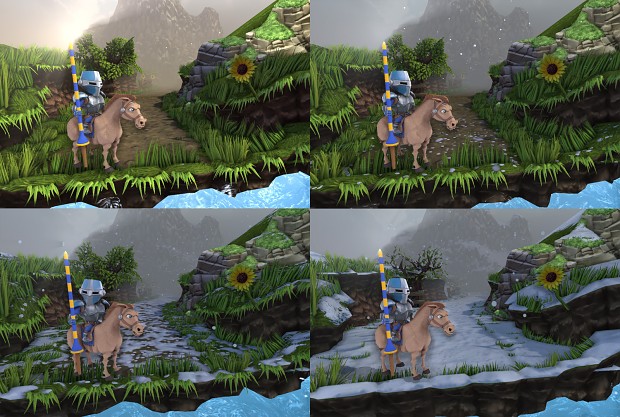 First implemented part of the weather system.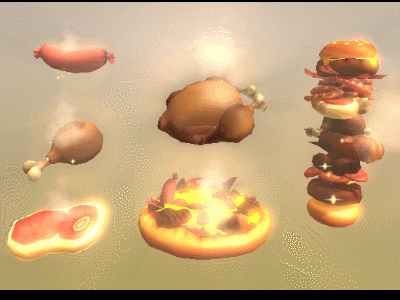 The food shader deformation animations.
The first randomly generated hat which really was a wig.
May you have a smashtastic experience,
David Hagemann
Toco Games
@TocoGamescom - Lastknightthegame.com
P.S.
Here is a little something of one of my next projects which is a first person painter: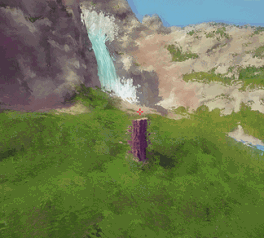 For more development hell you can follow me on twitter: @TocoGamescom
Or check out my free game jam games:
Where Is My Hammer: Tocogames.itch.io
Shootmephrenia: Tocogames.itch.io