Halloween is almost here and that's why we've prepared a whole new Pumpkin-themed short Event that will be playable during Tuesday, Oct 29th (15:00 GMT) and Friday, Nov 1st (15:00GMT).
Make sure to try it out and invite your friends and family to join you during the holidays!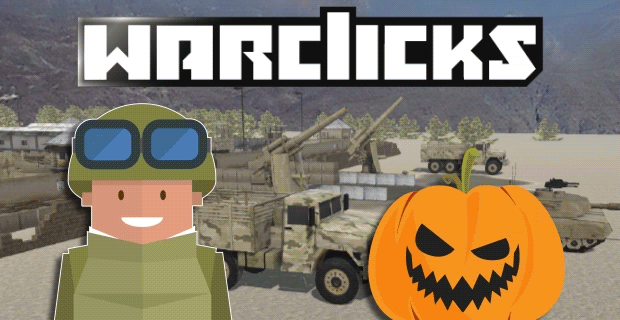 Maybe it seems easy at first glance, but what if we tell you that the farmers don't get the Prank and are protecting their fields with all of their resources and powers. So, you'll need to get a smart Halloween crew that will be skillful and capable of distracting the farmers, so they you will get ''free'' pumpkins!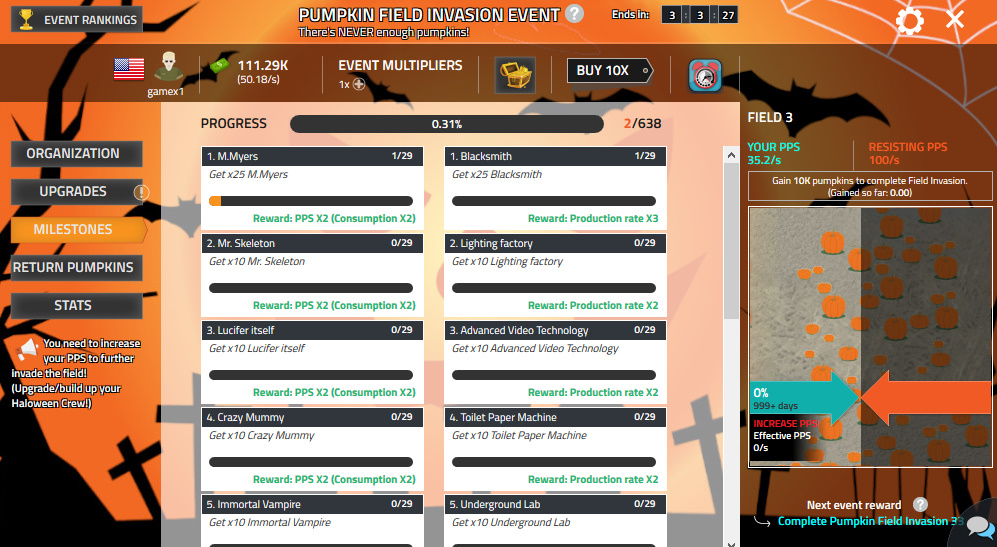 You've found out that you may establish another business than will help you lower the costs of running a Halloween secret night invasions to a minimum, and eliminate the enormous costs of all the Crew needs. So, you decided to start a sideway business that will directly provide the resources for every specific Halloween ''creature'' needs.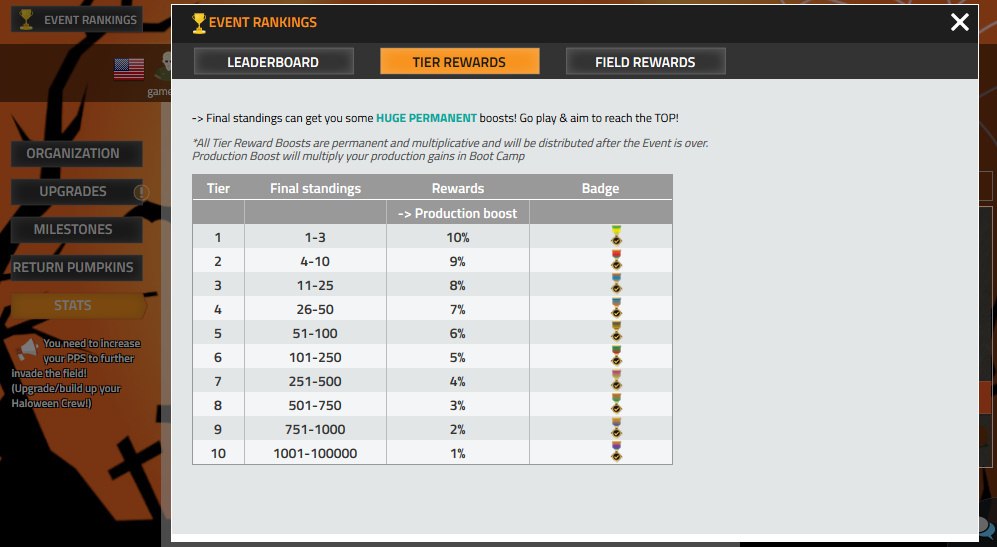 There are a bunch of the crew wishes to fulfill, which you will need to complete economically. So, producing direct resources for the whole Halloween crew might be a great idea to follow. But, as the business might seem profitable to run, the farmers may cause you lots of troubles. On every pumpkin field you'll come across the angry farmers who will want you stop invading, and you'll need to do your best to complete the mission and invade the field successfully.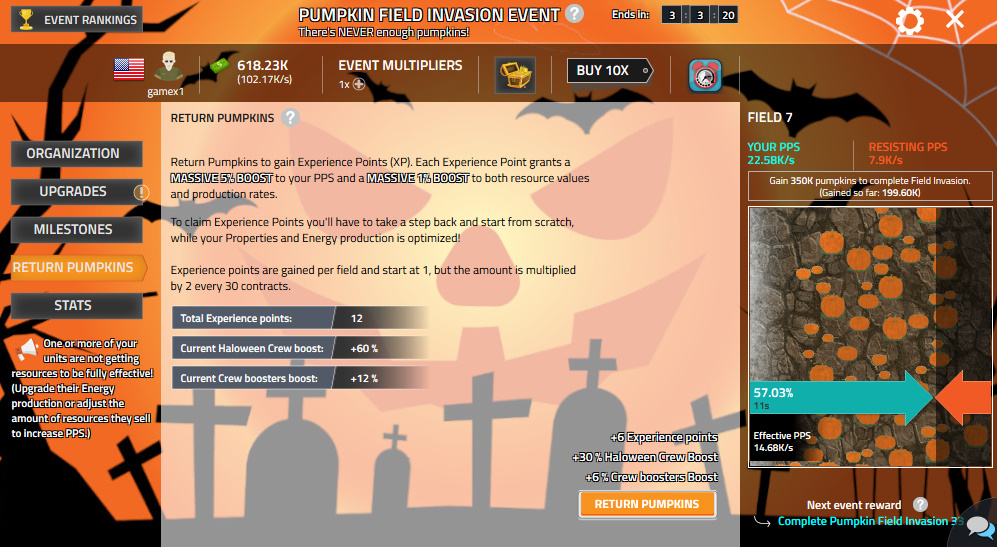 Good luck on your path of becoming a big Halloween legend!
___________________________

Wishing you to have a hauntingly fun Halloween 2019!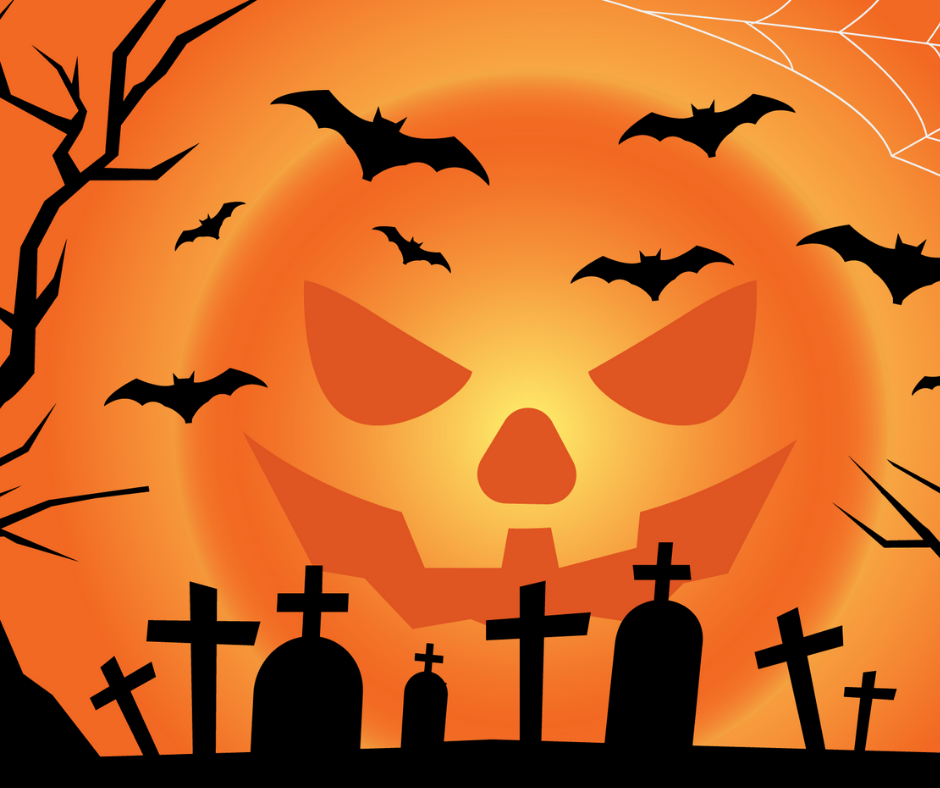 Play the game (and Halloween Event) on:
Official game website
Kongregate
ArmorGames

Enter the Halloween Event here ;) Have fun :)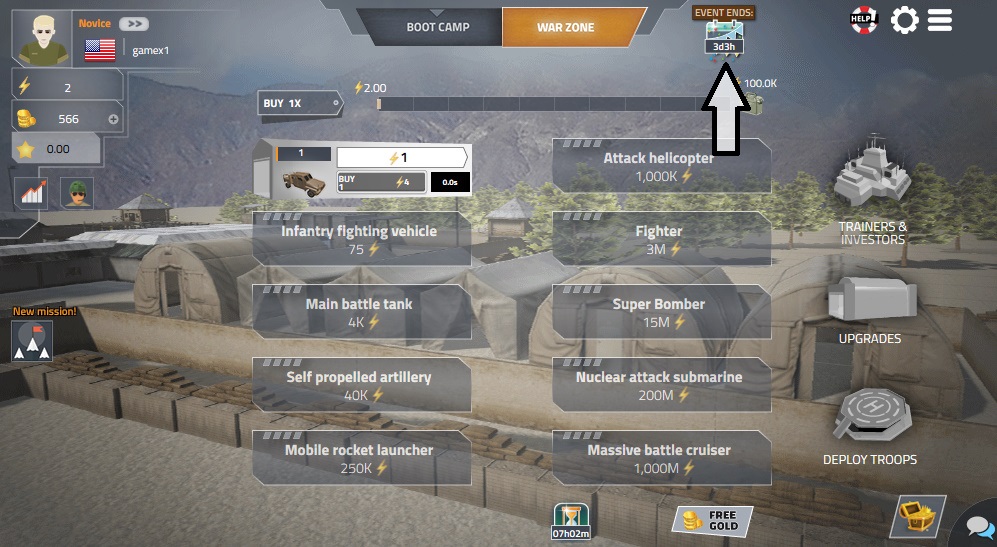 More about the game:
GameDev Blog
Press Materials

Let us know your thoughts:
Facebook
Reddit
Twitter

Discuss the game/ chat:
Discord