Greetings friends!
As we've approached the halfway point of our Kickstarter campaign, we decided to share some good news with you as well - especially when there are some interesting things to share!
First and foremost - it's official now, Zid Journey will be available on GOG too! What's more - a DRM-free demo version will be on the store as well! If you don't use Steam, and haven't had a chance to try Zid Journey out, now you will have a perfect opportunity to do so!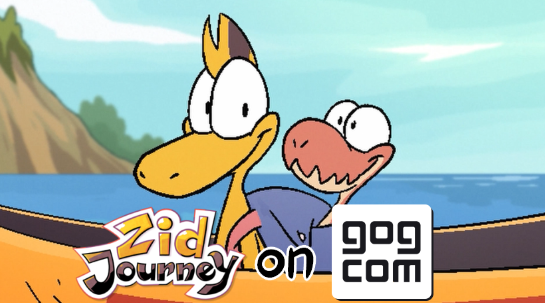 Zid Journey demo will be available sometime later next week, so keep your eyes open for the next update!
And the good news doesn't stop there! In the last few days we were able to hit the translation stretch goal, meaning Zid Journey will be available in German and French at launch! And it's all thanks to your lovely support!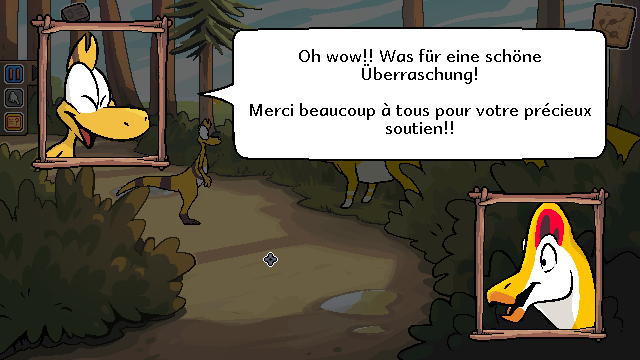 We also started working on some of the physical rewards, including the colouring pages, or a test batch of dinosaur stickers - have a little sneak peek of things to come...!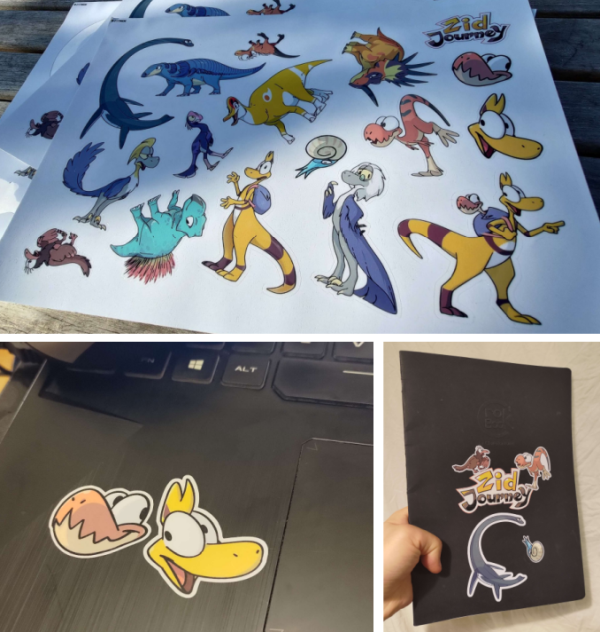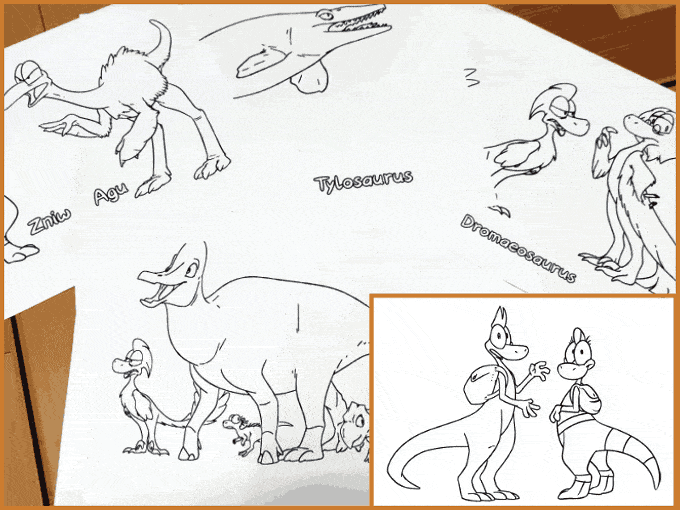 ...And by the way! Did you know a certain other dinosaur game from the same universe will celebrate its second release anniversary in less than a week? You'd better have your shiny pebbles prepared by then!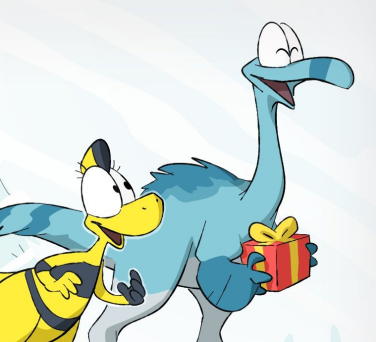 ---
Phew, and that's all the news we wanted to share with you today! Until next update my friends, and remember - if you'd like to support our dinosaurs on Kickstarter, by all means feel free to do so! We still have some more stretch goals to reach, so every little bit of support will definitely help!