Hello there, Companions!
So, it's been six months since our Steam Early Access release and we've learned a lot during this time. We've released a total of 7 big updates during the first half of the year that Glorious Companions has been out. We thought that it would be the perfect time to sum up how it all went.
First of all, we want to thank all of you who supported us throughout the release and up to this point. We've received countless quality feedback reports and suggestions on how to improve the gameplay experience. We know that we've launched really early and we're glad to have your support during the development process.
Development Progress
Let's recall what our plans were for further development when we launched. Here's a quote from the release announcement:
Short Term Continuous Updates (aka things you can expect in the coming weeks)

Valrenay Abilities Updates

New Weapon Types Updates

AI Updates

Hair Style Options for Player Characters




Bug Fixes & QoL tweaks

Balance Patches

Big Content & Feature Updates

Scarres Fully Playable Race Update

Camping System

World Map 2.0 (region based, roads, simulated trading, new environment assets)

Settlement Management and Sieges Update

Procedural Generation of Battle Locations (based on their position on the world map)

Anderia Fully Playable Race Update

Trigoths Fully Playable Race Update

Politics & World Map AI Update

Peer-2-Peer Multiplayer Update

Mercenary Faction Update

Ancient Guardians Uprising Update
So let's see what we actually managed to do since then:
Lots of QoL tweaks and bug fixes.

Unexpected Captain Update that introduced new mechanics that we didn't plan beforehand. It differentiated the Captain units from the other companions and improved Captain survival during battles.

Added new neutral enemy groups.

Implemented Firearms and reloading mechanic.

Implemented Company Overview panel.

Implemented Food & Companion Happiness Systems.

Reworked the AI.

Added Day & Night cycle in battles.

Added the Custom Battle mode and the Battlecrew Builder.

Implemented local and online multiplayer.

Implemented Procedurally Generated Battlefields.

Added Diplomacy panel.

Implemented a few special abilities for all Valrenay units.

Implemented the Camping System.

Added functional Options screen and rebinding controls.

Added new Shields.

Had a Halloween Event that introduced new enemies, new interactive world map objects and new legendary items.

Added new character portraits for the Valrenay units.

Made Trapper into a playable character based on your feedback.

Revamped the Character Creation screen.

Added an Easy Start option.

Added a Changelog to the main menu.

Implemented tips showing on the loading screen.
As you can see we've managed to release a lot of stuff that we didn't expect to work on, however, some other things took us longer than we had hoped for. The main offenders here are the Scarres that we've nearly finished, but we're still implementing special abilities for all of them. We want to launch them properly with all features fully working.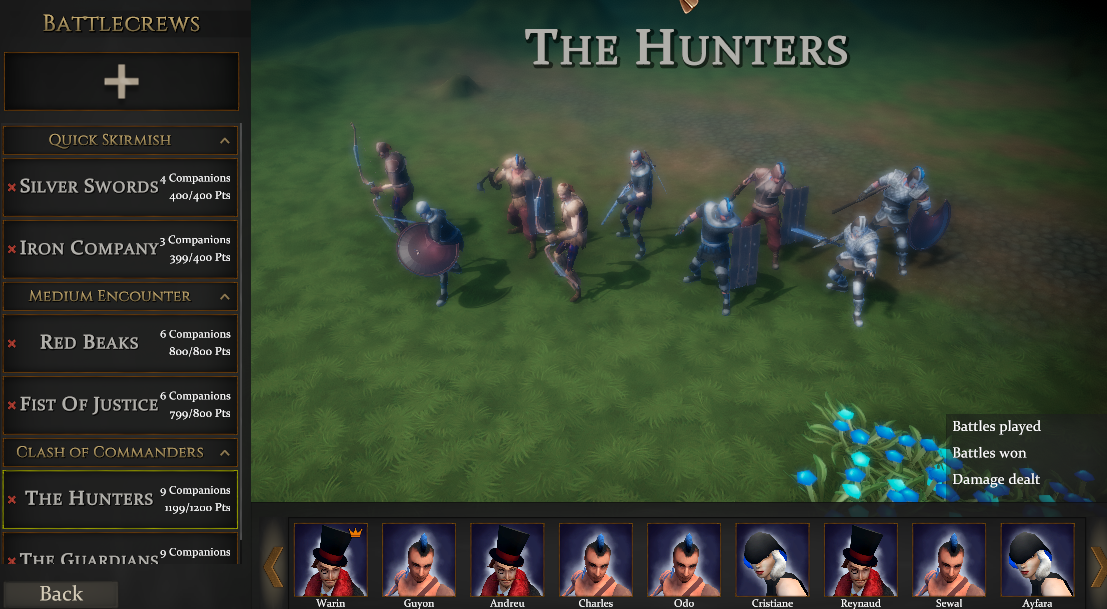 The other thing that we had hoped would take less time to implement is the World Map 2.0 Update. Unfortunately, we've had so much on our plates regarding other tasks that we haven't had much time to pour into it.
Further Development Roadmap
We're also striving to be as transparent with the development as possible, thus we've created a public roadmap. Now you'll all be able to track progress and learn what exactly is in store for the full release of Glorious Companions.
Check out the Development Roadmap here: Trello.com
Also, we're always ready to answer your questions or feedback on our official Discord server. Join the community here: Discordapp.com
---------------------
New Cover Art
As some of you might have noticed, we've also commissioned a new cover artwork for the game! We feel it represents the mood of the game way more accurately. What do you guys think?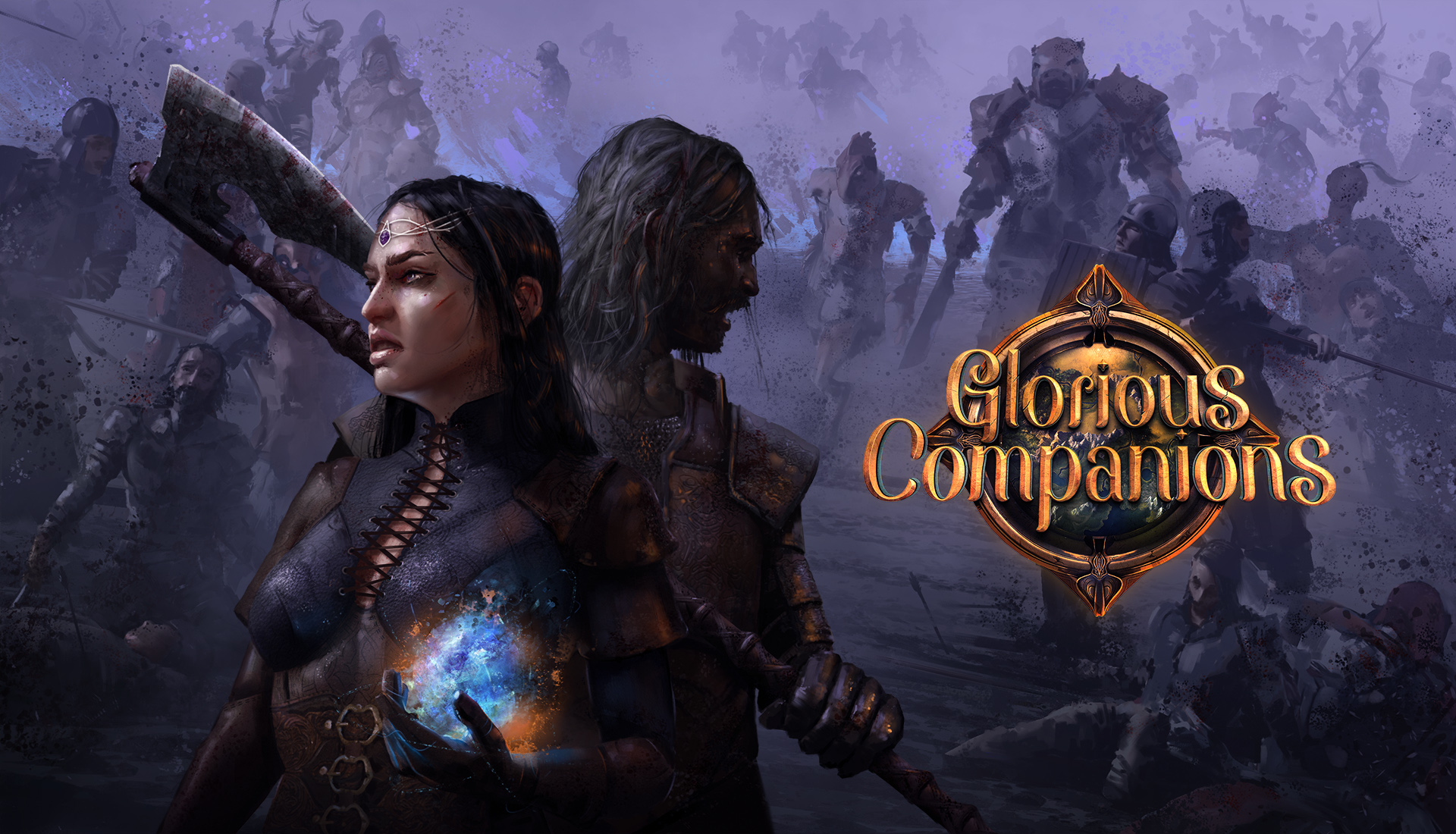 You can check out other works by the artists on his website.
Let us know your thoughts in the comments! And take advantage of the Autumn -34% Sale while it still lasts, should be up for a few more hours!