This week-end took place in Lyon the 6th indie Games Play event (IGP#6) in Lyon, France.
Piece of Cake studios was present at the event and we featured for the first time an early demo of Hacktag, our co-op stealth game, after only 3 months of full-production.
We presented a two players short demo where the Stealth-agent and the Hacker had to cooperate and make there way through a tutorial level. Along their path, they had to steal confidential datas into computers dispatched in all the offices of the level in order to learn the gameplay basis.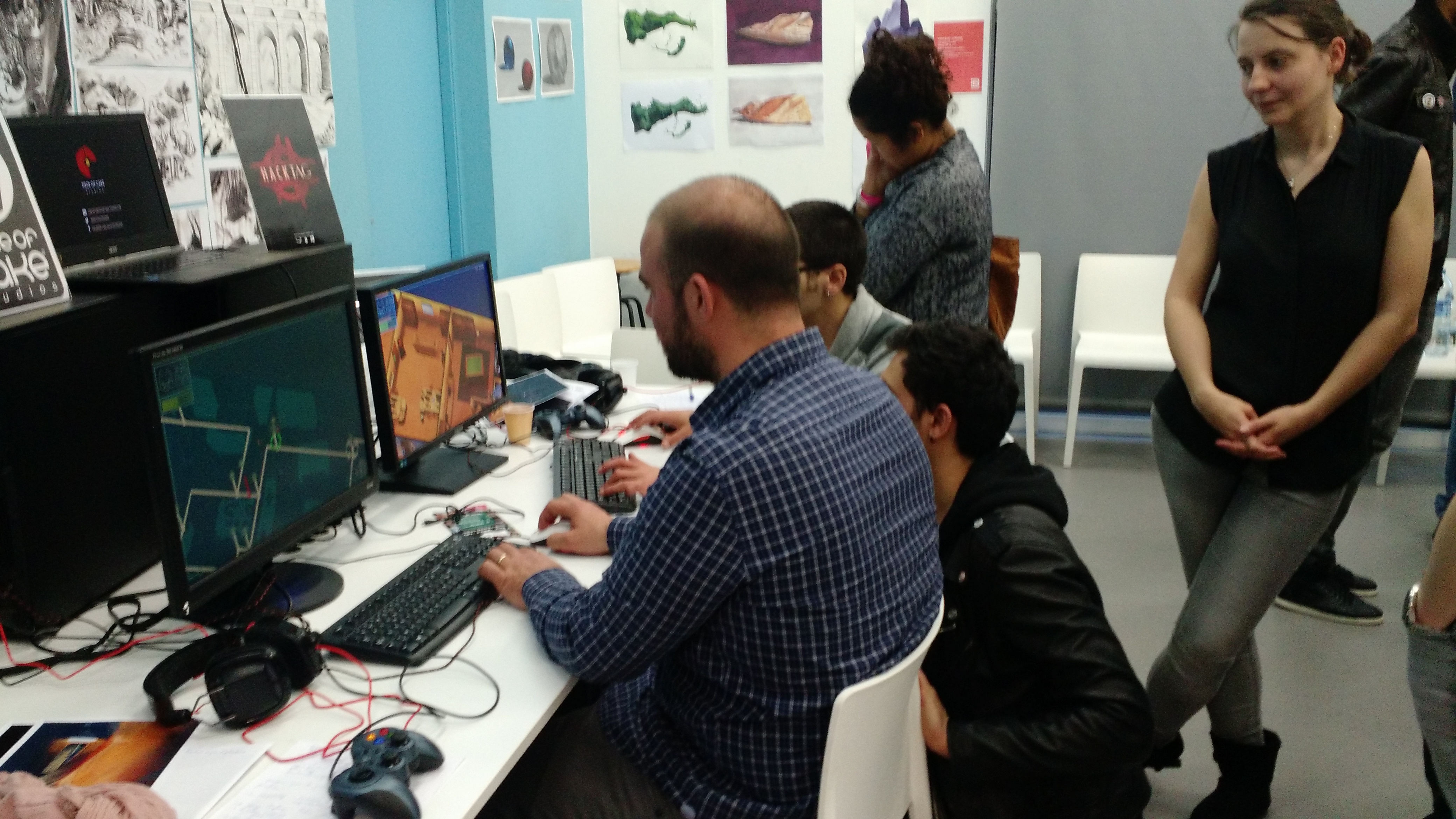 On this picture, you can have a sneak peak of the two players differents screens and points of view :
The physical level view for the stealth-agent (right)
the blueprint holographic view of the level for the Hacker.(left)
And it seems the demo worked very well because....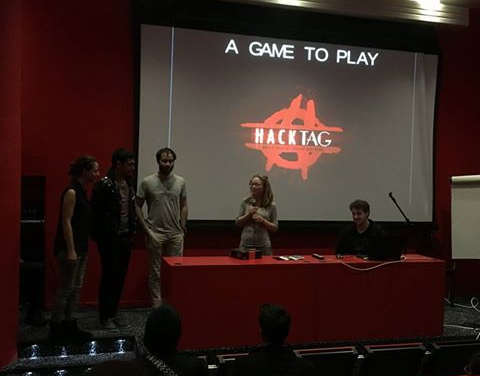 Yes ! Hacktag won its first public award for best gameplay among 12 others competitors!
This award is obviously a great pleasure, we're really grateful and it encourages us to work even harder and show more of the game in the coming weeks!