Oh what a GLORIOUS DAY!

Guts and Glory v1.0 is available now on PlayStation 4, Xbox One, Nintendo Switch, and PC (Steam) for Windows, Mac, and Linux.
After 3 years of solo game development and lots of community interaction, Guts and Glory has finally reached a point where I'm ready to call it Version 1.0. It's been a long, crazy journey, but the community that formed around this project has made it well-worth the hard work. There is over 5GB of content for you to explore in v1.0, and I have more things planned for the future. Long live Guts and Glory!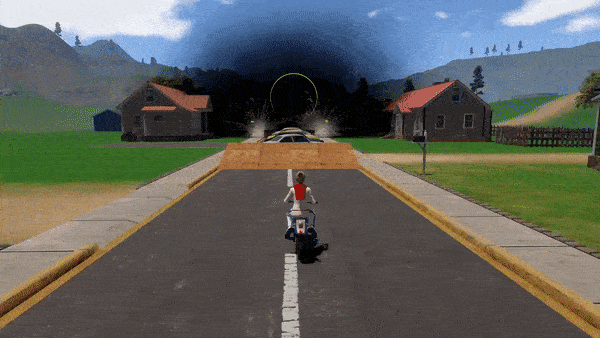 What is Guts and Glory?
G&G is the craziest game show on earth, where ordinary people compete in extraordinary challenges of life and death. Why? For the glory, of course!

The objective is simple: Race to the finish line while everything tries to kill you. And I do mean everything... like these deadly kangaroos with crossbows on trucks!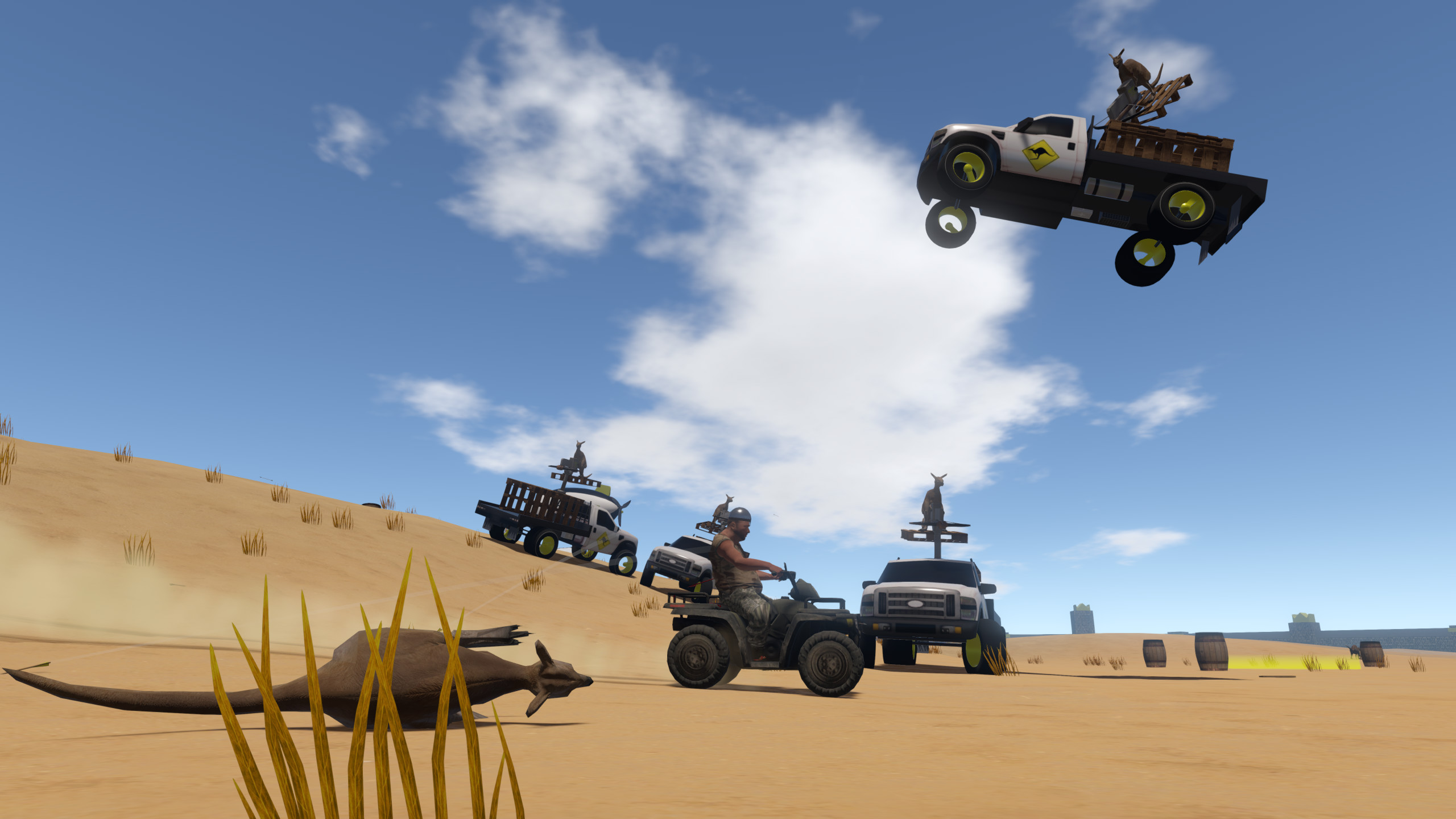 Dodge spinning saw blades, deadly spikes, explosives, turrets, and many other hazards—while navigating insane tracks set in a wide variety of environments. A game full of LOLs and WTFs and OMGs, where failing can be just as much fun as winning. Do it to prove your awesomeness. Do it for the laughs. Do it for the glory!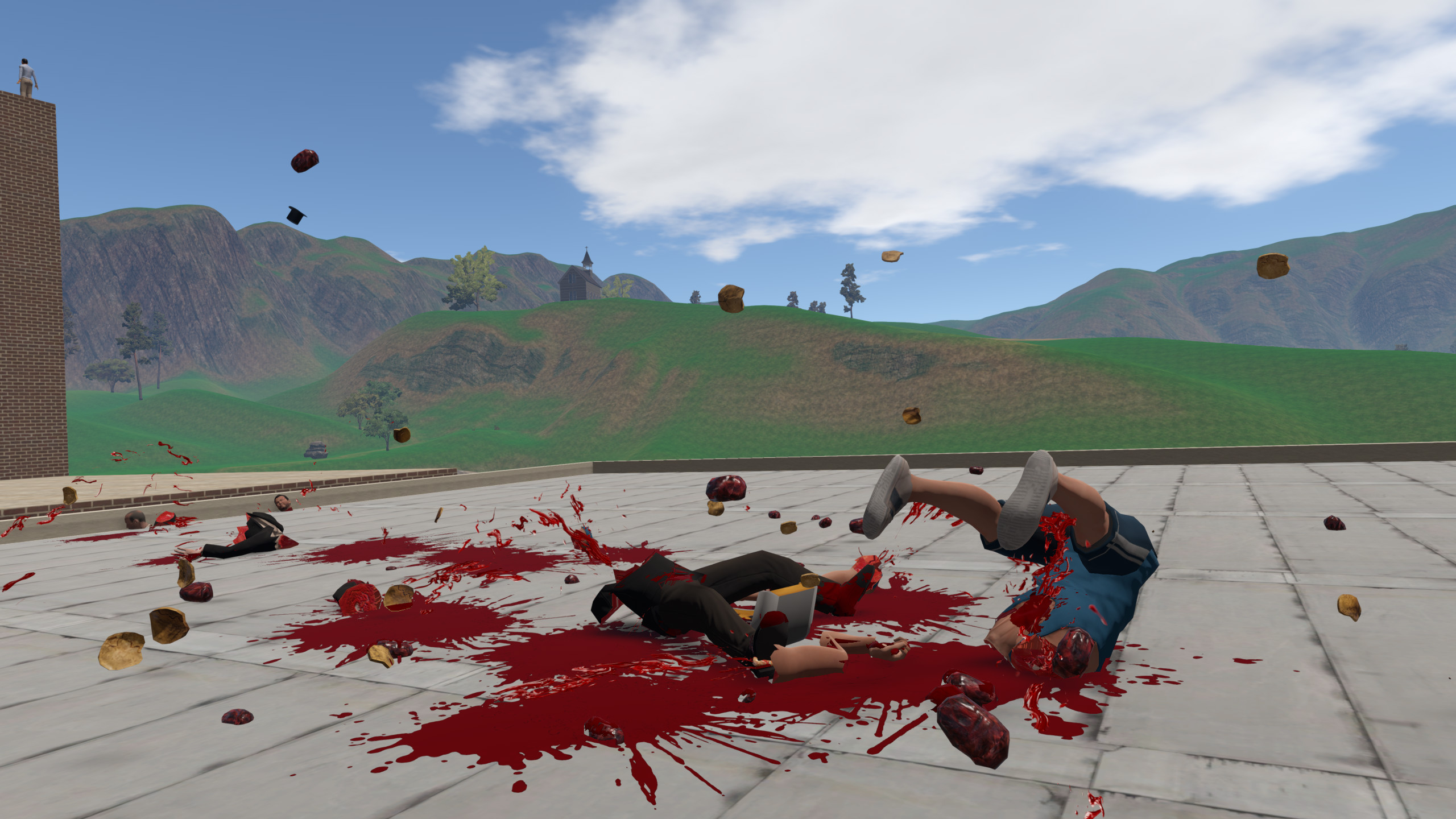 Feature Highlights
70+ Official Tracks by me, HakJak
1,000+ Workshop Levels and growing!*
8 different physics-driven vehicles with dynamic damage and destruction
100% ragdoll riders, with real-time dismemberment, blood, gore, bones and guts! (plus option to turn this off... or up!)
In-Game Level Editor with easy Steam Workshop integration*
500+ Level Editor Items and variations to build and share your own challenges*
Pedestrian characters to chase down and run over--listen to them scream
AI Vehicles that can race in traffic patterns or even chase the player!
Destructible props and environments: smash through windows, fences, etc.
40+ Hazards and Special Items: cannons, explosives, wrecking balls, circular saws, poop cannons and more!
Manual driver ejection--leap for the finish line and shave seconds off your time
Lots of settings and control customization options.
The Halls of Glory: a virtual trophy room for your achievements, dedications to G&G Community members, and some Easter Eggs for you to find
Cameos and audio effects by popular YouTubers
Tons of bizarre content designed by the Guts and Glory Community
30+ original soundtracks, all copyright-friendly for YouTube, Twitch, etc.
*PC version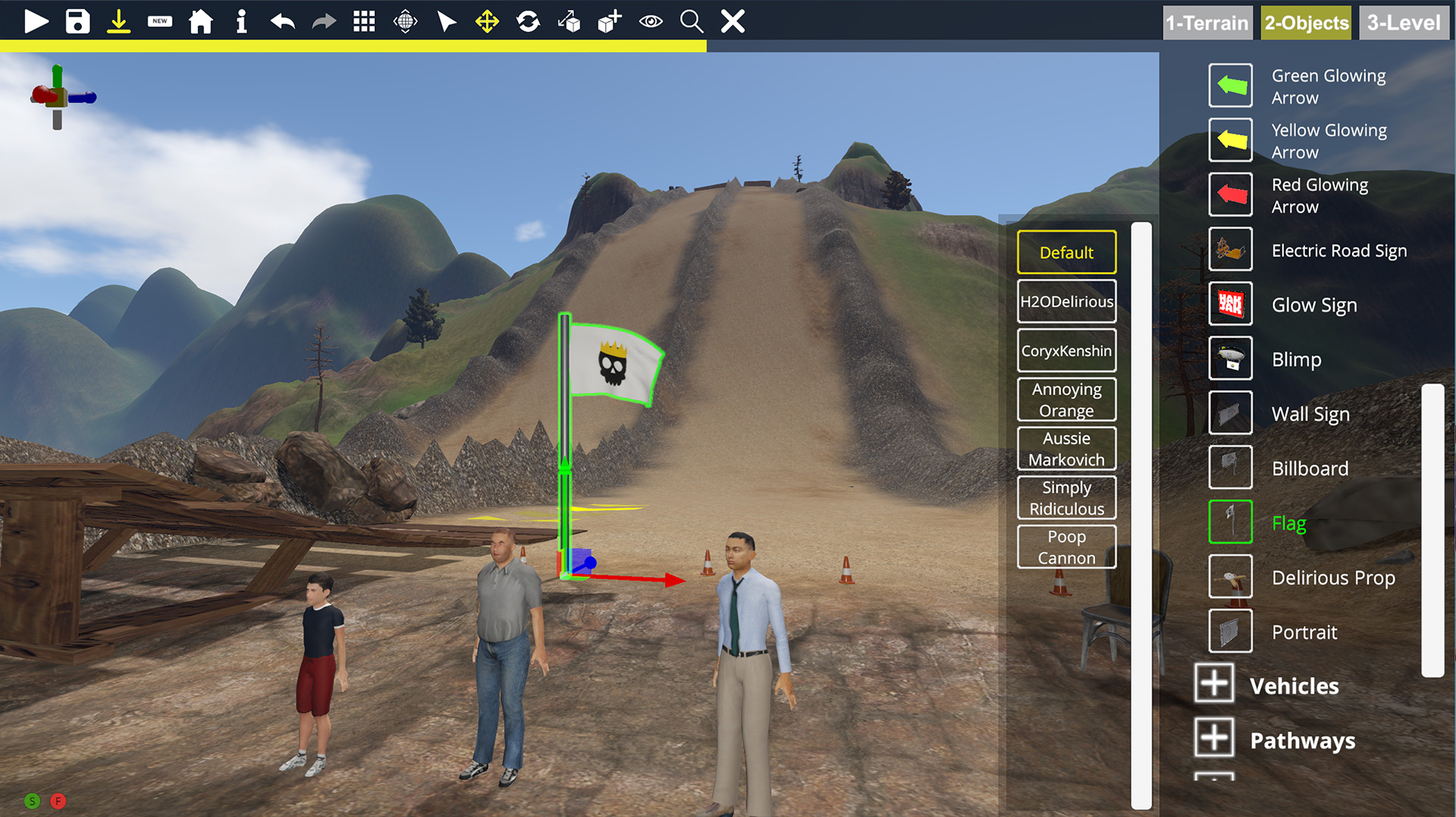 If you're a PC gamer then a controller is recommended for the best experience, but I've spent many hours playing with keyboard and mouse too! On Steam, you can also create and share your own levels with the easy-to-use in-game Level Editor. At last count, there were over 1,400 community levels in the Steam Workshop. Whoa!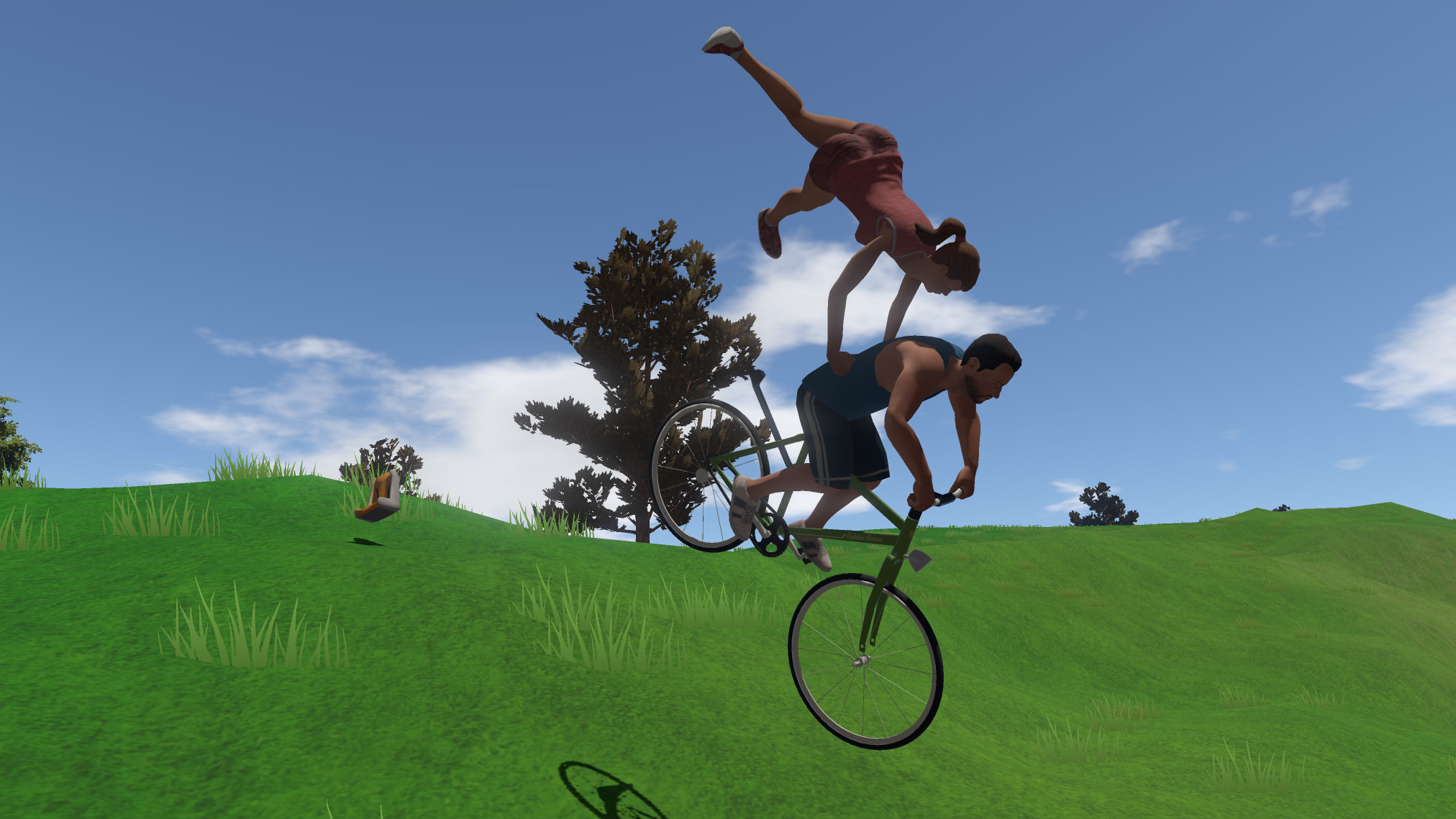 Console Versions
Don't have a PC that meets the minimum system requirements? No worries, cuz Guts and Glory is available on PS4, XB1, and Switch too! Enjoy the gory, ooey-gooey goodness from the comforts of your living room.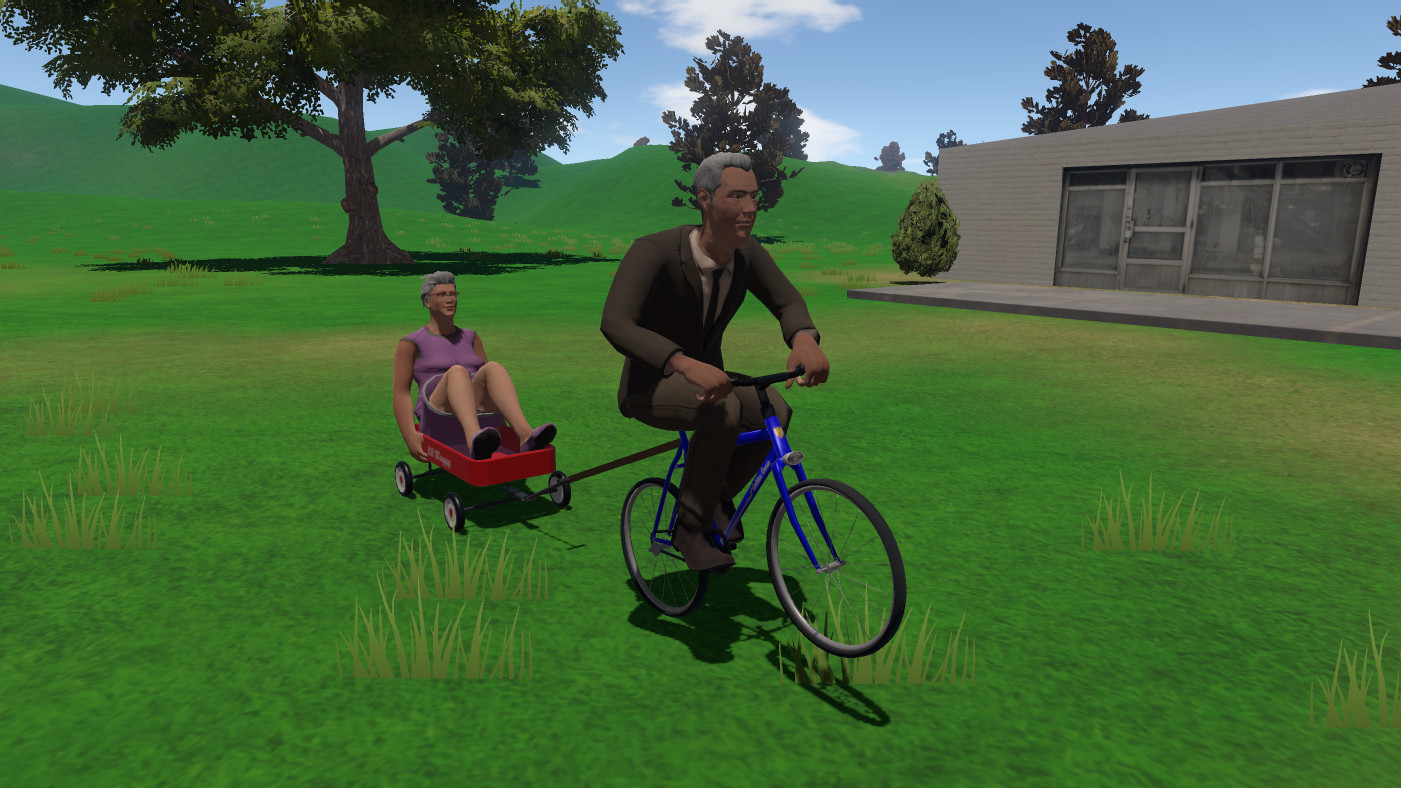 The console versions even have unique characters not found in the Steam version, such as Elderly Jack and Jill and John's "clingy" wife, Debra. This is my first time delving into the world of consoles, so let me know what you think. If the game performs well on consoles then it will allow me to make more and even better games across all platforms in the future!
Shoutout to my publisher, tinyBuild, their porting expertise!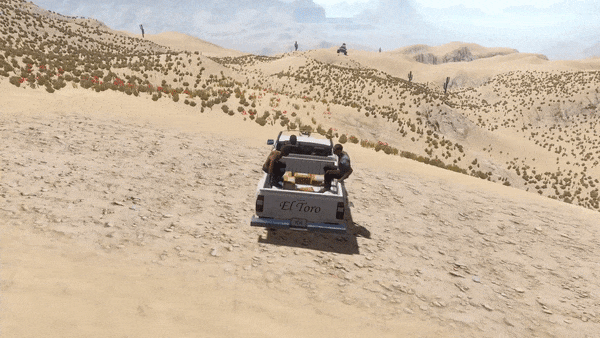 Don't get left behind! Check out Guts and Glory today :D
Thank You
And again, HUGE THANKS to the entire G&G Community that has supported me and this crazy project! I will always do my best to bring you weird and wonderful games for years to come, and continue to expand on the world of Guts and Glory.
Long live Guts and Glory!