Hello all Rich here, we first started posting about the development of Gunsmith on IndieDB, we were overwhelmed with the launch of Gunsmith and the how well it went! We were so overloaded I will admit we have been neglecting our social media outlets to focus on the development of the game. Something that I guess happens with such a small crew as ourselves.
But that stops right now! Because we intend to start posting more frequently to IndieDB again! With insights and content for you all to check out!
What have we been doing... Well in short a tonne, Gunsmith Pre Alpha Phase 2 adds a huge core feature to the design of the game.
We found that people wanted more content, but we and they were running out of space to put them in and also we were having massive FPS issues. This solved 3 issues. 1. It added more space for the player 2. It helped with FPS issues and 3. It also allowed us to work on a massive key element of the game.
Because this solved all three issues. This was chosen as the next stage of our development!
Below are some sneak previews of the factory types we are adding!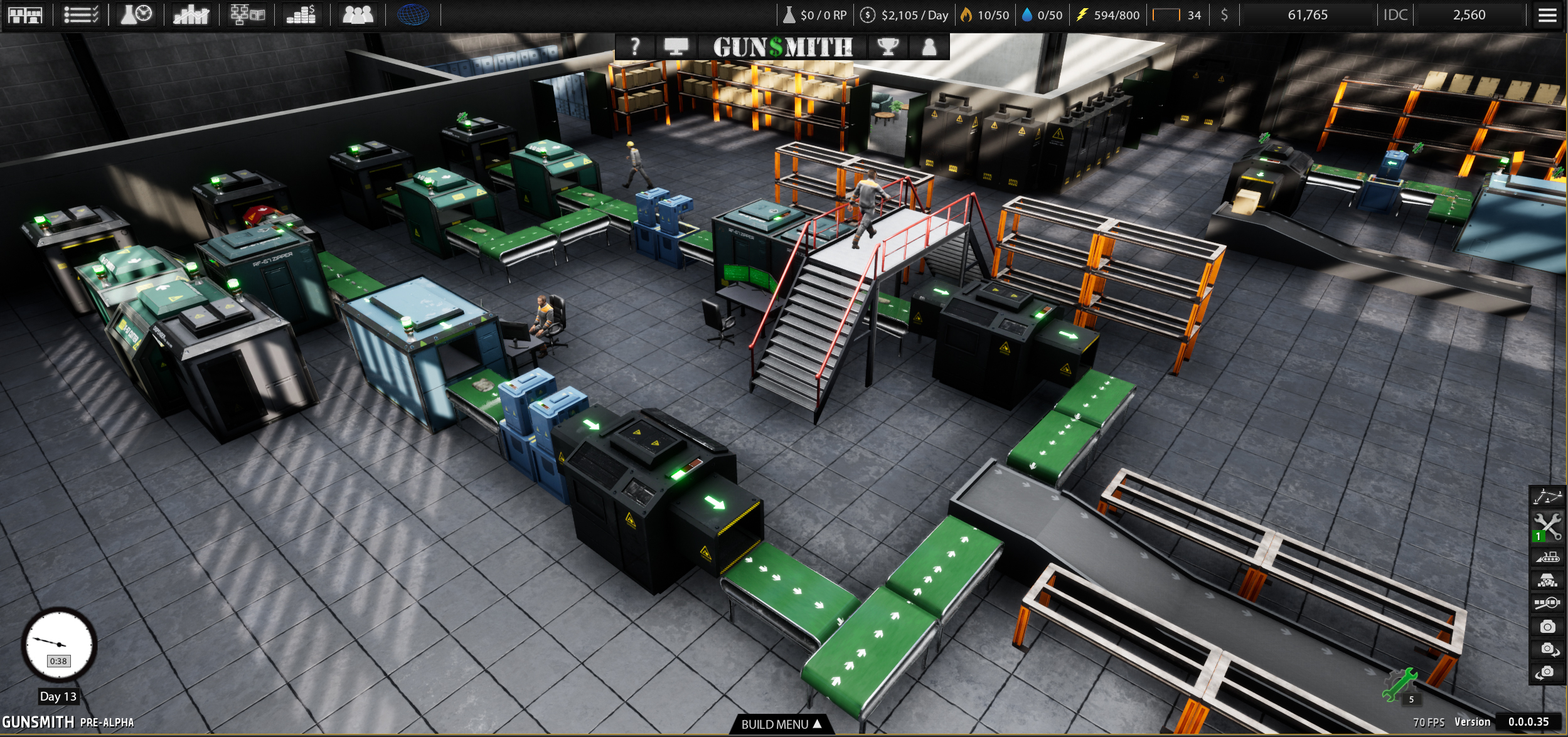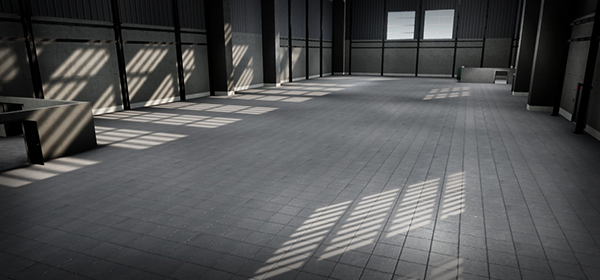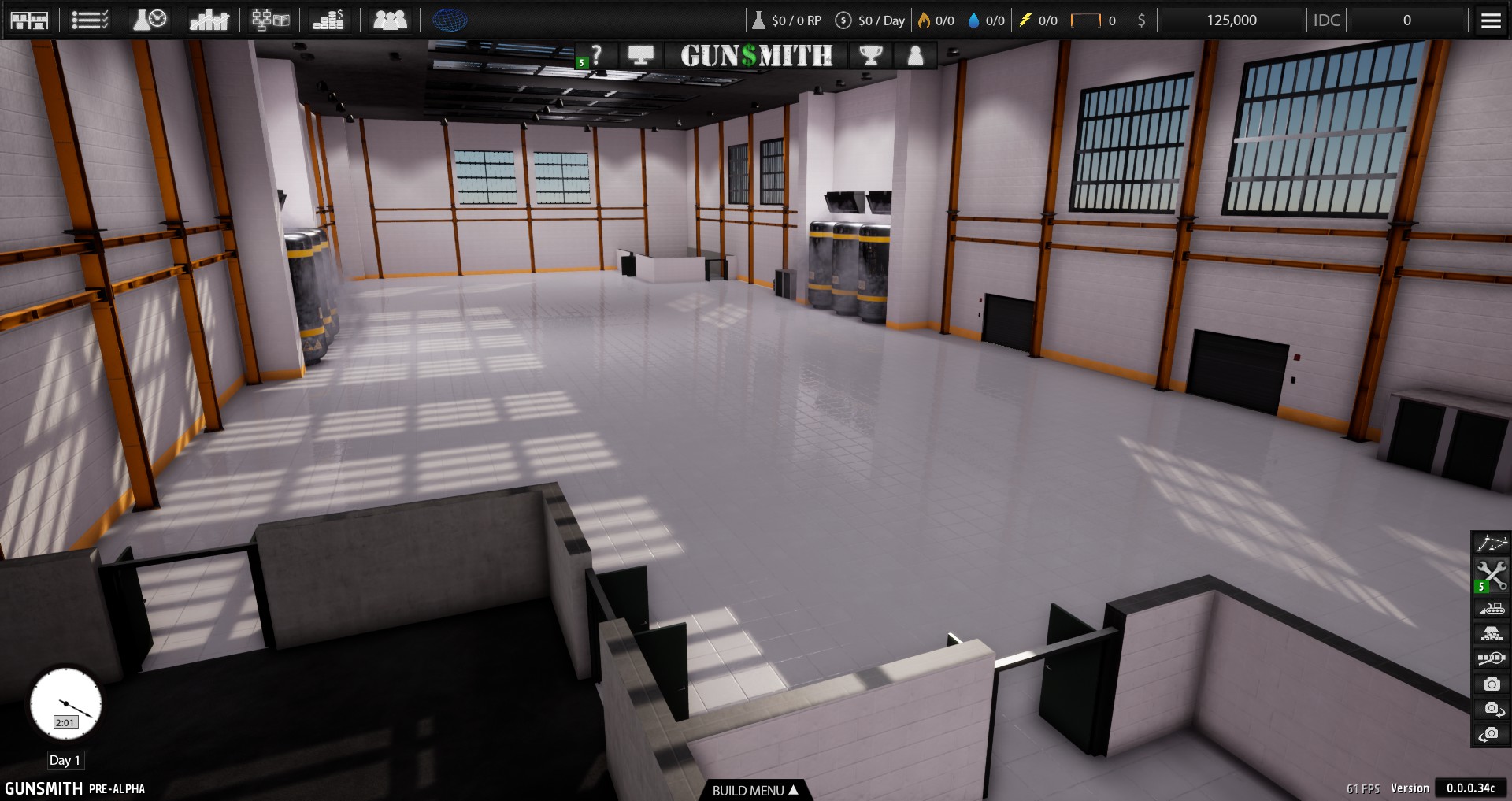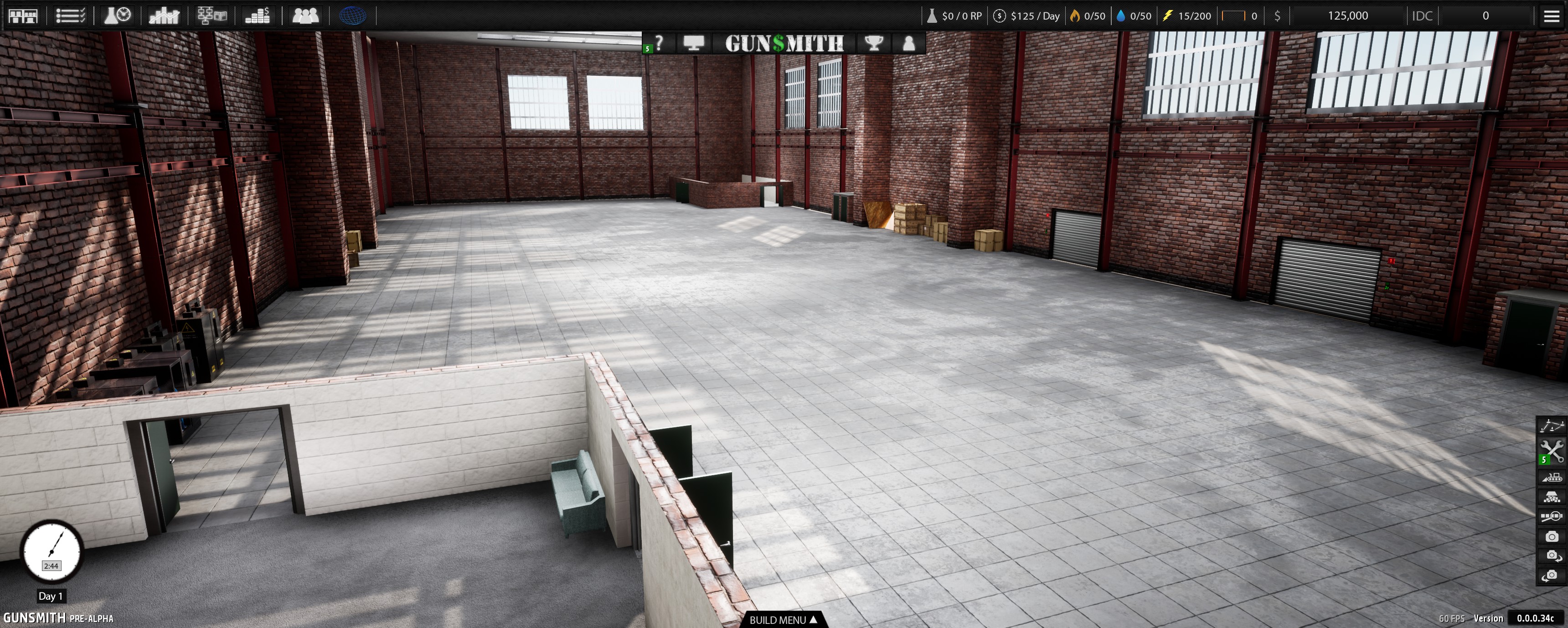 In addition were sporting a new main menu! (below)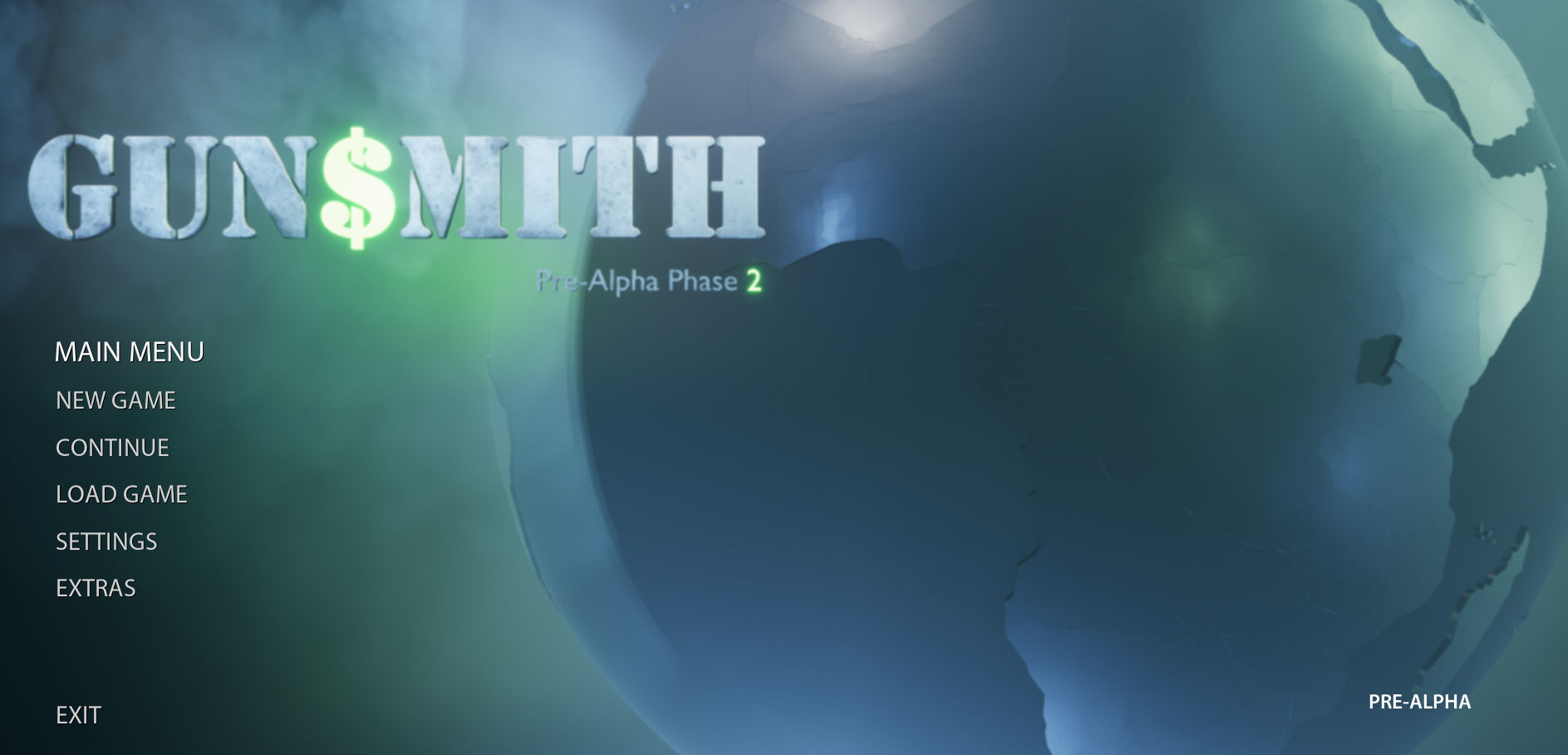 A overhaul of the games branding which we think looks much much cooler!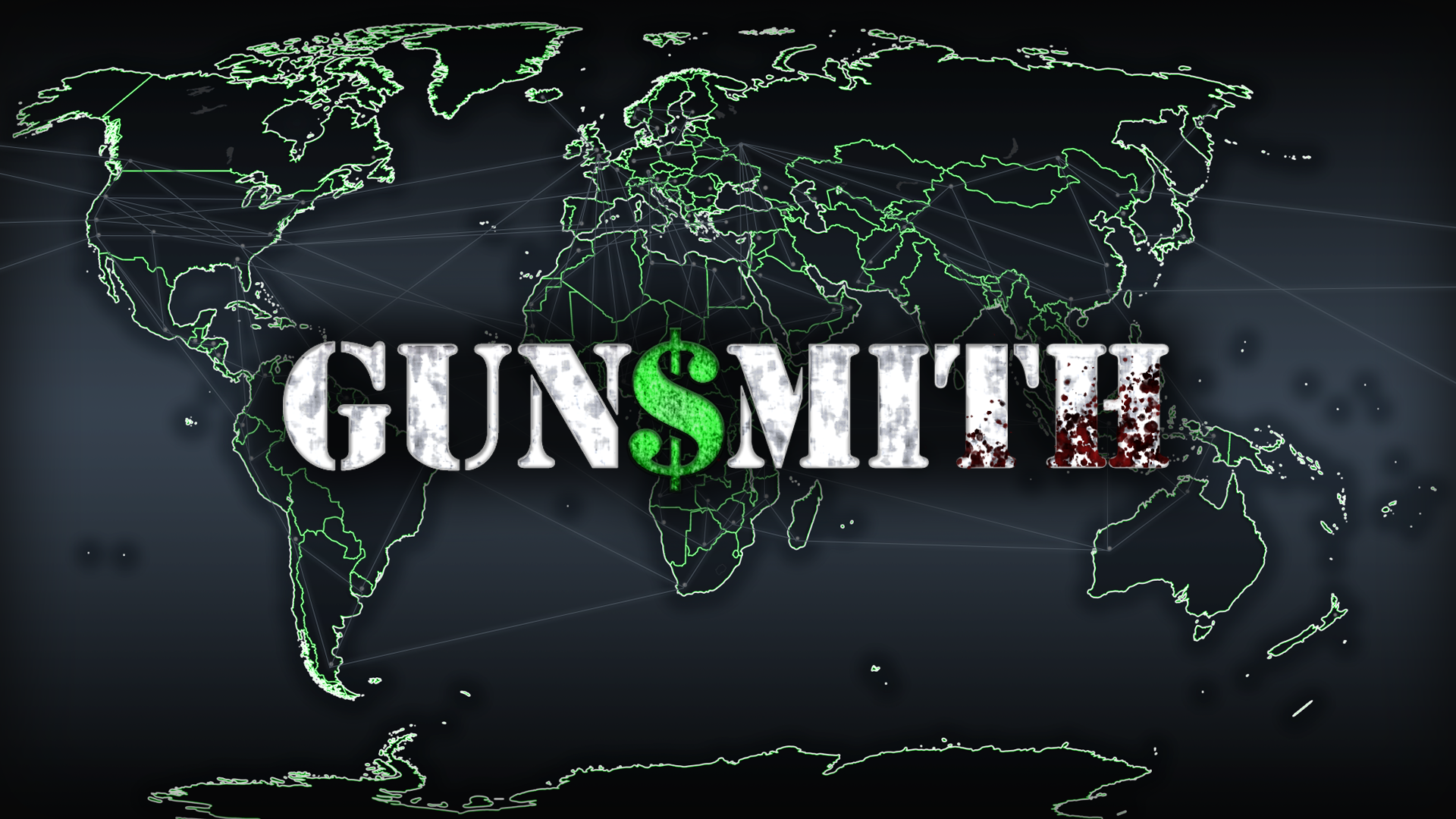 Theres even more to our update and our plans for the future are huge so stick with us and join us for Gunsmith Pre-Alpha Phase 2 !!!!