While Gunpowder has only been a few days now, on Steam for PC, Mac and Linux, there have been a decent number of reviews from fans and critics. Take a look at a few of those:
Critic Reviews
-Review by We Got This Covered
Quote: "For its meagre price, Gunpowder presents a ton of fun and the promise of more to come offers even more reason to check it out in its new format."

-Video review by Indie Game!
Quote: "At no point did I feel like the game was getting repetitive or tedious. In fact, the experience was only becoming more interesting the further I continued playing. The gameplay is refreshing."

-Review Games Gazette Online
Quote: "This is, in my mind, one of the "must have" puzzle games of all time, because of its simplicity and brilliance but most of all because everyone loves to blow things up."

-Review by Slovakian gaming website Sector Online Entertainment
Quote: "Gunpowder is among the games whose principle is easy to understand, but if you want to achieve superior performance, give you a decent take." Forgive the translation on that one, but hopefully you all understand what the reviewer meant.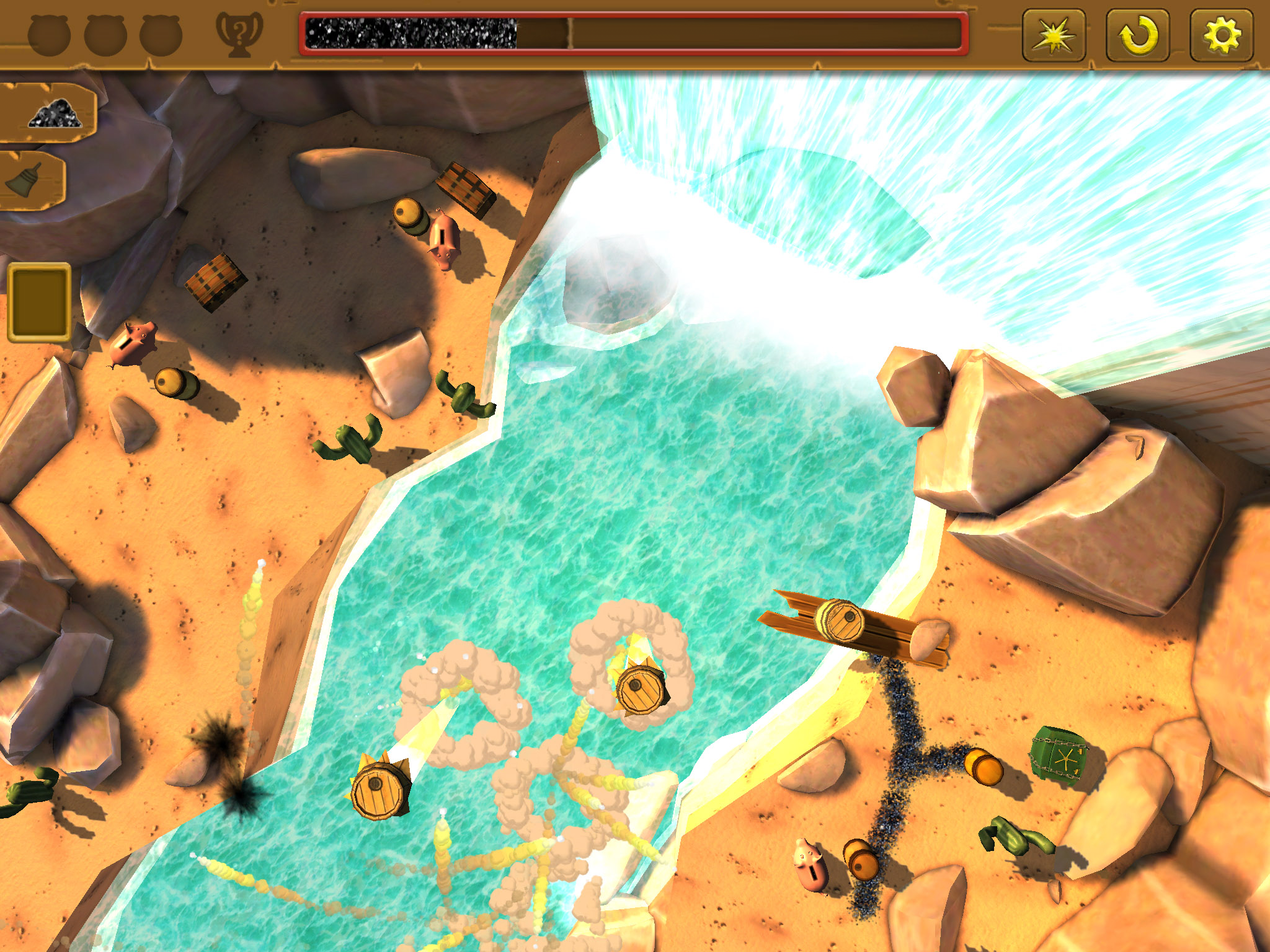 User Reviews
-Steam user Sonic.xG: "I bought this on a whim not expecting it to do anything more than help fill some spare time, and the game turned out to be an excellent way to fill that time."

-Steam user Seph.au: "Puzzle fans who are perfectionists should find a rather addictive game and with the inclusion of a global high score board it certainly keeps you hitting the replay level button to refine skills."
-Steam user ZemunBRE: "Lets be honest, Im not huge fan of puzzle games, especially if there is time to beat. But this I loved from first level..."
-Steam user Soviet Mundas: "Good, fun, little game. Clean presentation and smart levels make it an easy recommendation."
For more reviews and to check out the game head on over the Gunpowder Steam Page! It is still on sale for 15% off until July 15th!