Just another step in the development process for GunnRunner. Here is a snippet from the Early Access page on the Steam Store. If you wish to read the rest, head to the page itself.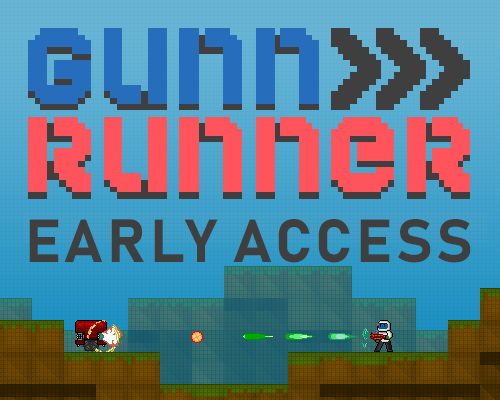 "We wish to foster a community through feedback and play testing. The game is close to completion, so we will appreciate all the help we receive. This is pixelCast Game's first title, so any early adoption will undoubtedly increase the quality of the final product."
GunnRunner is current sitting at 60 levels across 3 difficulty worlds. Our plan is to have at least 140 levels across 7 worlds by end of summer complete with 1 boss per world. We also intend to bring user generated content with the help of the Steam Workshop. Users can already create levels within the game, but there is no easy way to share these levels yet. That will change before final release.
We highly recommend anyone interested in providing feedback to please join us on our Official Discord server.