Intel and BeMyApp hosted the Intel Buzz Workshop event on December 8th, where a cadre of games industry experts gave talks and panels on a number of really interesting subjects, like game design, how to make your own game engine and VR.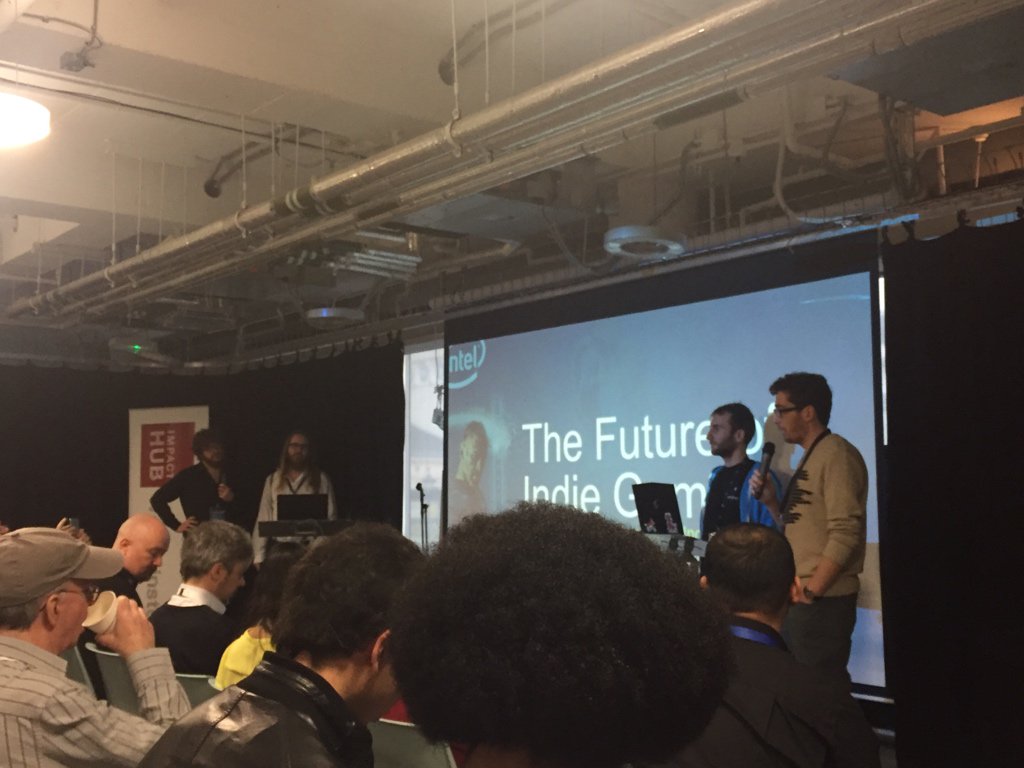 I really enjoyed The Future of Indie Games panel hosted by Joe Bain with Attilio Carotenuto, Vegard Myklebust and Gorm Lai, all great, proficient game devs and friends I've met in the London indie dev community.
My biggest takeaway was Gorm's insistence: "polish, polish, polish!".
I definitely agree, it's what I'm working on with Gunkatana, polishing the hell out of it.
The event had a special Developer Showcase, a challenge open to any indie developers, studios or students. I submitted Gunkatana and was thankfully accepted to the participate, along with 7 other games.
My day consisted of manning the Gunkatana table, explaining the game to attendees.
The joy in seeing someone pick the game up and really quickly get it, understand what it's all about and join in the banter, this is the reason why I've quit my previous job and gone full time indie.
Seeing someone take real fun from something I've built and designed is an incredible happy feeling.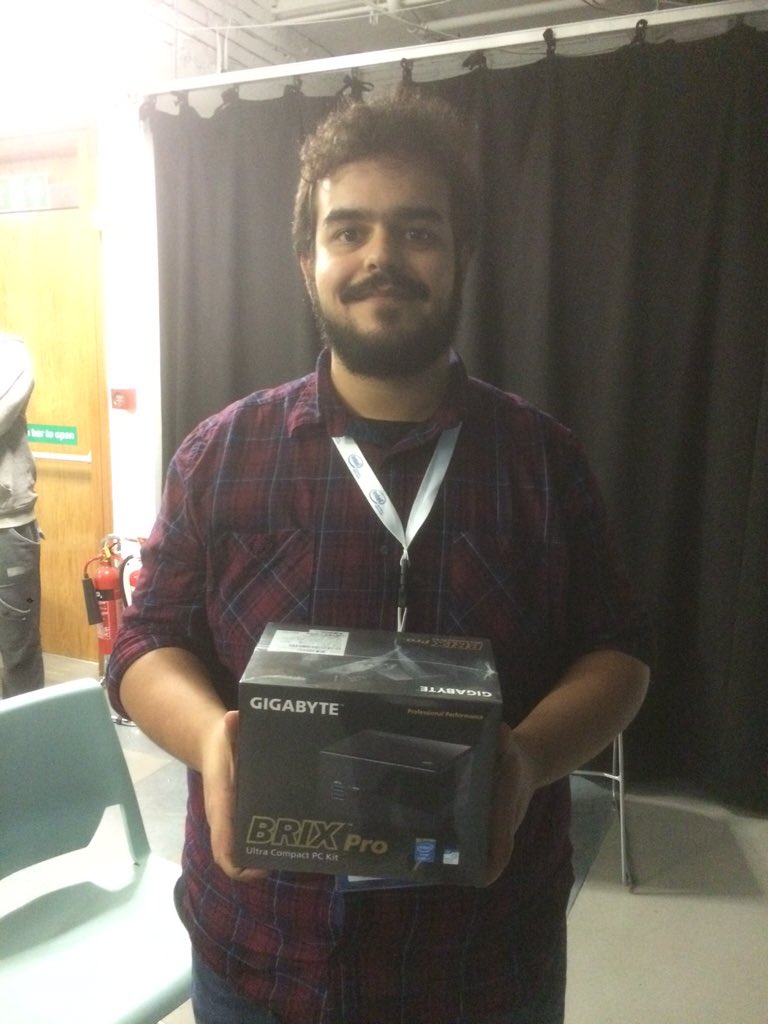 The Developer Showcase urged attendees to vote on the Best Game of the Show, and Gunkatana won!
This marks the first award Gunkatana has received, and I'm pretty sure it won't be the last!
People really enjoyed playing it and picked up on the text we've placed on the game when you kill someone: "Selfie Kill", "Rail Kill", "SWIPED!", and some would even say it out loud. The same happened at GameCity!
Some of the expressions and words people told me throughout the day:
"this is amazing"
"this is so cool"
"it feels really good"
"controls very well"
"satisfying to kill the other characters"
I turned on the very **prototypical** AI bots on some occasions, and players would keep killing them and enjoying that interaction, despite the AI bots still being a bit embrionary and not being able to use all the weapons.
Gunkatana is a very fast paced action game that features a number of very quick game mechanics. Once you get what makes it tick, you can quickly zip around the arena and destroy your enemies, making cool reflected laser kills and running them over!

I'm so used to the game that I kept accidentally slaying the other players without even realising, so by the end of the day I just watched people play rather than join in.
One of the many takeaways I got is that there's room to introduce the mechanics piece by piece so that players get used to them. That isn't very easy to do on a pure local multiplayer game, which gives me more fuel to develop the single player / co-op campaign.
I also want to give players a good package of fun, since the game feel and mechanics are so enjoyable, I want to give them a chance to practice their skills.
It was also the first time that I had people try out the new respawning feature, and despite a bug here and there, it worked pretty well, and players understood they could choose where and when to respawn.
One suggestion I took to heart to signal a character's death more, so they're aware they have died. Which means researching other games to figure out how best to do it, besides, you know, splattering the corpse all over the place.
It was a fantastic day, as all days that I have shown the game at an event are, really!

We're now preparing to put the game on Greenlight, and hoping to release the game early next year.
Follow dev updates on my @Solivagant twitter account!
Check out www.Gunkatana.com for in-game lore and screenshots!