Inspired by classic arcade and top down games, Gunkatana's brand of action mixes fluid, responsive gameplay with a zero-sum combat system. The turbo fast grind rails deliver quick kills and speedy maneuvering, delivering lighting-fast death!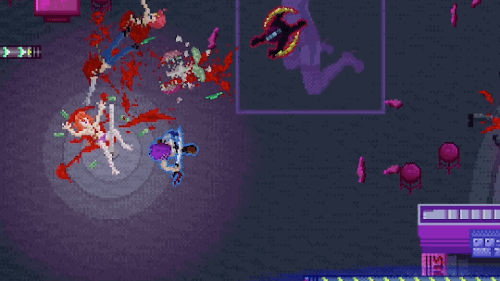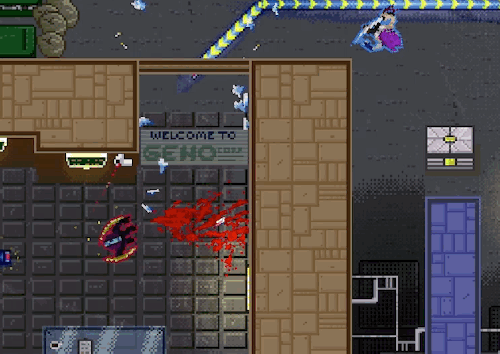 ---
Meet our main characters!
SIN VIPER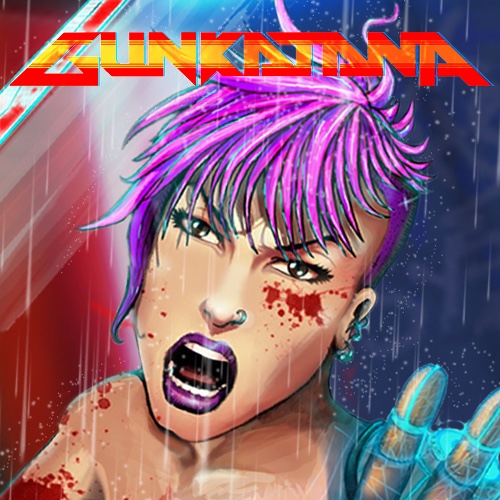 Losing an arm couldn't keep Sin Viper from joining the fighting elite. She has a knack for constructing biomods, is extremely skilled with her traditional katana and fires high-precision lasers with her biomech arm.
GenoCorp killed her sister, and she won't stop until she gets revenge.
SOMBRA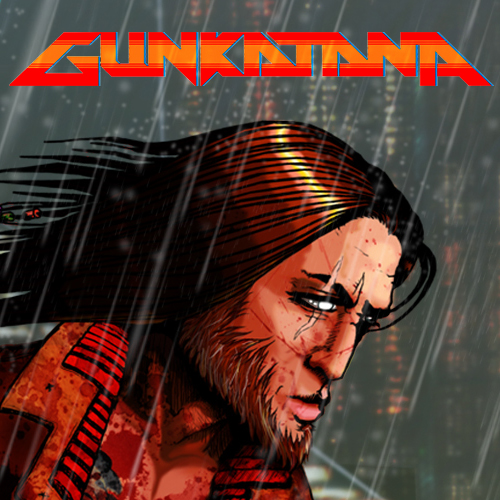 Sombra was part of the failed rebellion against GenoCorp. Now he's back with a new plan: overtaking Gunkatana from the inside! A biomod-skeptic, Sombra is the only fighter without modifications, relying on his natural strength and abilities. He even refuses to replace his dead eye.
A craftsman at heart, Sombra smithed his own katana, complete with a built-in laser blaster.
CLARKE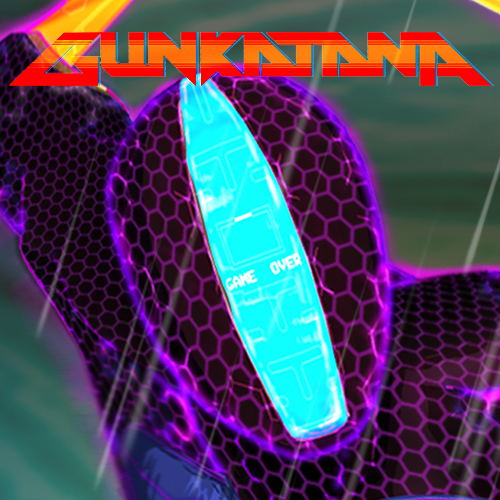 It may come as a surprise that a deadly morphbot has a fondness of felines. But if you think about it, it makes sense: not unlike a cat, Clarkecan be a vicious killing machine - if they choose to.
The makers at GenoCorp developed Clarke as a murderous tool without emotional capabilities, but Clarke is a little more compassionate than they were expecting (towards cats, at least). The bot has developed total consciousness and refused to kill on orders. Now the AI-gone-rogue seeks emancipation from its designers by wreaking havoc in the death matches.
---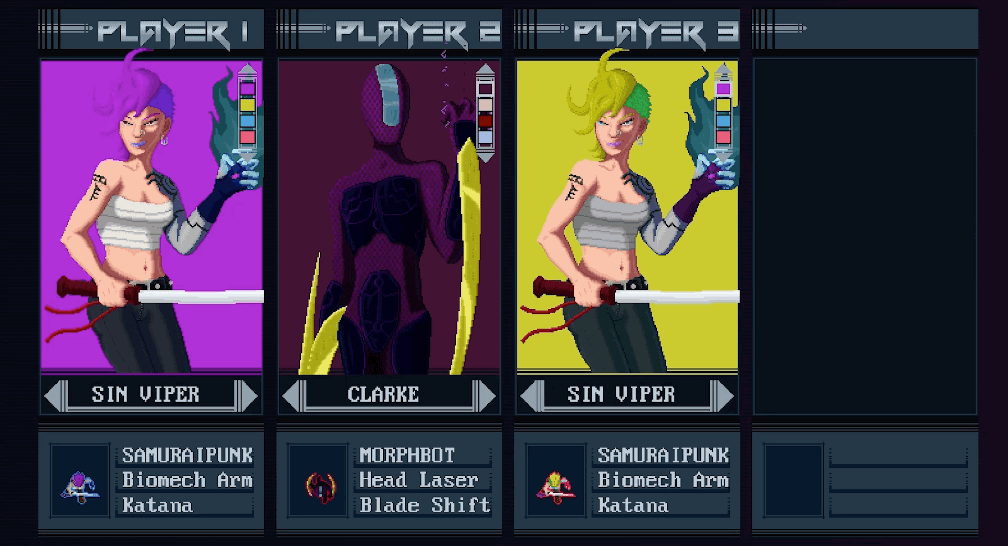 PLATFORMS
Our base Kickstarter goal will allow us to deliver the game for Windows, Mac and Linux. Beyond that, we'd love to get the game out on consoles too!
DEMO
Check our our demo right here in IndieDB, featuring local multiplayer gameplay and AI bots!

If you like what you see, support us on Kickstarter!