GunHero was Greenlit after 42 days over 2300 unique site visitors! The game got a little over 730 votes, which was enough to get the game into the patch of games that were lit today!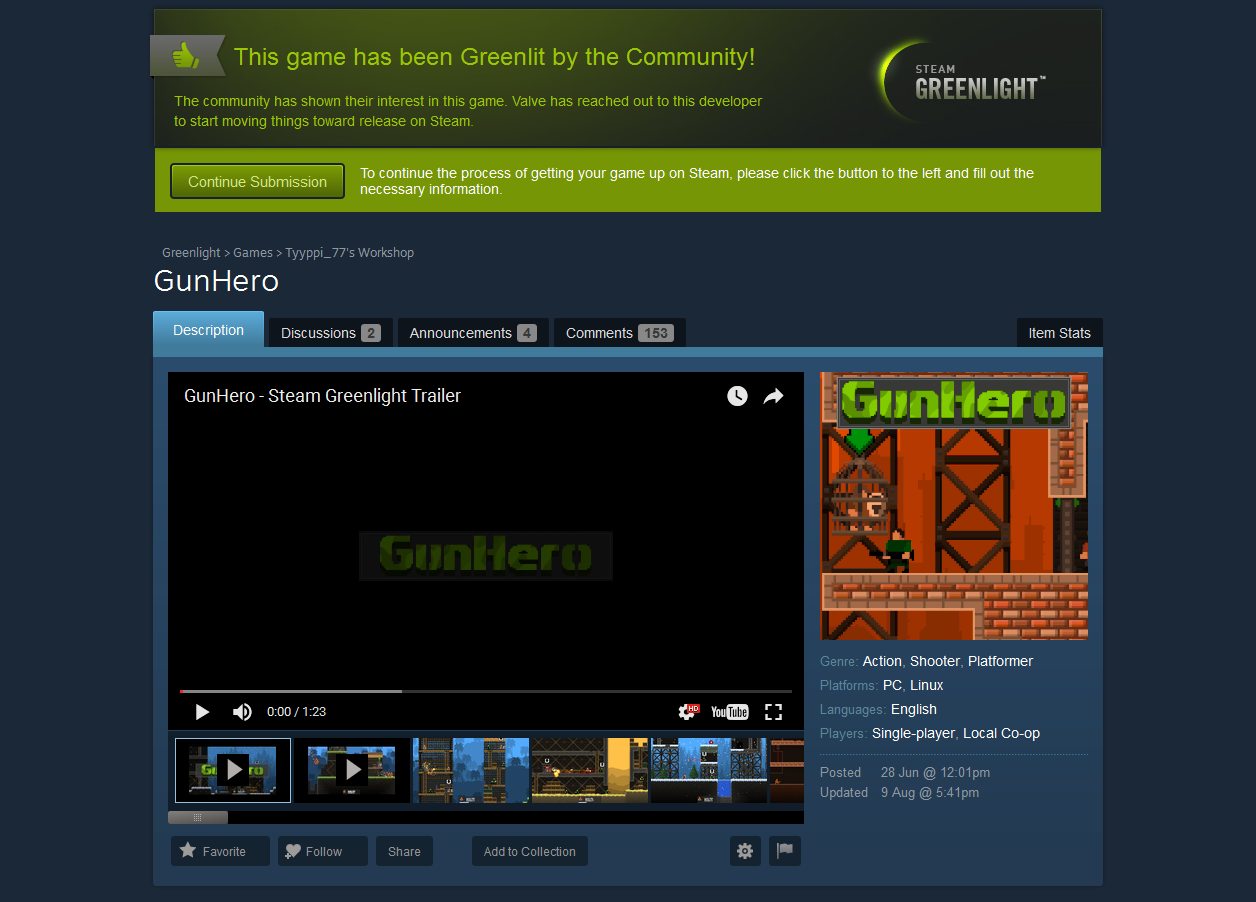 I want to thank everyone who voted or promoted the game during the campaign! I couldn't have done this without you. It was a bumpy ride, and special thanks go to my friends who supported and believed in the game during the campaign.
There's obviously a lot to do still in the game, but this definitely provides me an extra bottle of that precious motivation! I'll try to write a post about new content at the end of this week.
Thanks once again!