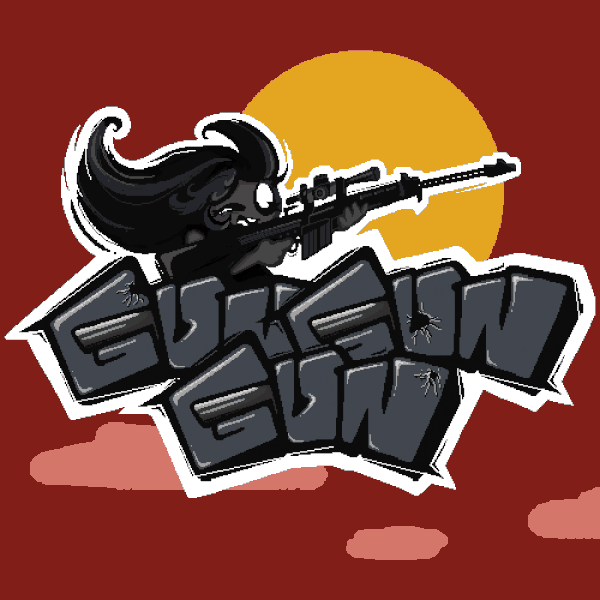 Frantic and fast paced, GUNGUNGUN is a bullet filled labor of love started by a two man team. Over the course of a year, a small 1 enemy, 3 weapon design was rapidly expanded out into a game that included 5 unique enemy types and 8 true to life weapons.
This beta release is gameplay complete, showing all the best aspects of the running and gunning. Soon to follow will be the full release that will include unlockable wearables, multiple game modes, and a playable prologue.
GUNGUNGUN is also currently undergoing a Steam Greenlight campaign!, so if you like the beta please consider supporting us!
And for a brief overview of the game:

She probably shouldn't have stolen the guns and gold from those bandits. And getting that bounty put on your head doesn't help much either. The lawmen aren't too far behind. No way out of this one, might as go out with a hell of a bang.

A frantic and fast-paced 2D arena shooter with an eye for (gun) details. Earn a high score and increase the bounty on your head while fighting on a runaway train crawling with enemies.
Already Implemented:
8 unique guns that mimic their real life counter-parts
4 Unique enemies and 2 variants
Shooting enemy bullets out of the air
Meticulously designed gun sounds
Multiple train level layouts
Detailed stat tracking
Lifetime highest scores logging
All original art and music
Features Planned:
Even more levels
Unlockable cosmetic customization options
Playable Prologue
Multiple Game Modes
Gun gallery
Lifetime stat tracking
Local highscore table tracking