Hello everyone!
This week we can show you our current progress on the model of the guards!
As we already had the studies, which we showed on a previous post, we started straight away by doing the model sheet as well as the colour scheme: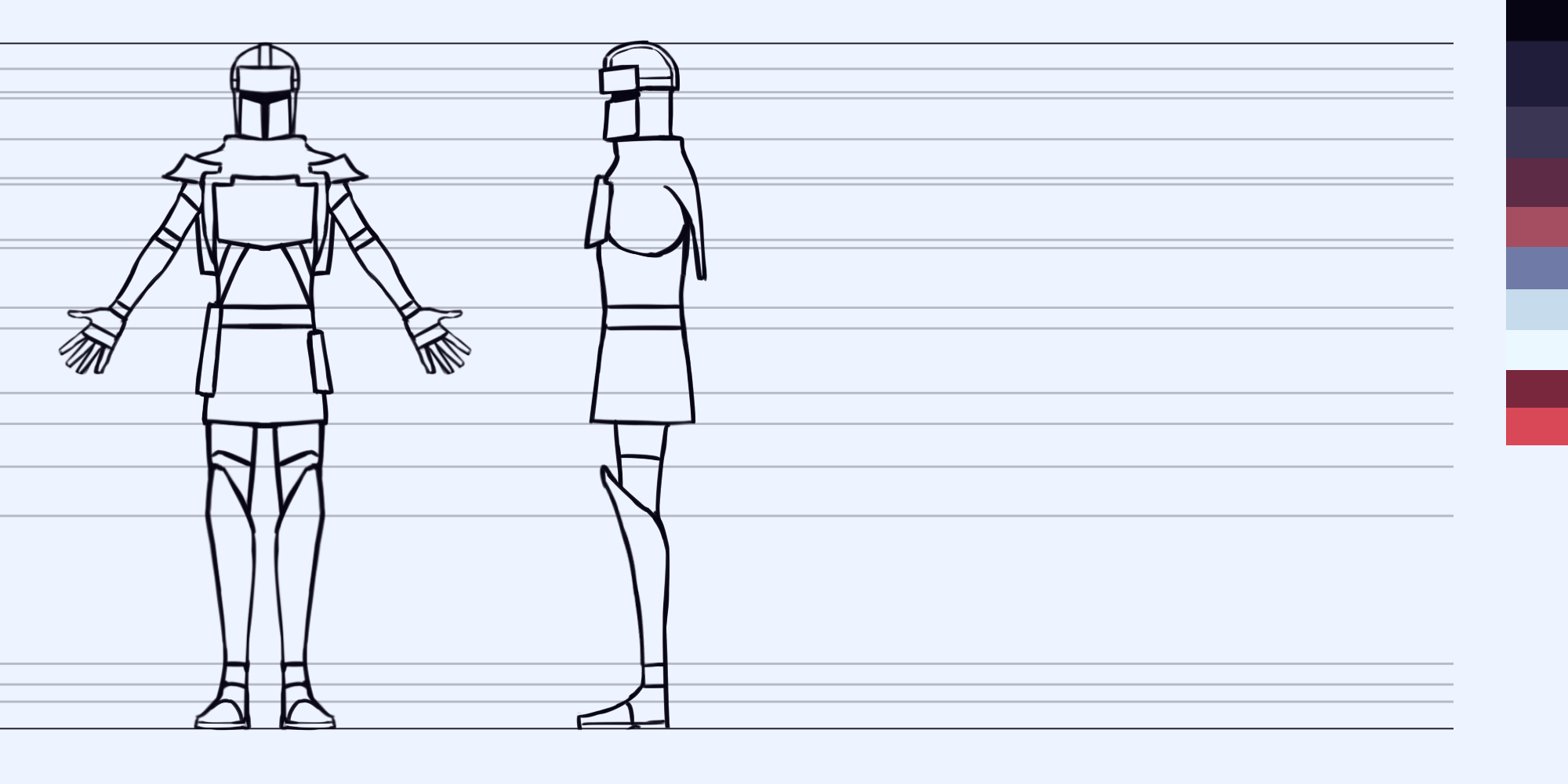 After we went into modelling them: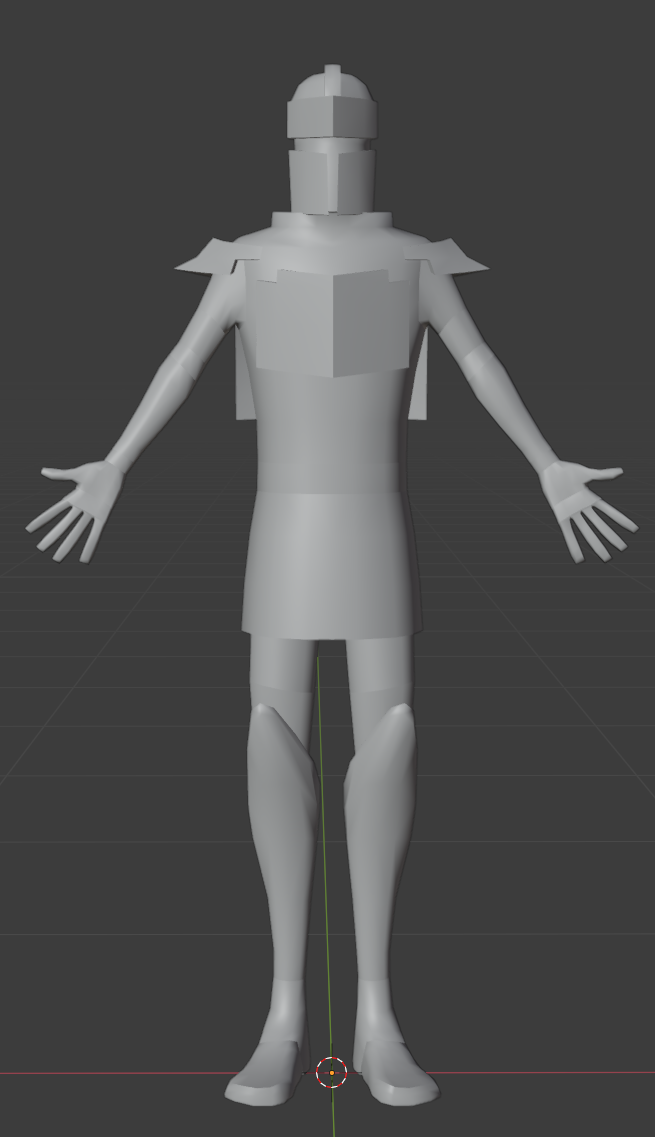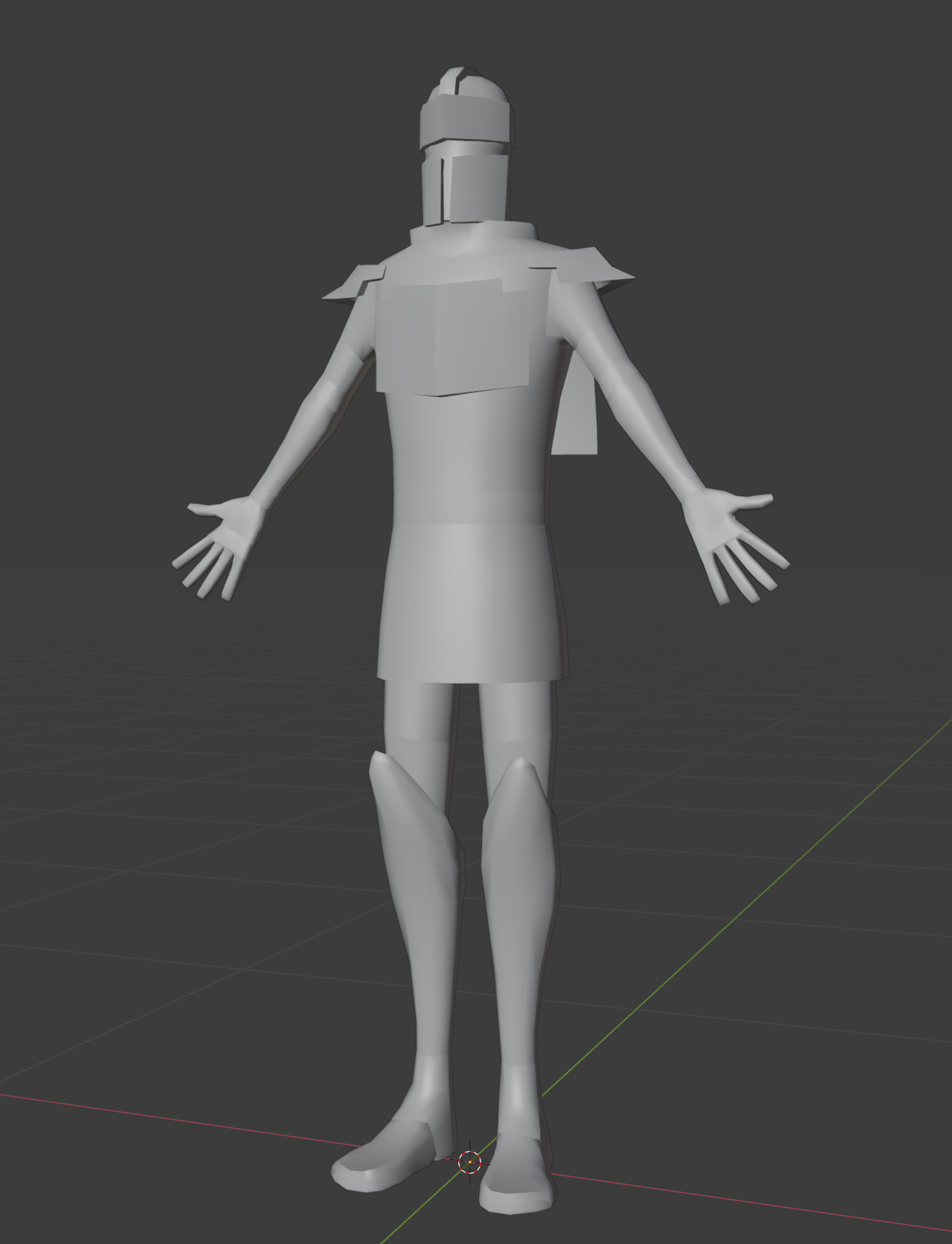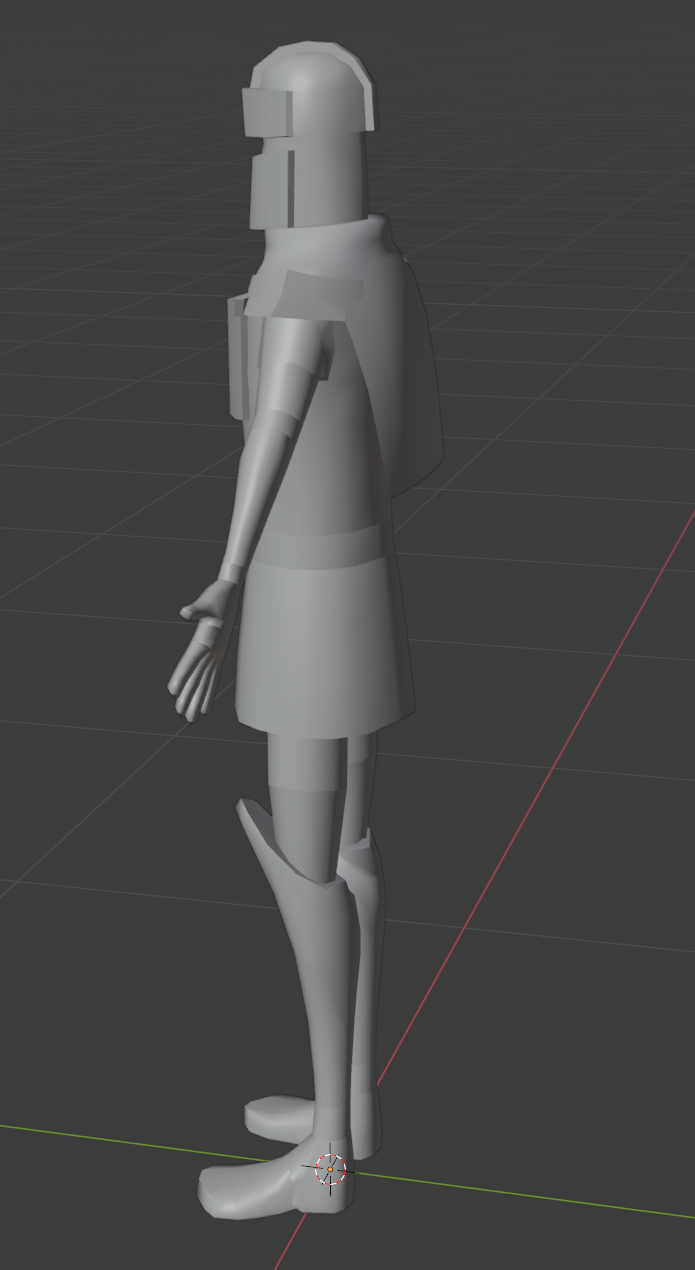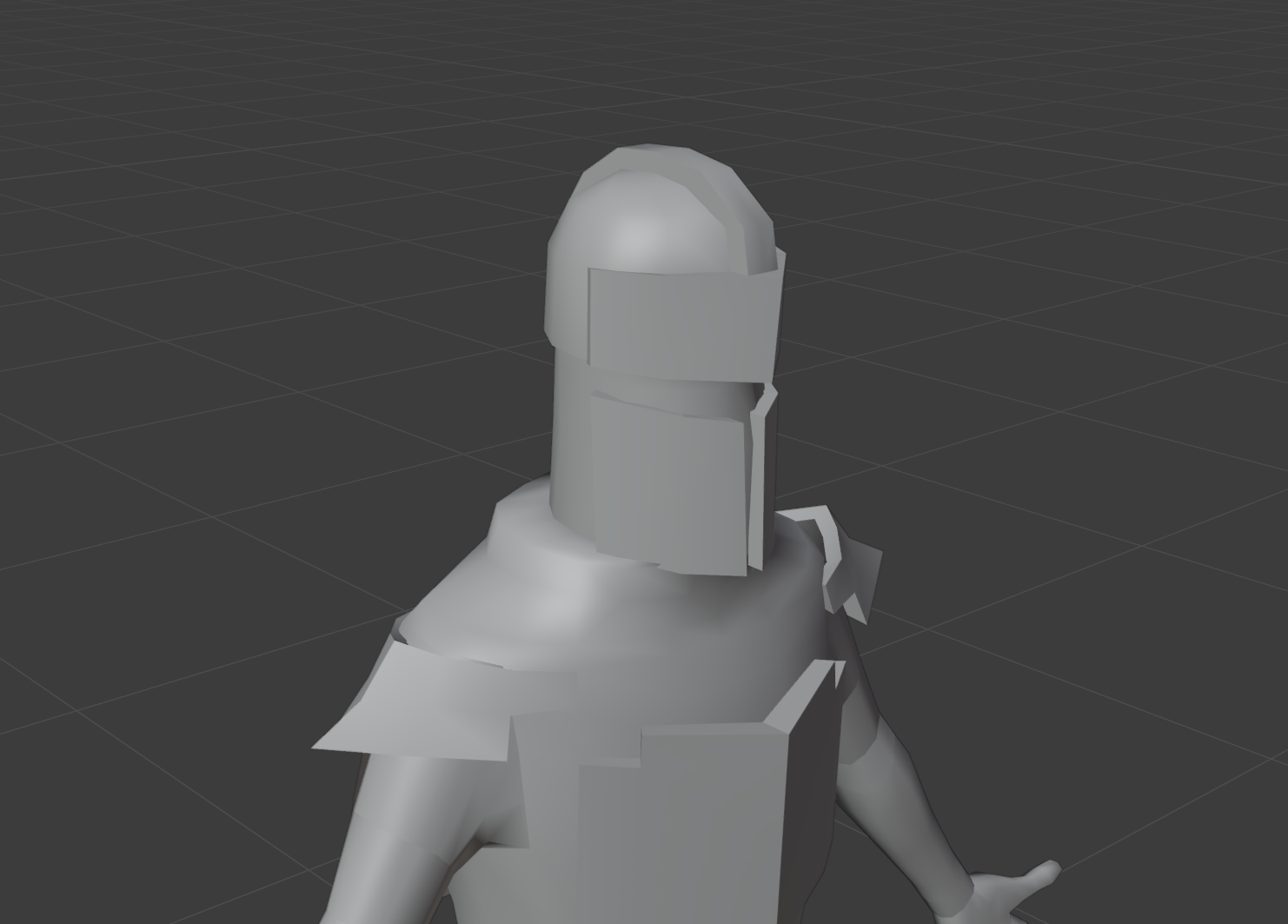 We tried to have a design that looked slightly playful and even a bit goofy, but that still looked like a guard.
I hope you join us here for next week where you will share more news about Royal Skedaddle!