This is the first update for a new map, called Freight.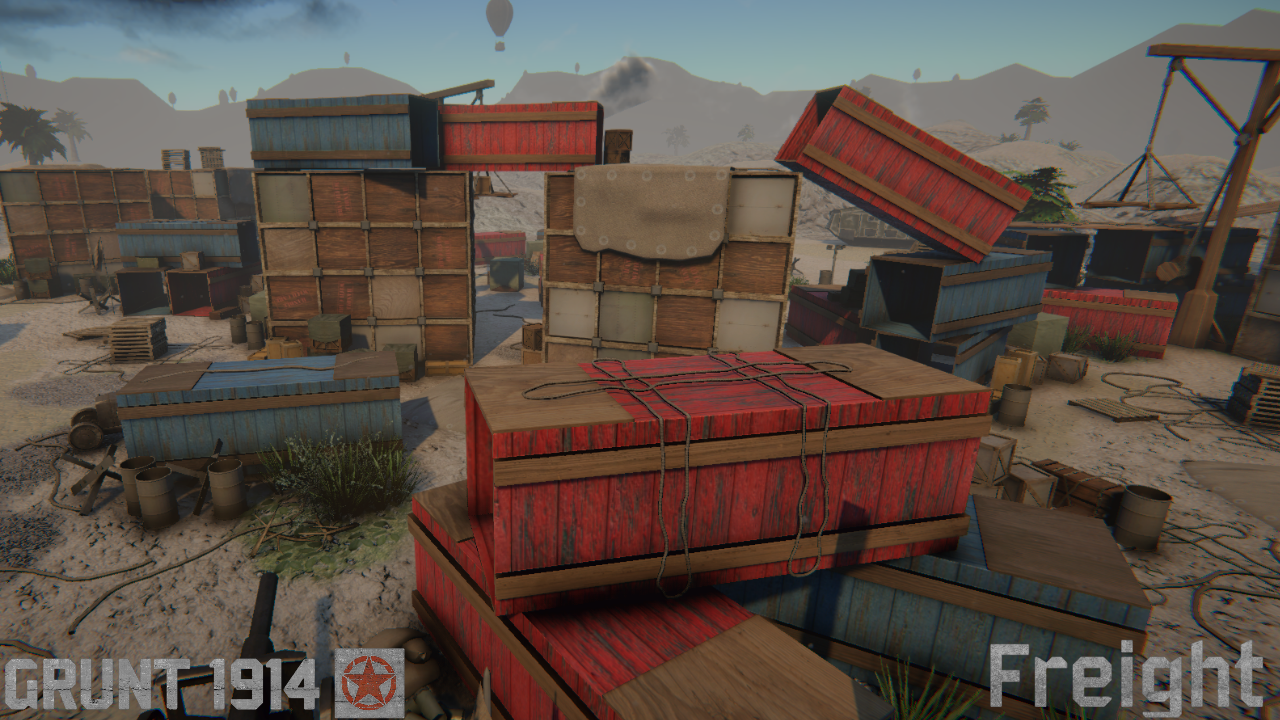 Freight is a smaller map than the rest of the maps in Grunt1914 and was designed specially for close quarters fighting. Shotguns, sub-machine guns and pistols will work best here, with rifles and machine guns having to take the back seat on this one.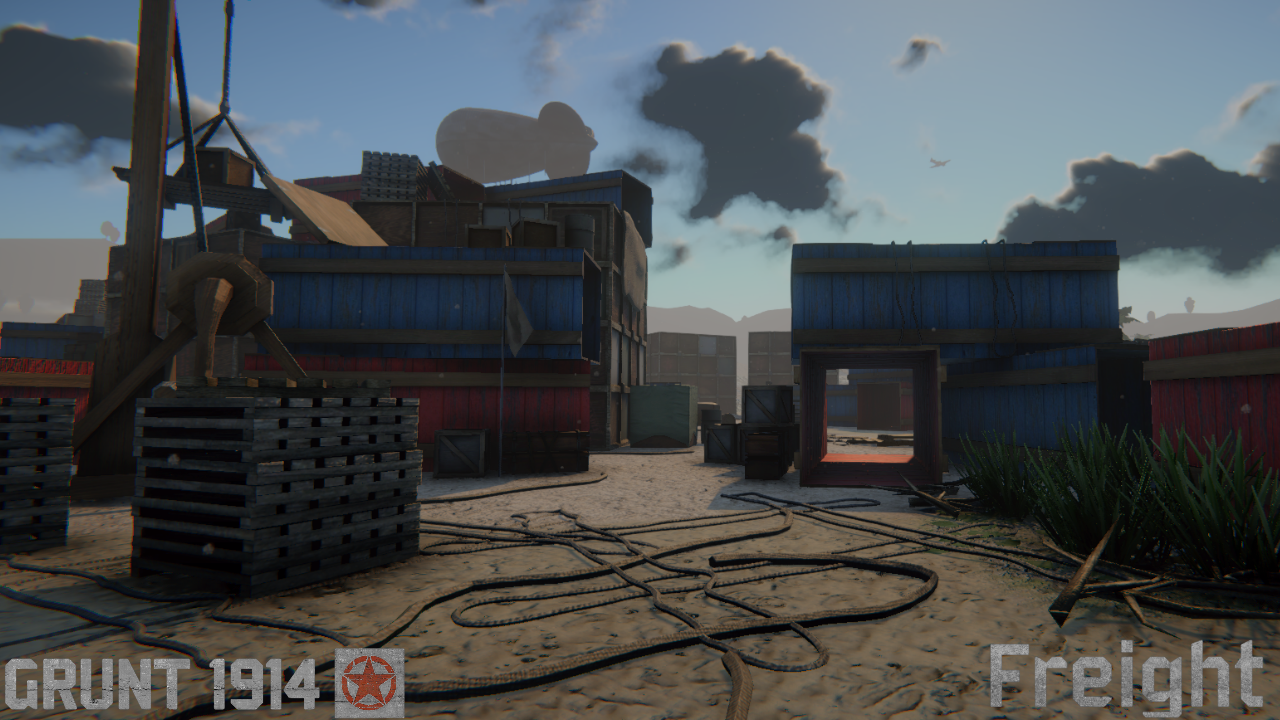 Freight has an assortment of crates, boxes, barrels and containers varying in sizes strewn about the area to provide cover for grunts in the heat of battle. The map is as the name suggests a stockpile of goods and weaponry stored away for the troops in the field.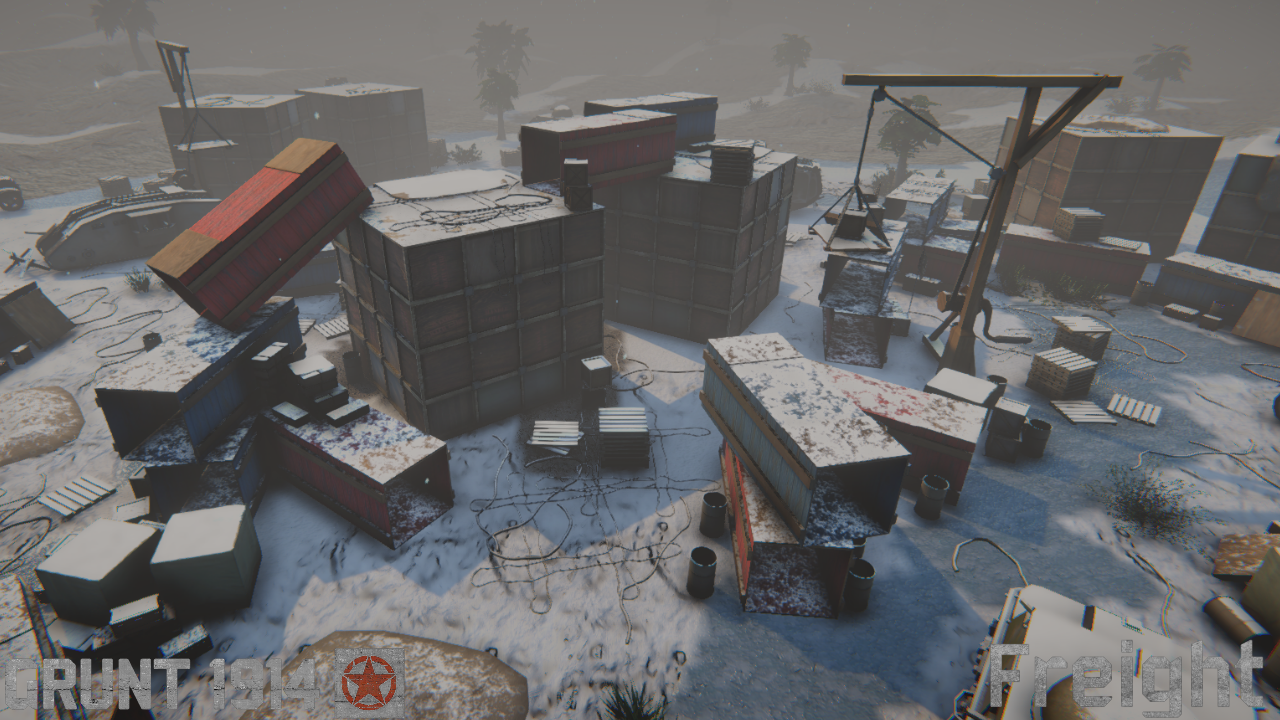 This update includes all the weather options for the map, with clear, rainy and snowy conditions available.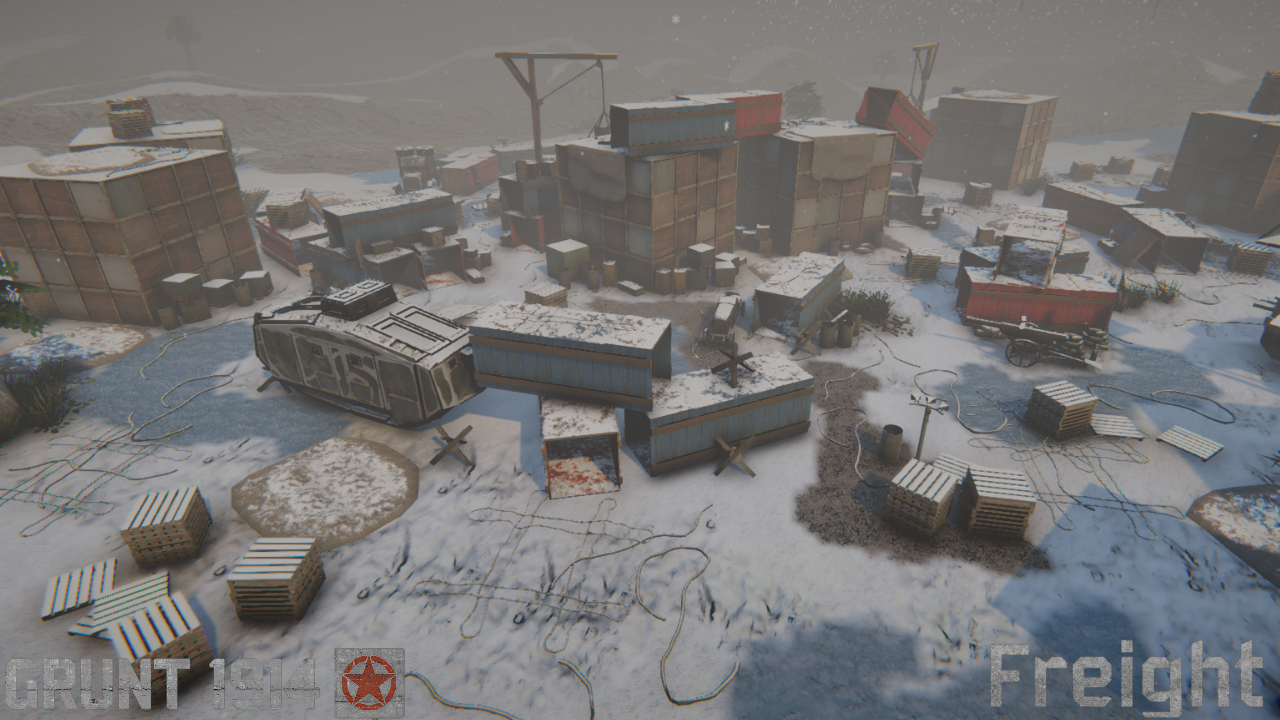 The map is due to change in the coming weeks based on player feedback.