We have some exciting stuff happening this week: Starting at 10 AM PST the game will be on sale for 25% off! We are also excited to announce that we are working with PCGamer and BundleStars to give out free copies of the game in each print edition of this month's PCGamer (UK)!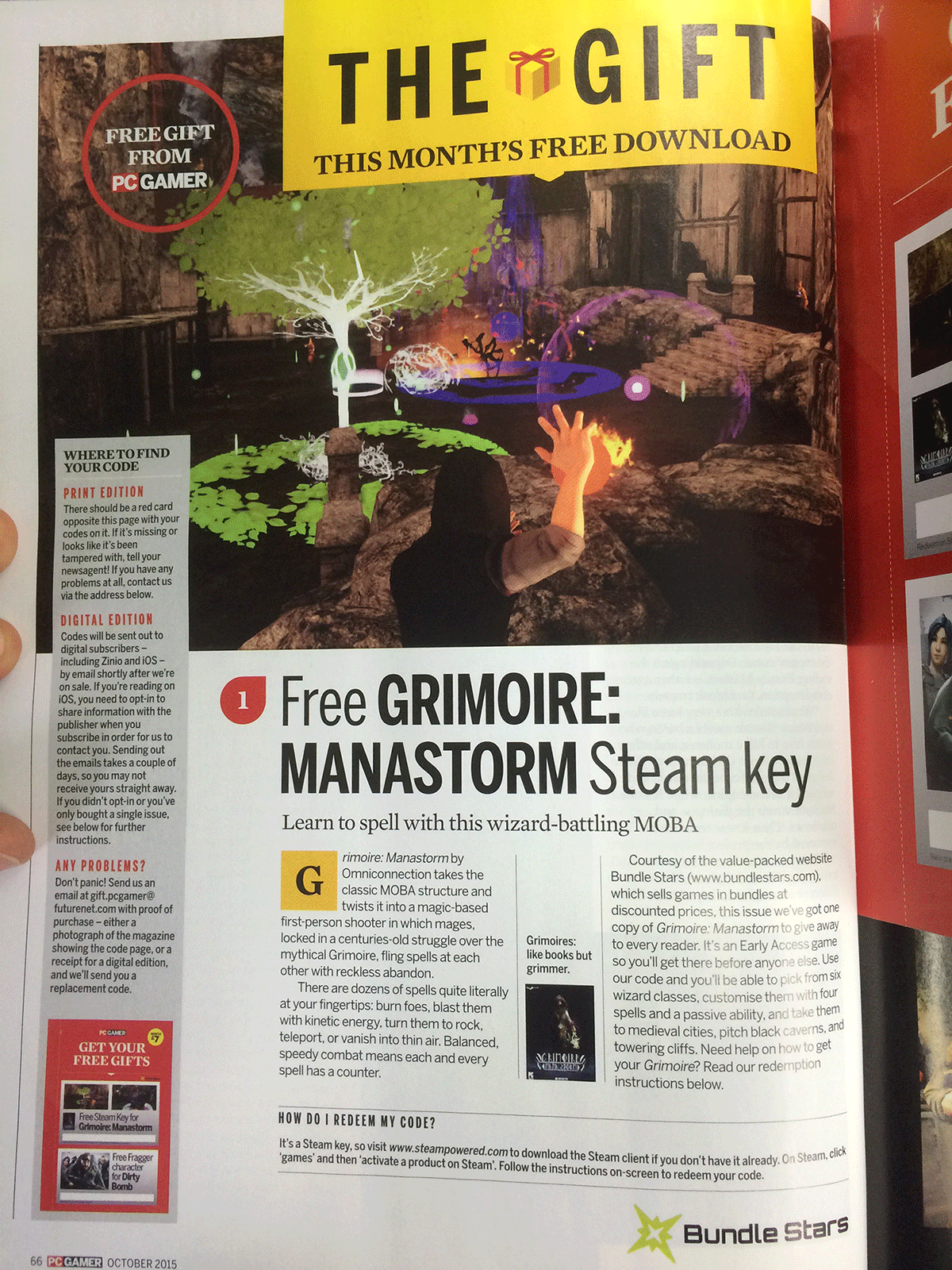 In addition to this I am very happy to announce that this weekend we released an update which includes a ingame tutorial (Found on the play menu), a new FFA map (Currently in blockout stage), a large amount of new SFX, and various bug fixes.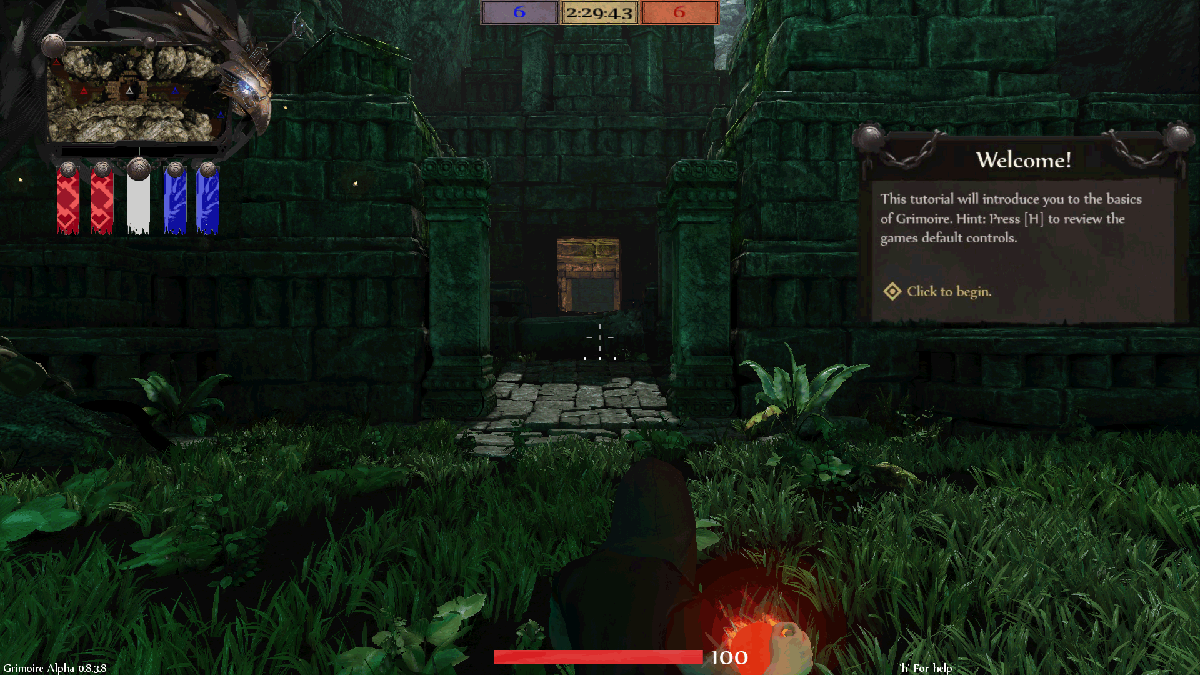 The ingame tutorial has been a long time coming but we now have a great way for new players to learn the basics of the game! If you haven't checked it out yet there has never been a better time to jump in and start throwing around some fireballs. Since this is a new feature please let us know if you come across any bugs and we will get them fixed asap!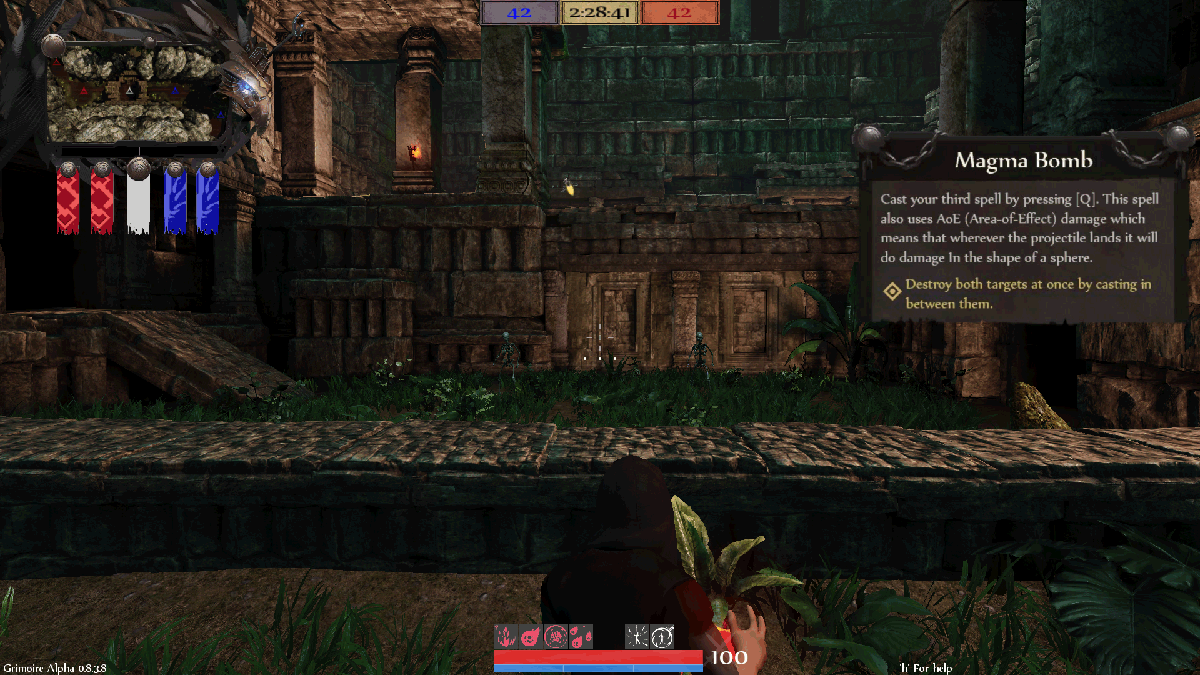 The tutorial has three basic categories: Movement, Combat, and Game modes. For now the only class available is Fire but we may expand it to others in the future. The movement section goes over all the basics you find in all multiplayer FPS games: Running, Jumping, etc. then it gets into the Grimoire specific movement mechanics that we think make the game so much fun: Movement spells (Teleport) and Manashift. After that you will get into the basics of combat (4 active spells and one passive) and then into the basics of our main game mode: Conquest!
We really hope you all enjoy it and hope that you keep checking back since we have a lot of other great stuff in the works!
-Brent