Hello everyone. It is I, Furok here.


I
n this
[What's new?]

I'm going to talk about our future plans, about the mod's history, it's approximate release date and about how often we'll post updates.
HISTORY
In October 4 2009 at the main russian Mount&Blade forum AndreusAs was create a thread called "Warhammer Fantasy Mod".
AndreusAs since 2009 has been one of our team members. In 2009 Warband was not released yet, so origionally he wanted to make a mod based on the first M&B engine. In December 1 2009 I was joined to this mod to help a bit with my modest skills in 3d and art.
First steps with painting in 2009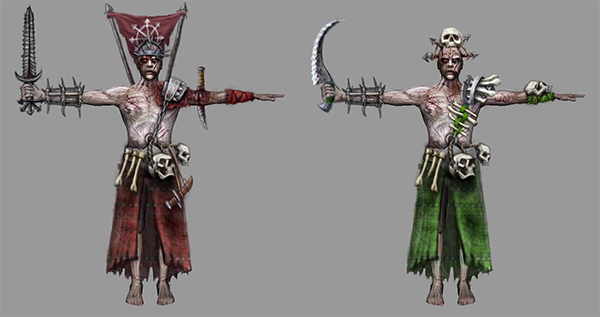 But I was too keen of mod to stop working on it when I had to. I didn't understand realities of modding and real amount of work that I had to do.
And my naivety is a great gift, because now I just can't stop making this, especially being so close to finish.

First marauder I made in 2009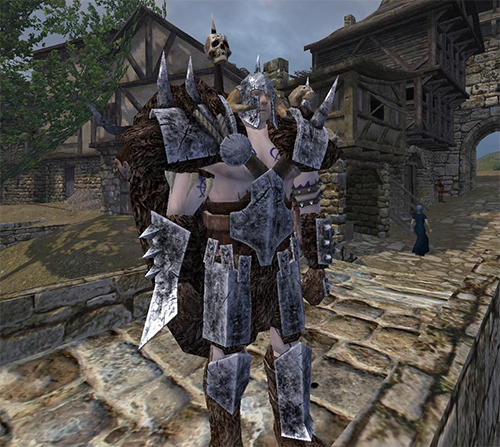 The only reason why we're not releasing all factions we've declared earlier - the amount of art, which I have to do by only myself.
It'll take years to finish. Thats why we only have Chaos, The Empire and Kislev.
If somebody with a large amount of skill to Modding would join us and help we'd be open to expand the faction list, so anyone with the amount of skill that matches what's already shown are welcome.
RELEASE DATE
We've finished all units we need to release the first version of Skirmish. And it won't take a lot of time for us to make flora, architecture and other maps-related stuff. So why TO BE DONE? Because we need a scripter. The only problem we've got now is the lack of scripter, whom we haven't been able to find for a long time. If you're that familliar with the M&B: Warband module system, we'd appreciate your help. Anyway we'd be glad to see any talented people in our team.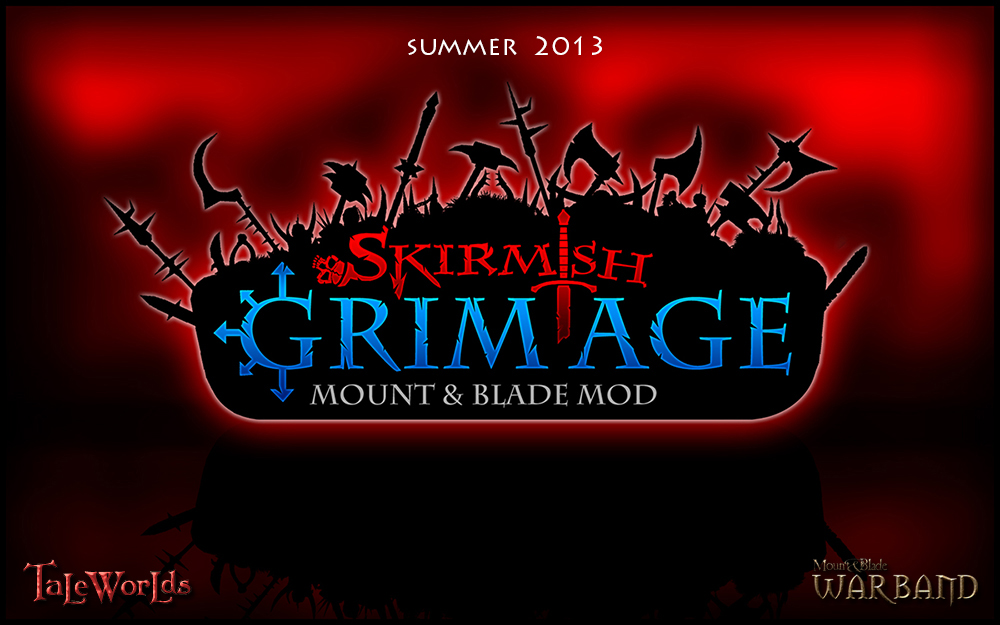 It means, that if we to find good srcipter during THIS month, we're able to release our mod at this summer.
BUT! It really doesn't depend of me. Thats why release date - TBD.
NEWS
I plan to post news every week, or maybe much more frequently, and thus gradually aqquaint the community with results of our work. Feel free to asking.