After two years of hard work and a lot of road blocks, Angry Hangar is excited to announce that Grid Masters is finally available on Steam Early Access! We'd like to thank everyone who has supported us along this journey of making our first game. We're really proud of the improvements we've made since we started this project, and with your help and continued feedback, we know that we can make Grid Masters the best game it can possibly be.
We'd also like to send out a huge thanks to everyone who came out and visited the Grid Masters booth at MomoCon this past weekend! We had a blast hearing your feedback and watching everyone compete in our Master of the Grid tournaments. Here are some pictures from the con, for those of you who missed it.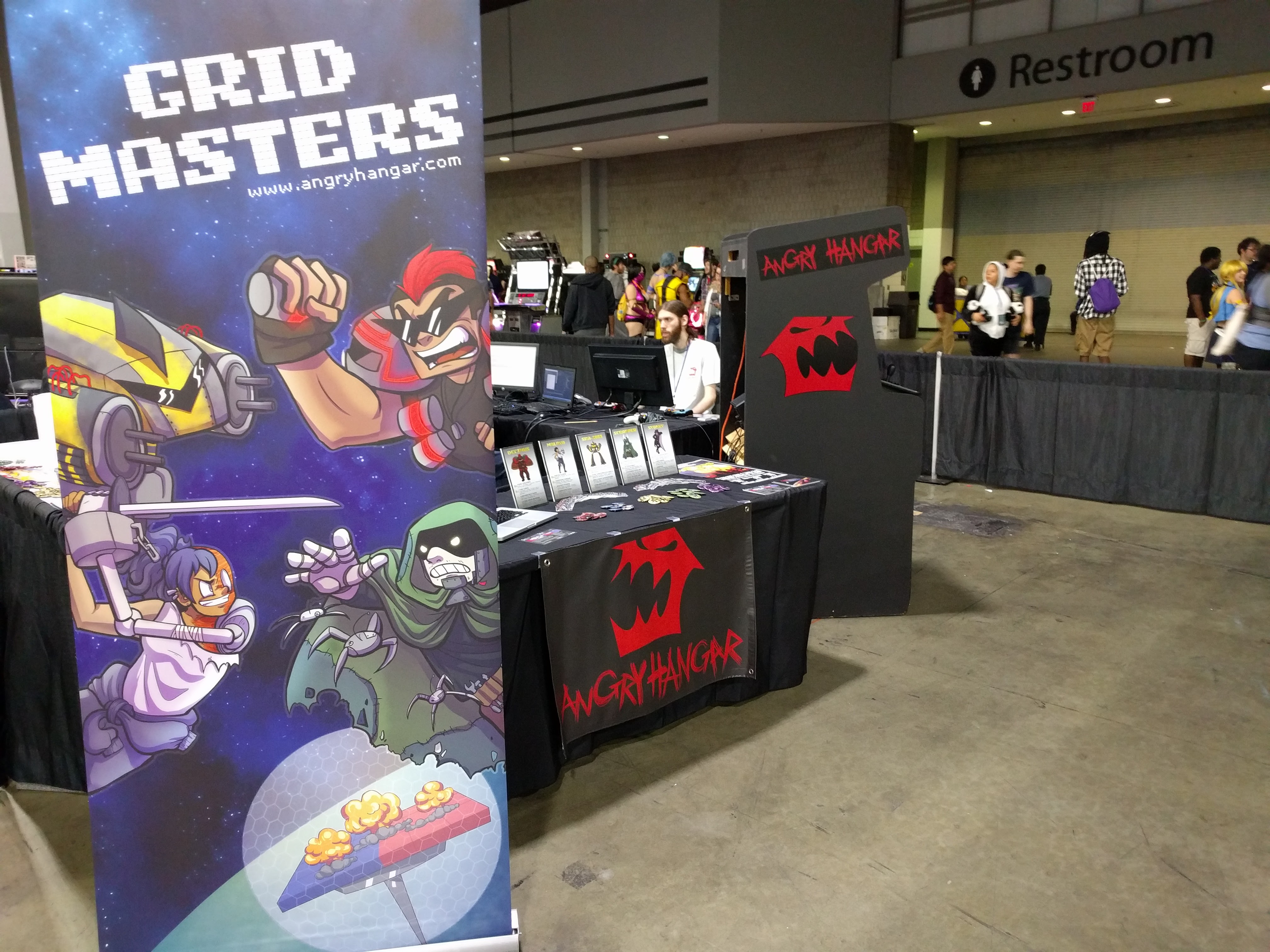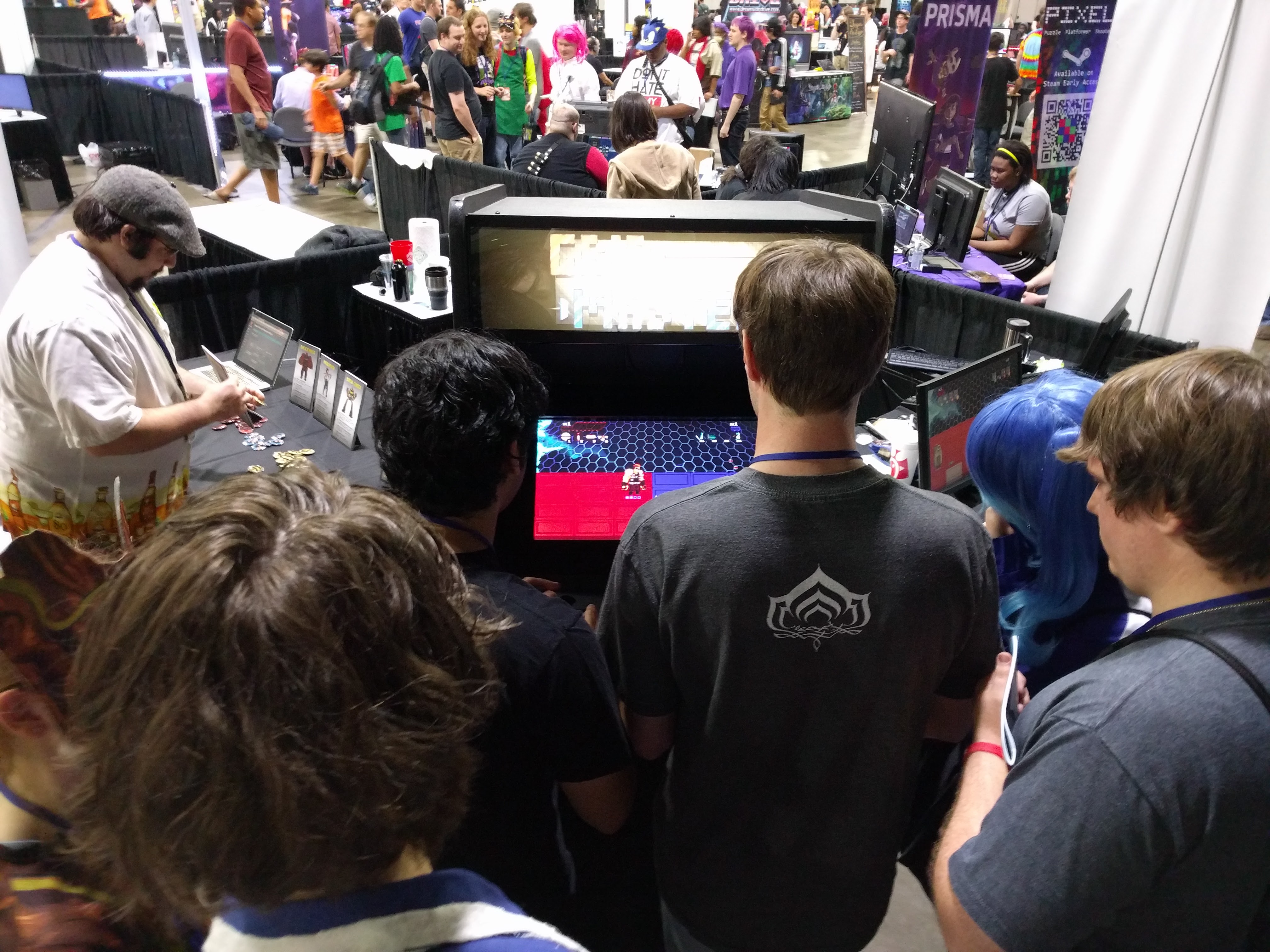 As you can see, we had a great time meeting everybody and hanging out with our fellow indie devs! If you missed out on the excitement of our tournaments, be sure to pick up the game this week on Steam!
Have fun and see you on the Grid!