With the support of an amazing community Ember Guards reached top 10 on a 6th day of a Greenlight campaign and it has been Greenlit two days after.
We received 4,240 positive votes and lots of good comments and feedback. It encourages us to work hard on the Steam version and do our best.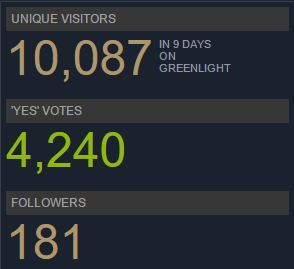 It will take us some time to develop this version since we want it to be polished and fun. For more details about its features you can visit our greenlight page: Ember Guards Greenlight
On behalf of HitRock company we would like to say thank you all out there for supporting and being with us!