Greedy Guns coming Kickstarter soon!
Yes! It's is true! Greedy Guns is coming to Kickstarter on May 31st!
Before anything else feel free to go straight to Greedy Guns site and help ups spread the word

We've been working on Greedy Guns for quite a while now. Two and a half years give or take. It's come a long way from the early days, but we'll leave the before and after pics for another day.
A lot of love and sweat has been poured into this project, and the release date is going to be announced when the Kickstarter launches – maybe sooner, but let's keep this at one announcement per day

But why kickstarter you ask? Awnser after this super cool picture I spent ages making.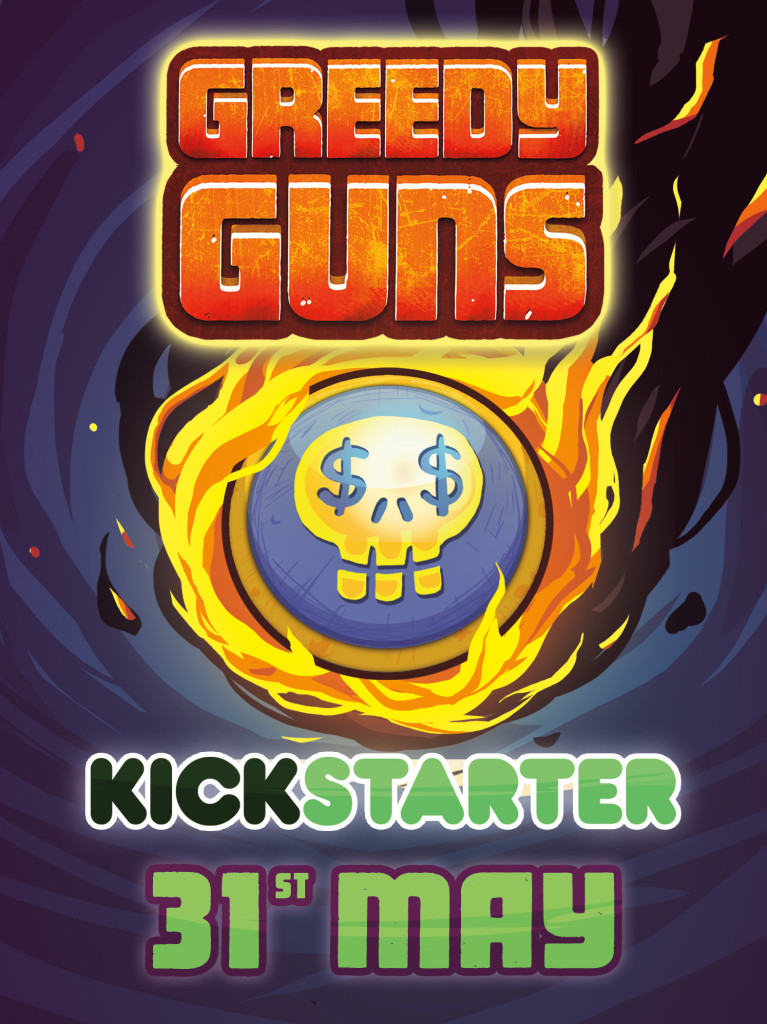 Tio Atum has been developing Greedy Guns for the two and a half years supported by contract work. We are bringing our game to Kickstarter so we can focus solely on this project and let go of all contract work. Also we want to get the community involved in the creation of the game.
Growing and testing a cool, coherent and challenging metroidvania takes a lot, I mean a lot of testing, and opening up the betas to a community of backers can give us a tremendous help. We waited until we had what we know is a solid demo to show what backers will get when the game is out. We'll offer really cool rewards to backers that we can't wait to share.
Can I download a demo?
There was a demo available at one time, an open beta that helped us gather a lot of feedback! We are proud to announce we will make available a new version of the demo, with unlocked powers and new weapons right when Kickstarter hits!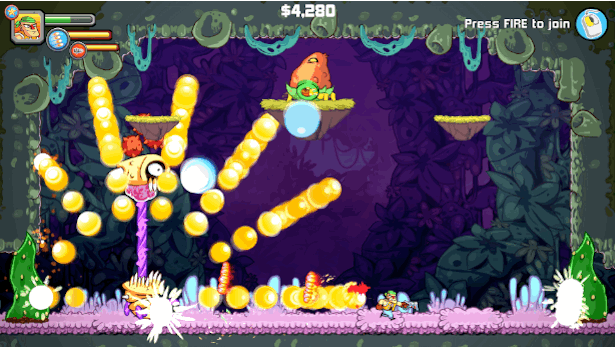 So you'll get to do a bit of this
So more weapons, more levels, more enemies, more locations, all of this in the new demo. We'll share the link to it in due time, but for now would help us spread the word about our kickstarter!
Help us spread the word!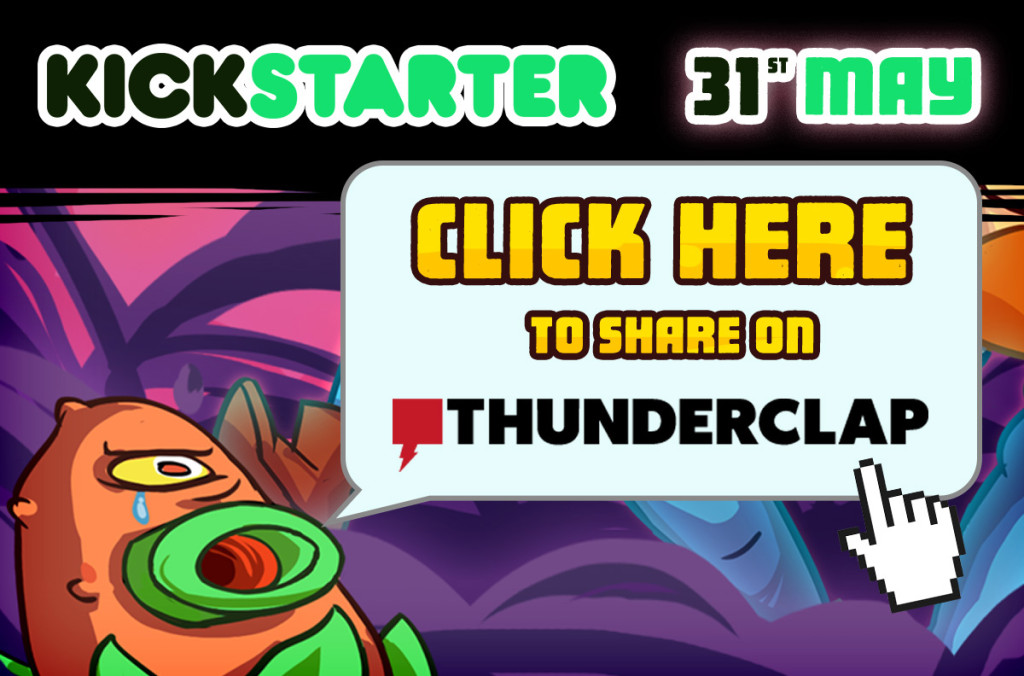 I said it once but i'll say it twice

We've set up a Thunderclap Campaign so you can help us spread the word about Greedy Guns kickstarter. If you haven't used Thunderclap what it does is send out a message via your social media on day 1 of our Kicksarter. This will help us get to as many backers as possible, and make this dream come true! So go on! Click it!

Cheers!! :)