WE ARE FUNDED!!!
This has been intense in the last few days! Greedy Guns got funded by all of you!!! THANK YOU ALL SO MUCH!!! :D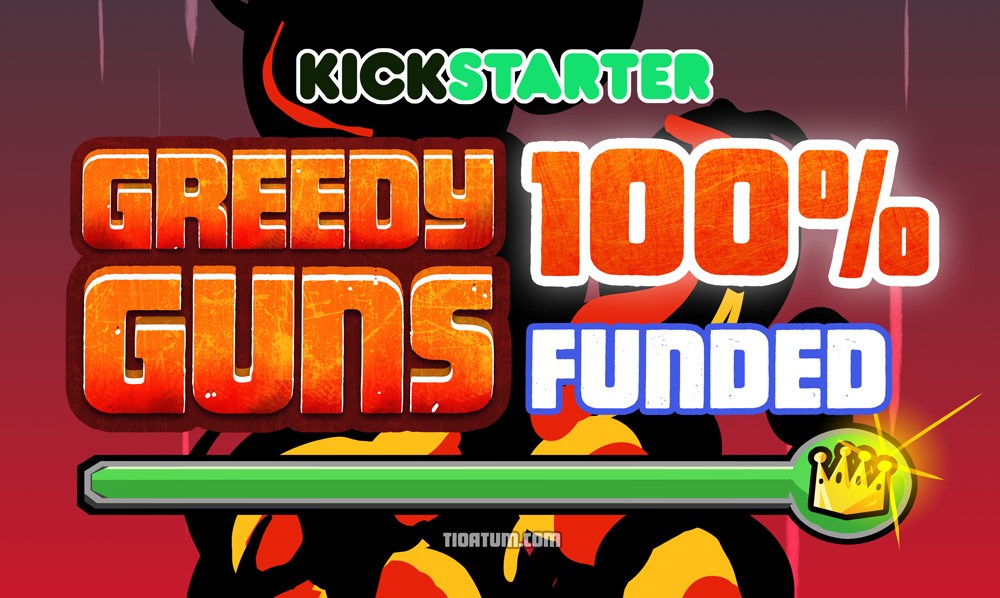 But this isn't over yet!! We will announce some cool stretch goals quickly! Because we still have 60 hours to go!! Stay tuned!! :D
You can get more copies of Greedy Guns without changing your reward level!!
Get more copies of Greedy Guns! For you lover, for your brothers and sisters, for your best friends, for anyone!! You just need to add £10 per extra copy! You don't need to change the reward level!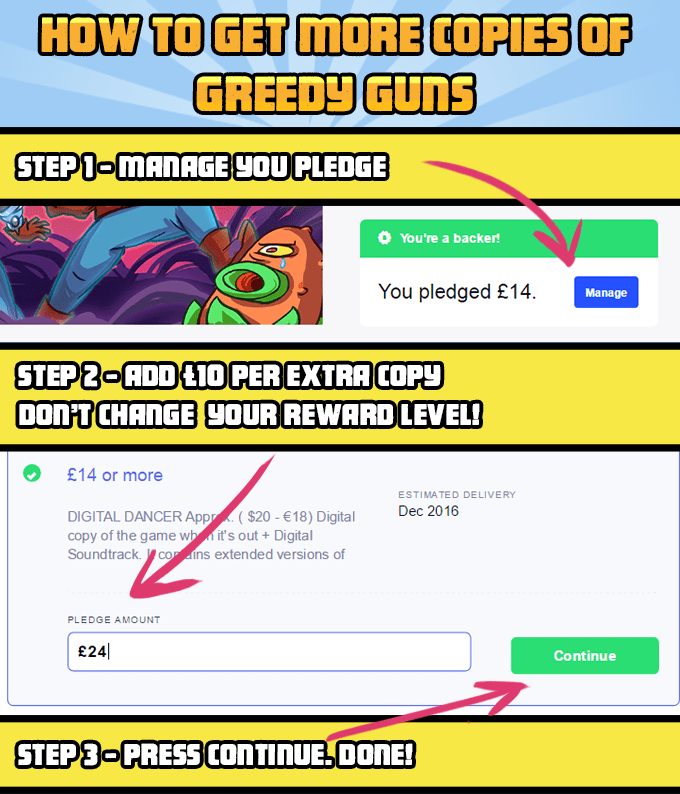 Remember!! This isn't over!! We can go further!!