Greedy Guns at E3?
Yes! Thanks to our great friends at Itch.io Greedy Guns is going to be represented at E3! Itch.io is taking over the Devolver and xSplit stage everyday to bring you 6 awesome gems of indie gaming. For the full lineup click here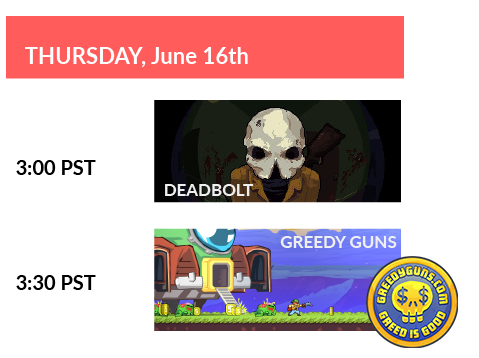 So if you are at E3 and love Greedy Guns be THERE! Cheer Greedy Guns for us!
But I'm not going to E3
We got your back! If you are like us and are stuck at home during E3 you can still see Greedy Guns live from E3! Just follow Xsplit and Devolver's Twitch channels and shout out your love for metroidvania madness!
What about our Kickstarter?
It's going strong at 73% and 18 days to go! We still need you help to share Greedy Guns so we can smash that goal and go straight into insane stretchgoals! Oh, and if you haven't seen it or pledge yet go click this LINK now ;)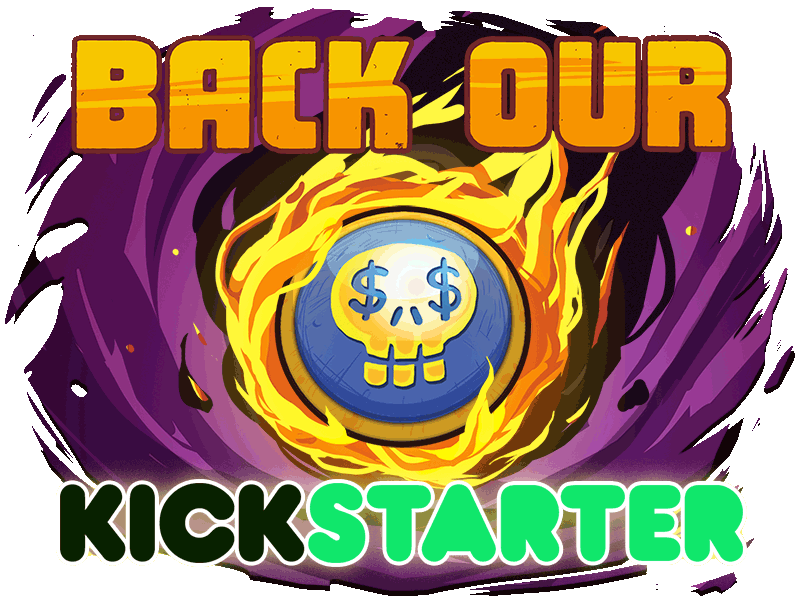 Check out our friends and their amazing web series!

If you love Greedy Guns you need to check out these epic adventurers of animation! They are making an animated web series which everyone should check out. 6 new episodes in the Fall, and an on going interactive series. We love it!
You can subscribe to their YouTube Channel, Sun Creature Studio, here: Youtube.com
And support them by becoming their Patron here: Patreon.com
That's it or today! Leave a comment, ask us stuff, let's us know what you want next from Greedy Guns!