Hey, Mac users! Now you can try to solve this hard puzzles.
The game requires MacOSX 10.6+ (may will work on earlier versions, but it's not supported).
How to install:
- Download standalone ZIP archive.
- Unzip gp_XXXX_mac_vX.X.zip.
- Move GreatPermutator_XXXX.app file into your Applications folder.
- Enjoy!
---
Now I'm working on level editor. The work in progress screens: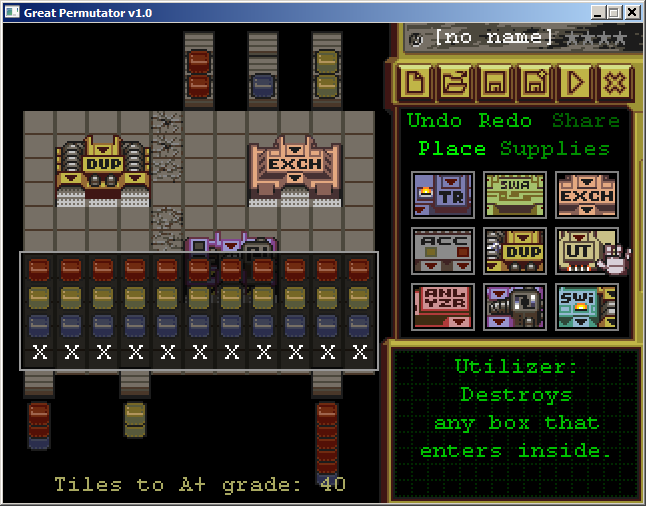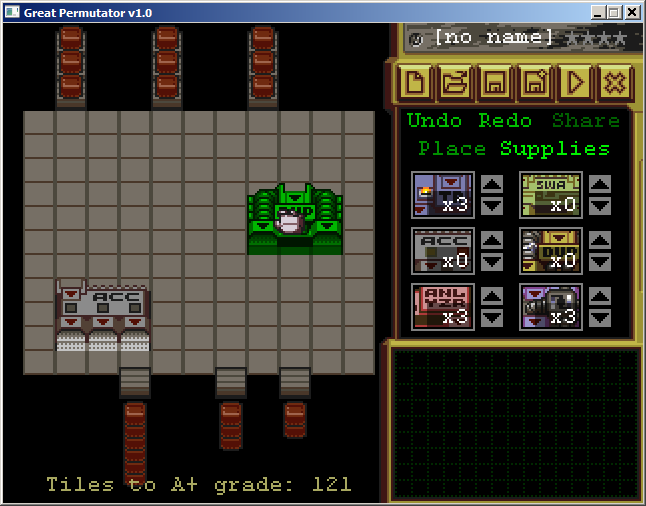 It's almost finished. I think the update will be in week or two. Don't miss it!