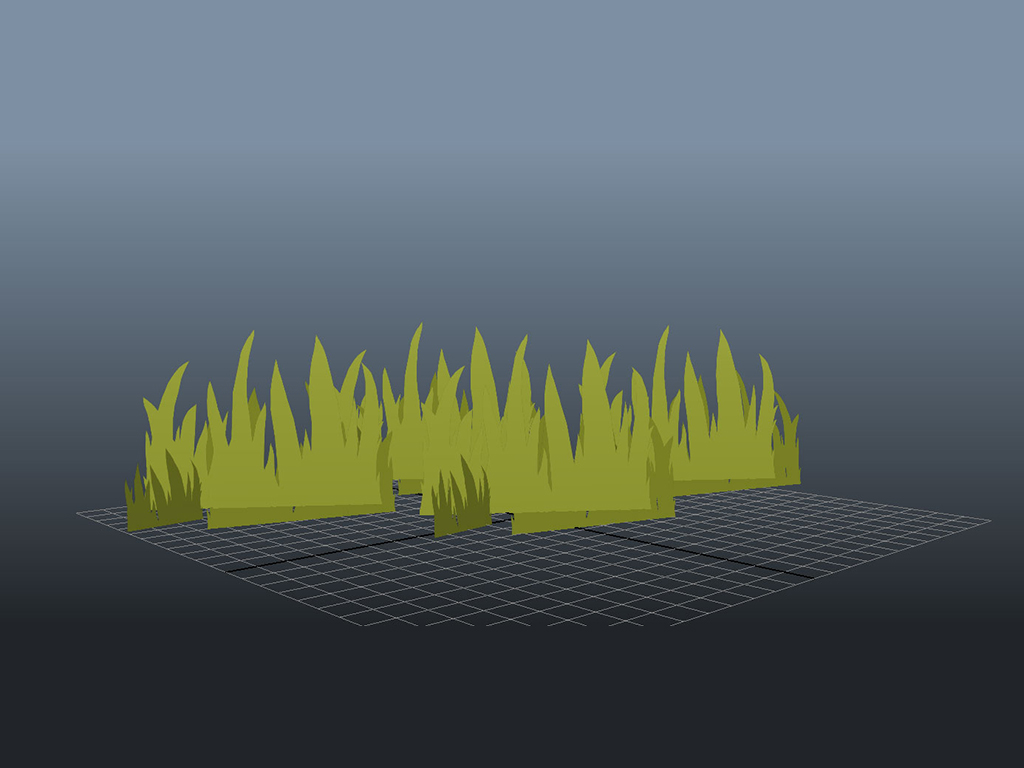 Added the grass model to the game today. This is a temporary texture so before you go saying "it doesnt look like real grass" keep in mind this is only a temporary texture that you are seeing.
This grass will be placed across the world where there is a grass type of blocks. It will automatically generate over time as the grass block remains in place. We plan to have as many of these load as possible without having a serious fps hit. Ideally, with our current system this should not be a problem but again further testing must be done when we have several players interacting with the realm as well.
For those of you who are wondering if this grass will be animated, we have it currently moving with the wind. This is simulated and not really effected by the wind that is in the game ( although with enough time that could change ).