Grass Max is car multiplayer death match game. You can drive old rusty car and - now it will be different - you have to collect grass. Like landmower. Opponents can steal your grass by crashing you or pushing you outside of map.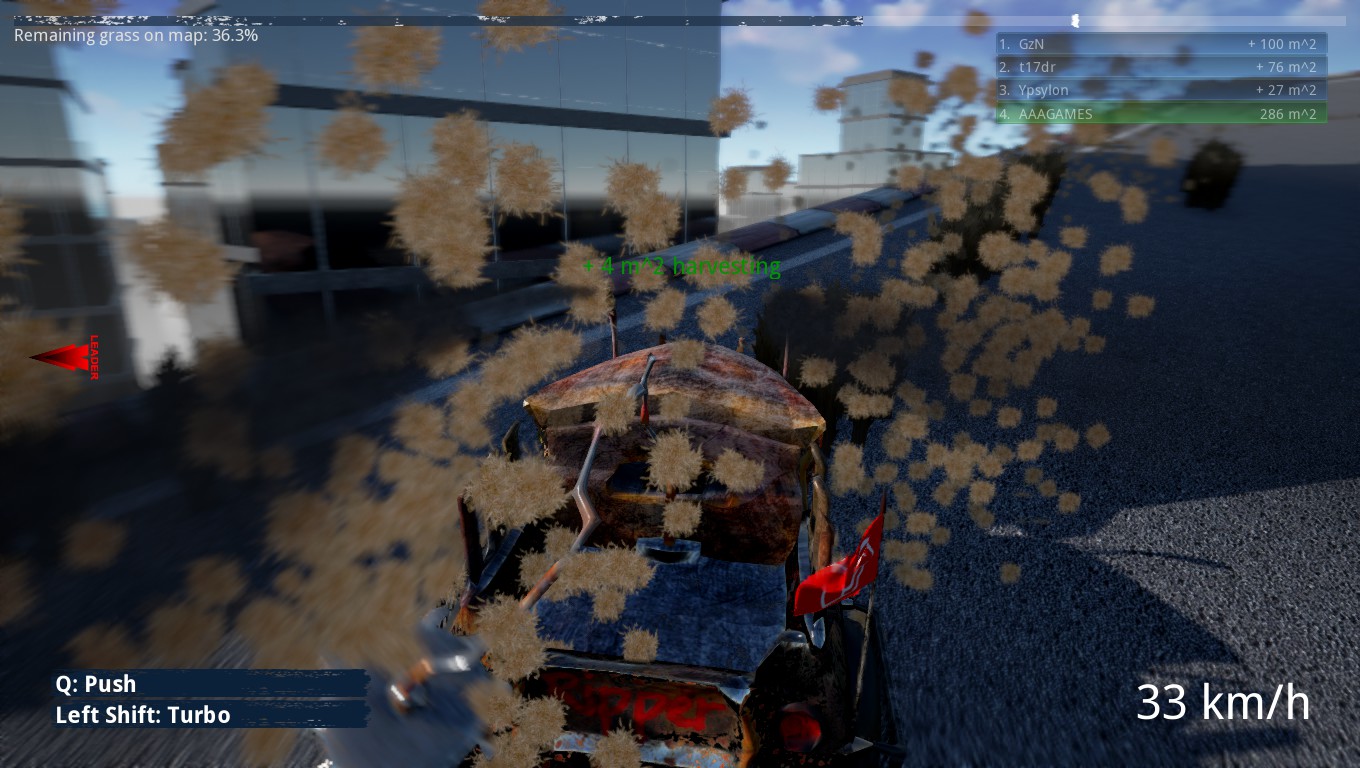 Weapons
First weapon is your car.
Second weapon is "push" ability and you can push other cars away..
And third weapon is "turbo" ability which can make your car faster for little time.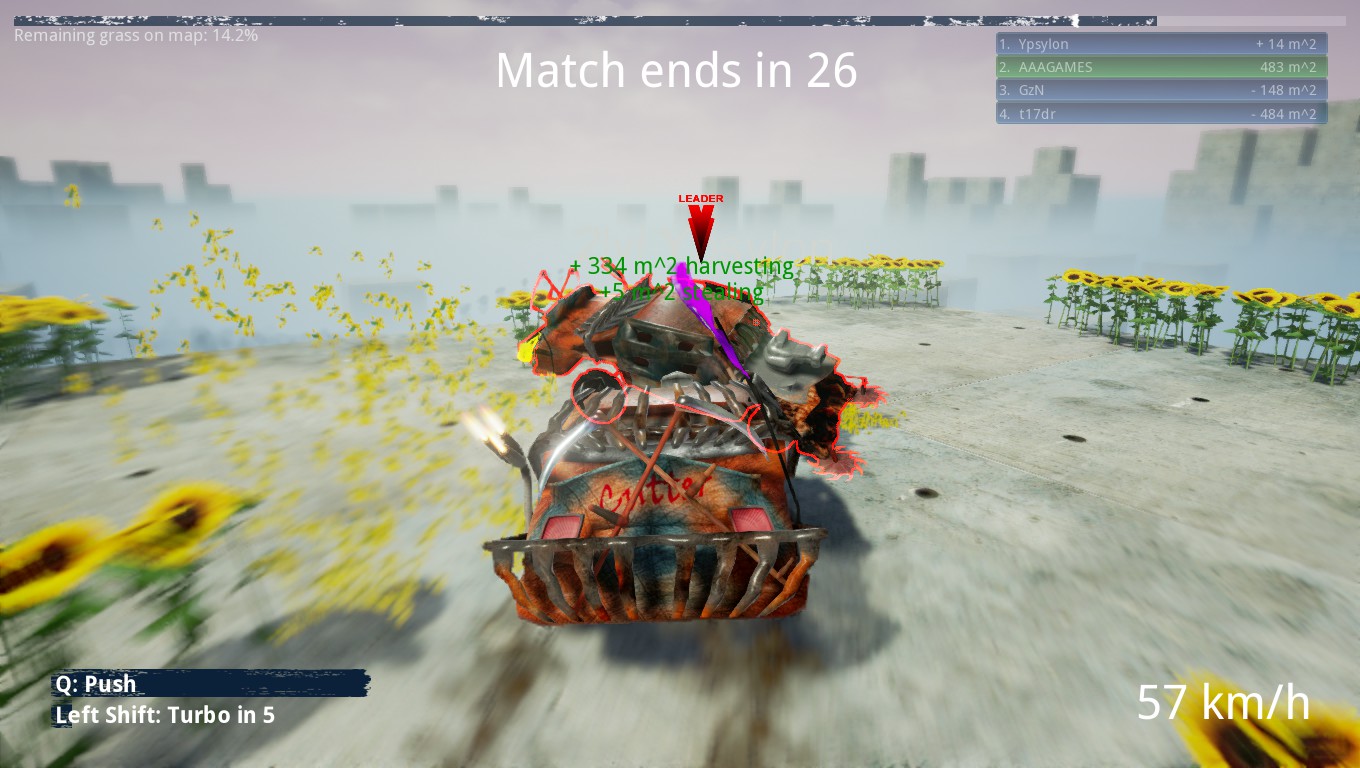 Stealing
Stealing is realy important mechanic in this game. You can steal grass from leader by hitting him with your car, or you can steal from any player you push out of map (or force him to reset by any other means). Basically its good strategy to keep an eye for a leader (It's car is marked with outline and big red arrow) and try to steal as much grass from him as possible while also trying to cut more grass from ground.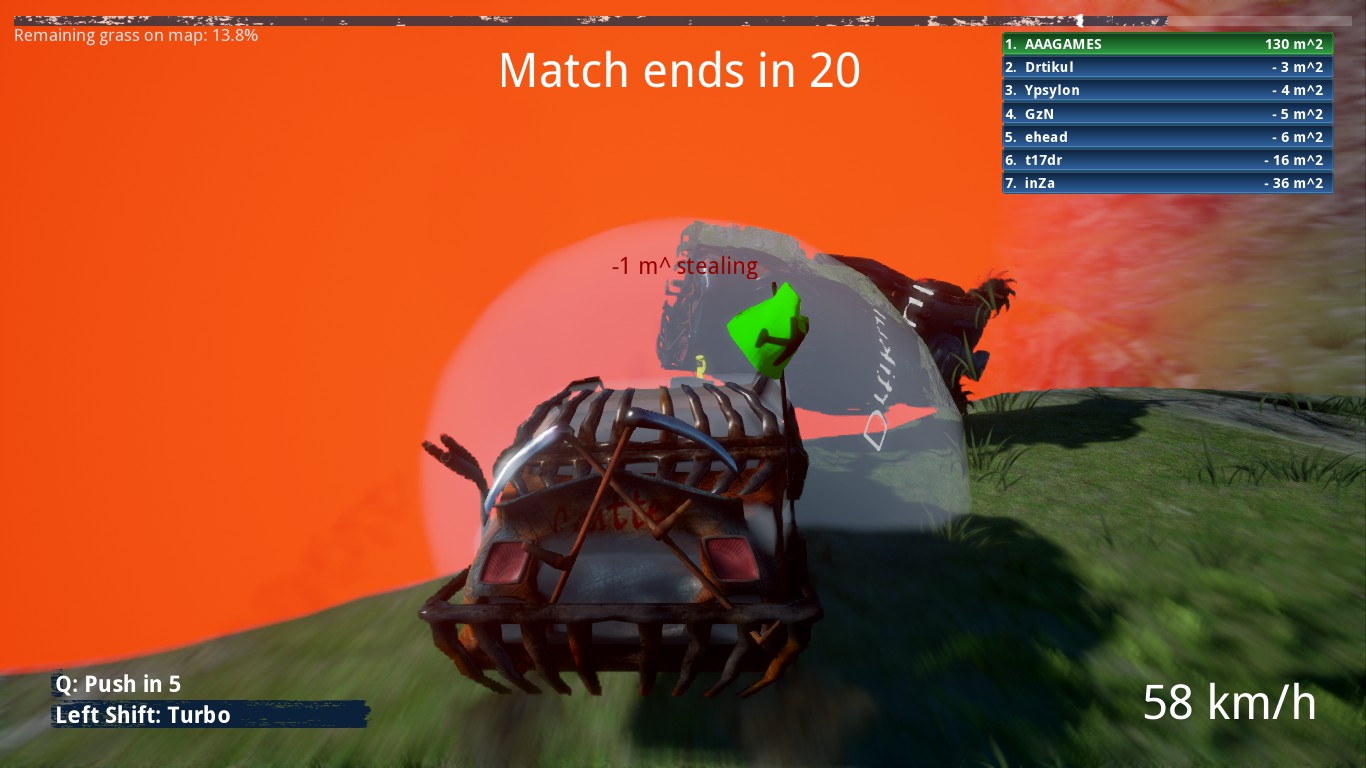 Playing as leader
If you are leading player you are in difficult position since all other players want to chase you and steal your precious grass. You need to ride quickly and you need to move unpredictably to avoid your opponents.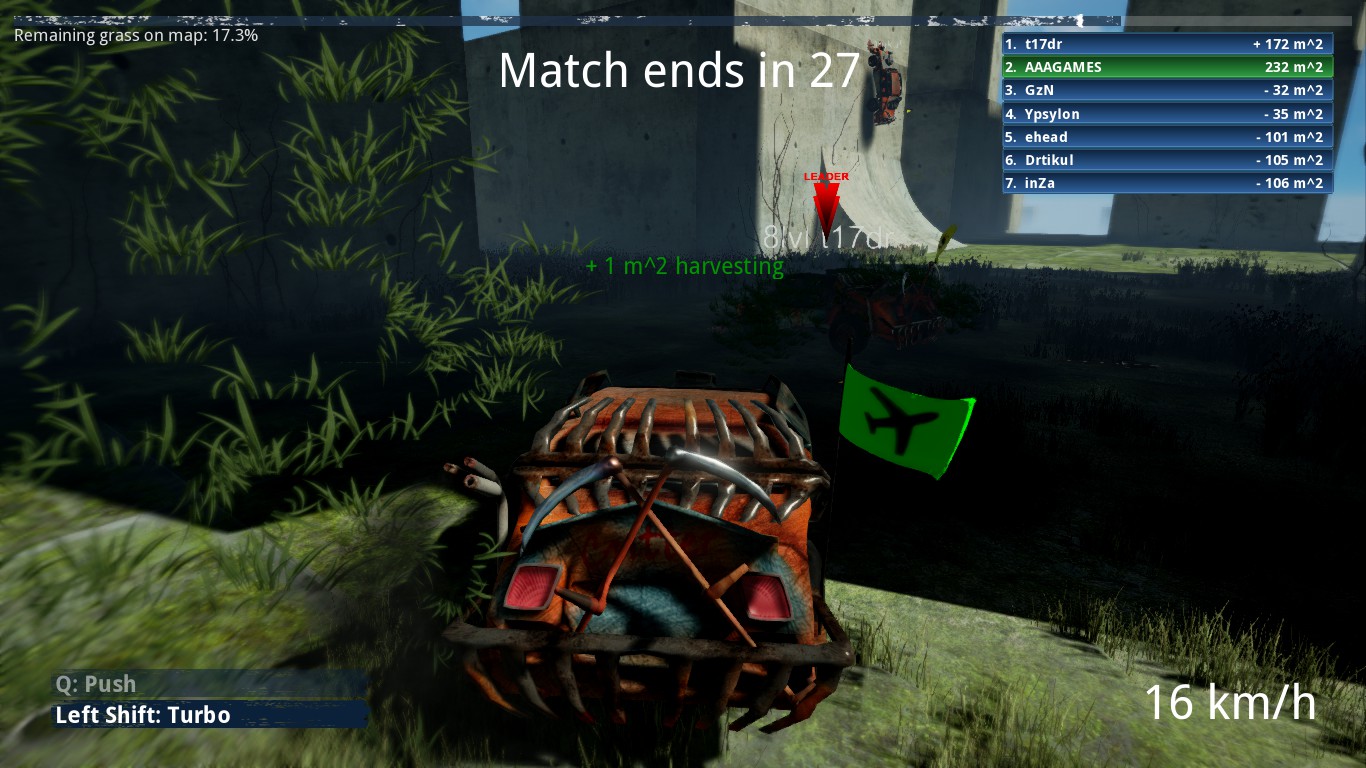 Music
And amazing metal music suits in rusty, old, dirty and smelly cars perfectly.
Store page: Store.steampowered.com