Welcome back to our weekly devlog!
Limited Early Access for Discord Members
We just put out a new build on steam which includes loads of new features including a brand new siege engine model AND a new map based in Wales. You can get access by requesting a key on our discord server. If you don't have time to play right now go ahead and wishlist the game on our steam store page so you will get reminded before launch.
Game Launch Date and Price
The game will now launch later this year with finished multiplayer as well as the East Conwy map finished. In addition, we will also be sure to localise to a few popular languages and port to mac and linux. We are also glad to announce that the game will now be releasing as free although you will still be able to support the development by buying extra maps as we design them for the game.
Compass and Minimap
In the new build we added a compass that will make it a lot easier for new players to find the enemies which only chase you when you get within a certain radius.

The mini map may end up looking something like the below aerial photo with different colour markers for players and enemies.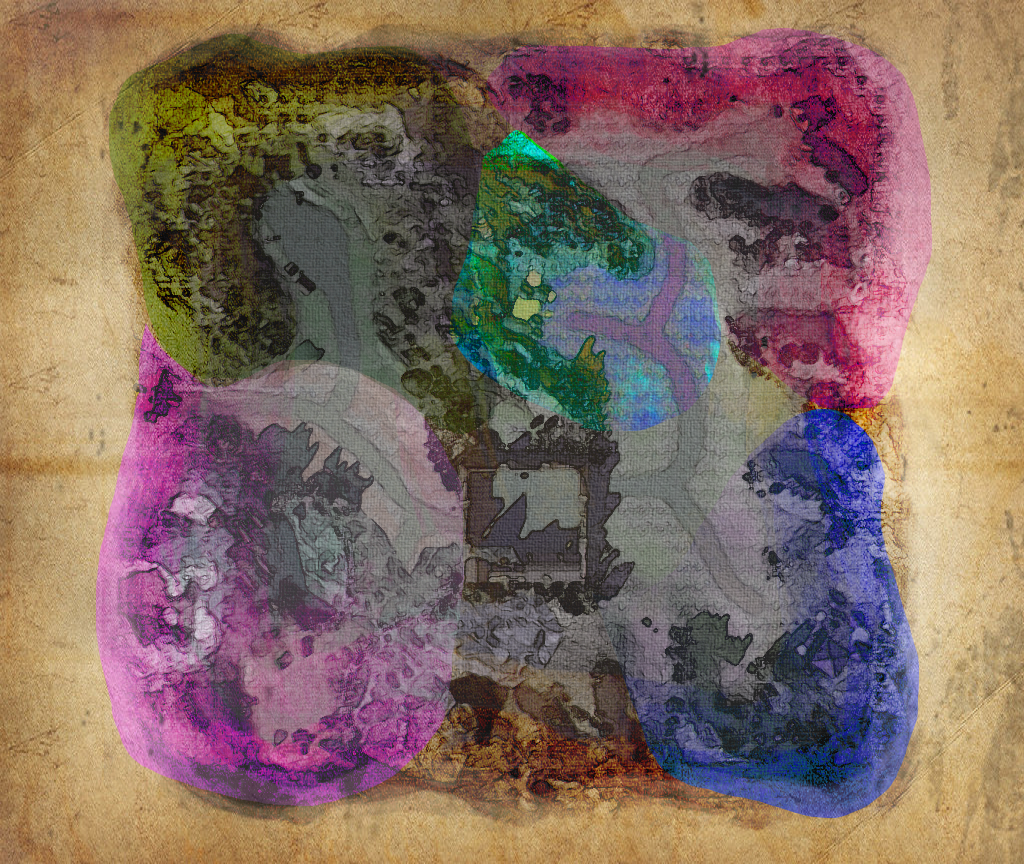 Graphics Settings
If you were worried you wouldn't be able to run Battle Siege Royale we've added several graphics settings to allow as many players as possible to enjoy the game. There is now low, medium, high and for those with extra beefy machines, EPIC settings. Below you can see the difference between highest and lowest settings.

Lowest Settings: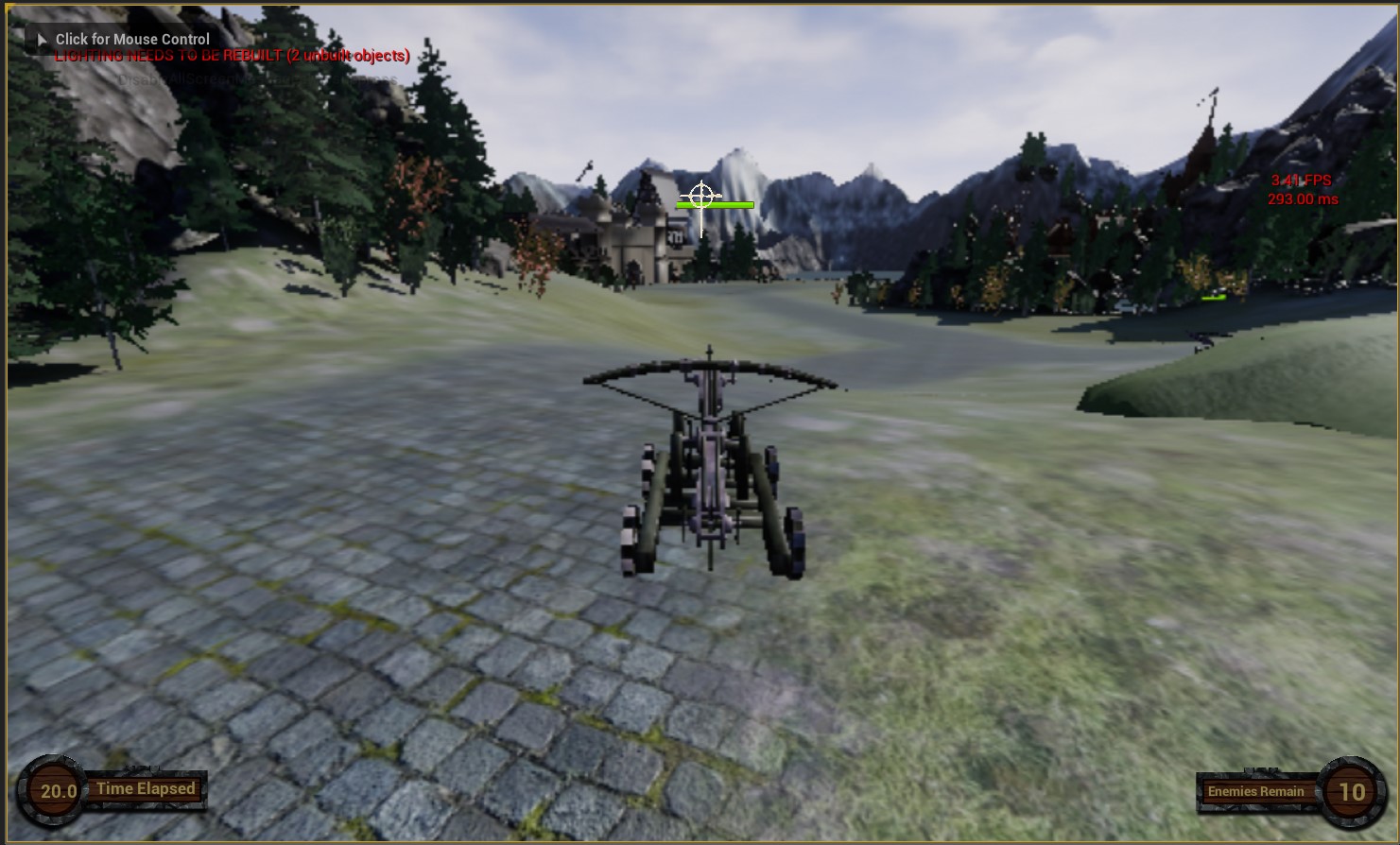 EPIC Settings: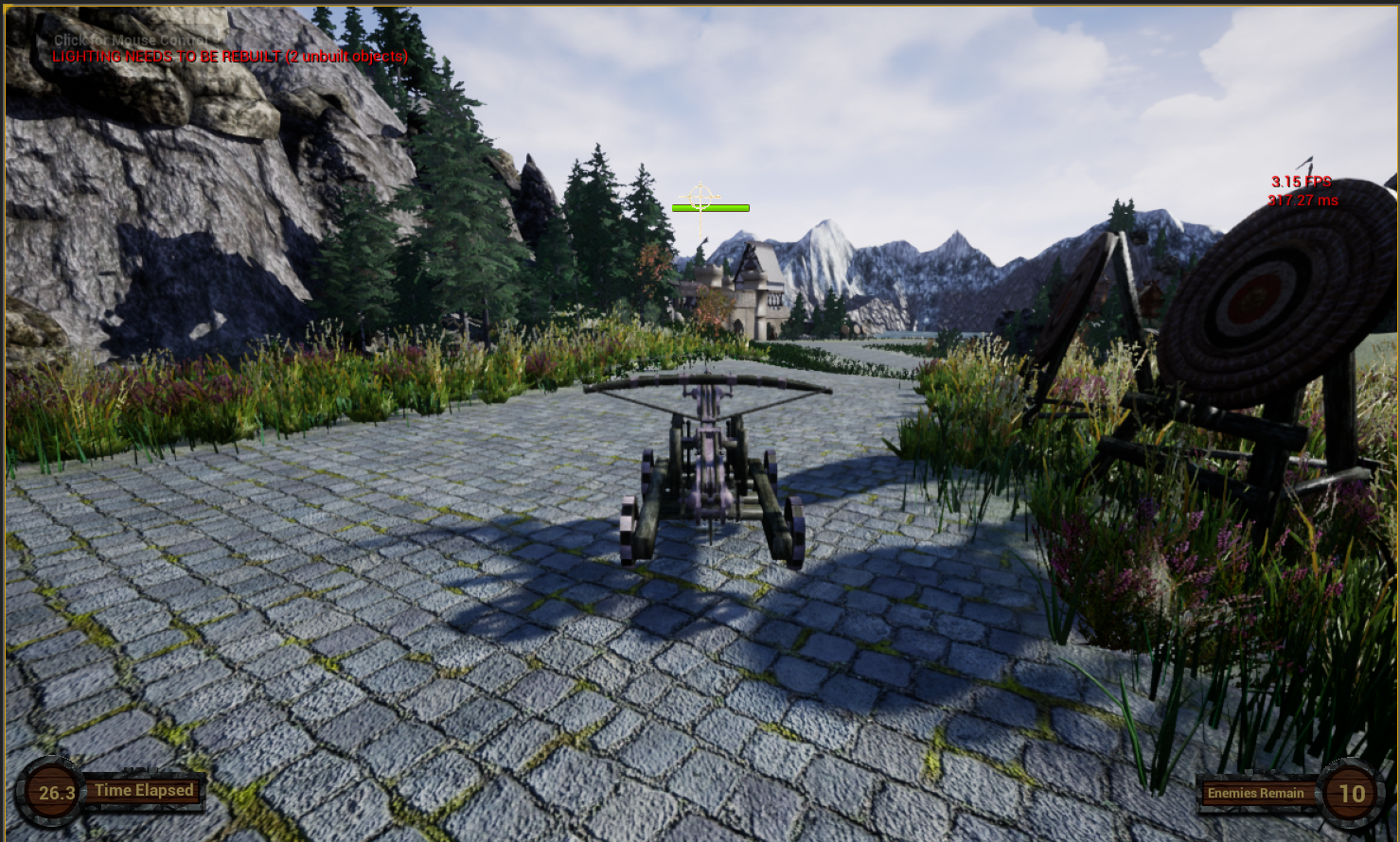 Added Death Screens
Previously it wasn't too clear that you had died in the game and there was just a spectator mode with no feedback. To remedy this we've gone ahead and added some fancy looking death screens just to be clear that you have.. you know.. died.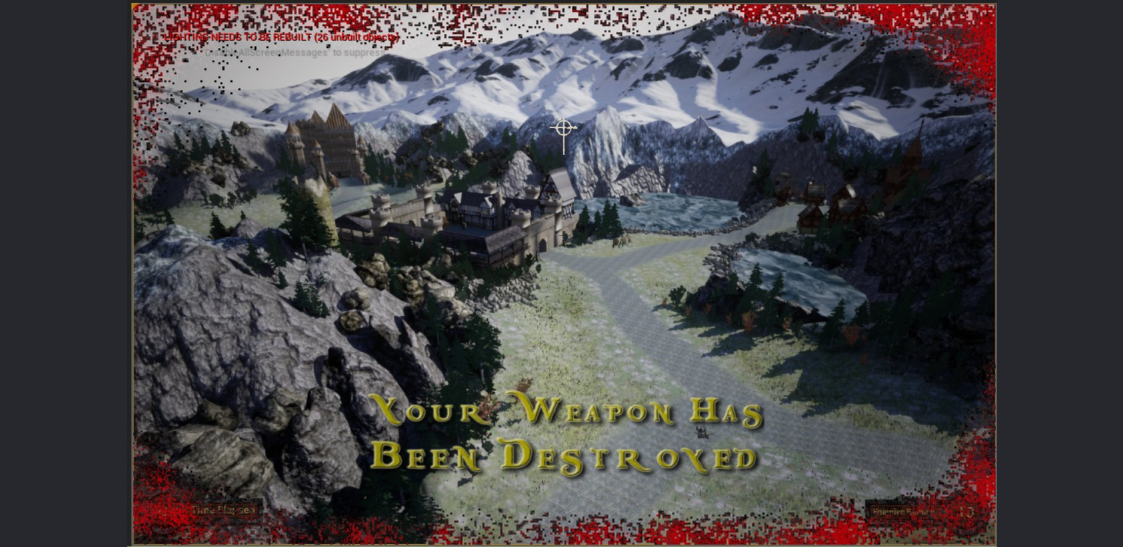 Added new map
While the base map is kind of a hodgepodge with no specific historical date the new map is has an actual historical location with backstory. The new map which you can test out in the latest build is based in East Conwy, Wales.
The title is "The Reclaiming of East Conwy" and is a campaign based around the Welsh independence of the 1250s to 1280s.
But don't worry the original map won't be going anywhere! It will now be the main tutorial map for the game to help introduce new players to the ways of the siege. However, more than anything, I was using the map to test the programming before we got serious about making real historical battles.
Sign Posts
The new map will be pretty massive so on top of the compass and mini map you will see some more traditional methods of navigation in open world games. We are dotting several sign posts around the map to make sure players never feel lost in this big world.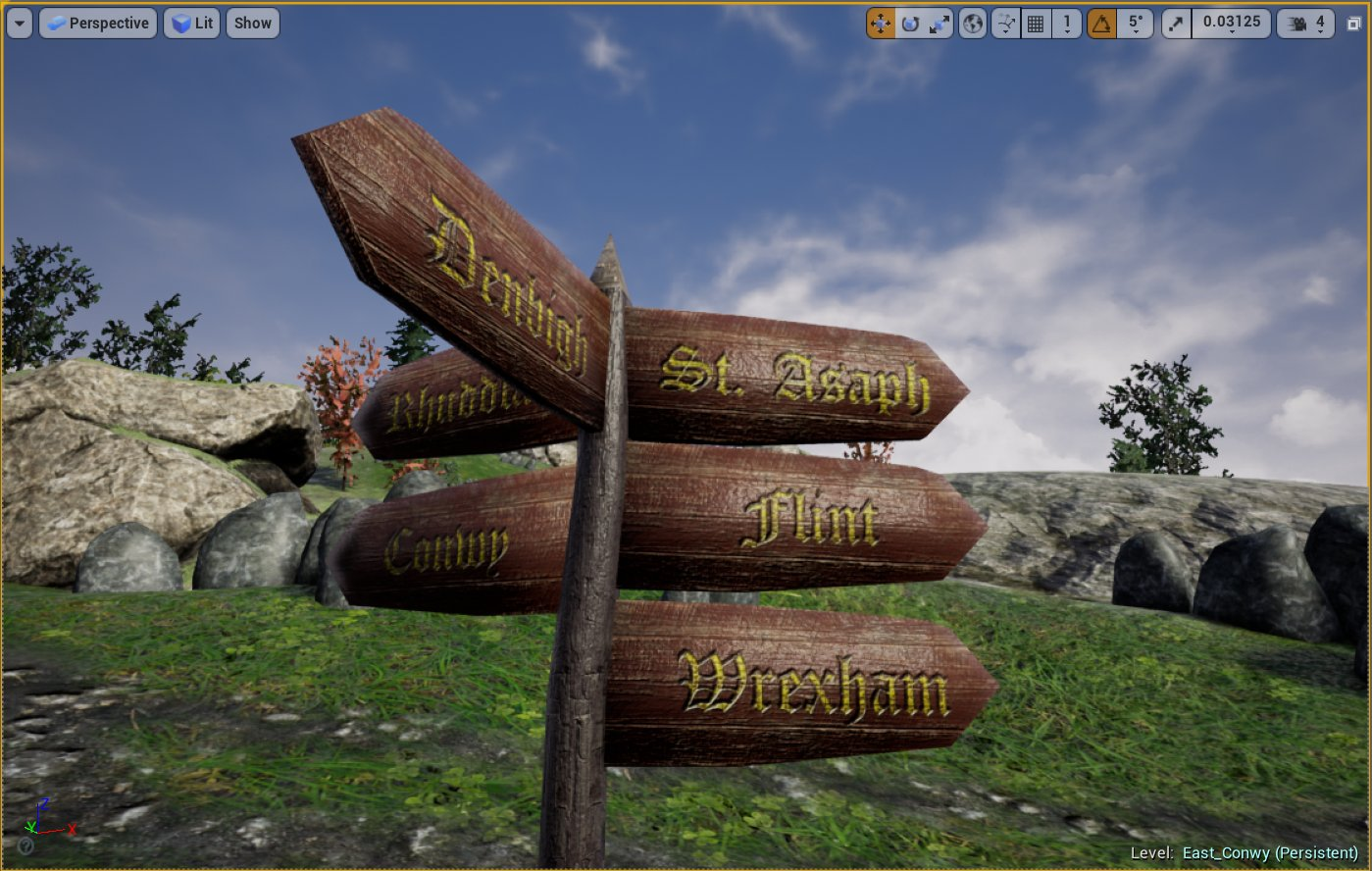 New Conwy Church Model
Finally, you can see in the below images we've added a new church including it's very own graveyard. In case you're the kind of siege engine that requires solemn moments of reflection – we've got you. St. Asaph Cathedral as it is called is a heal zone but is still destructible if you are feeling particularly brutal.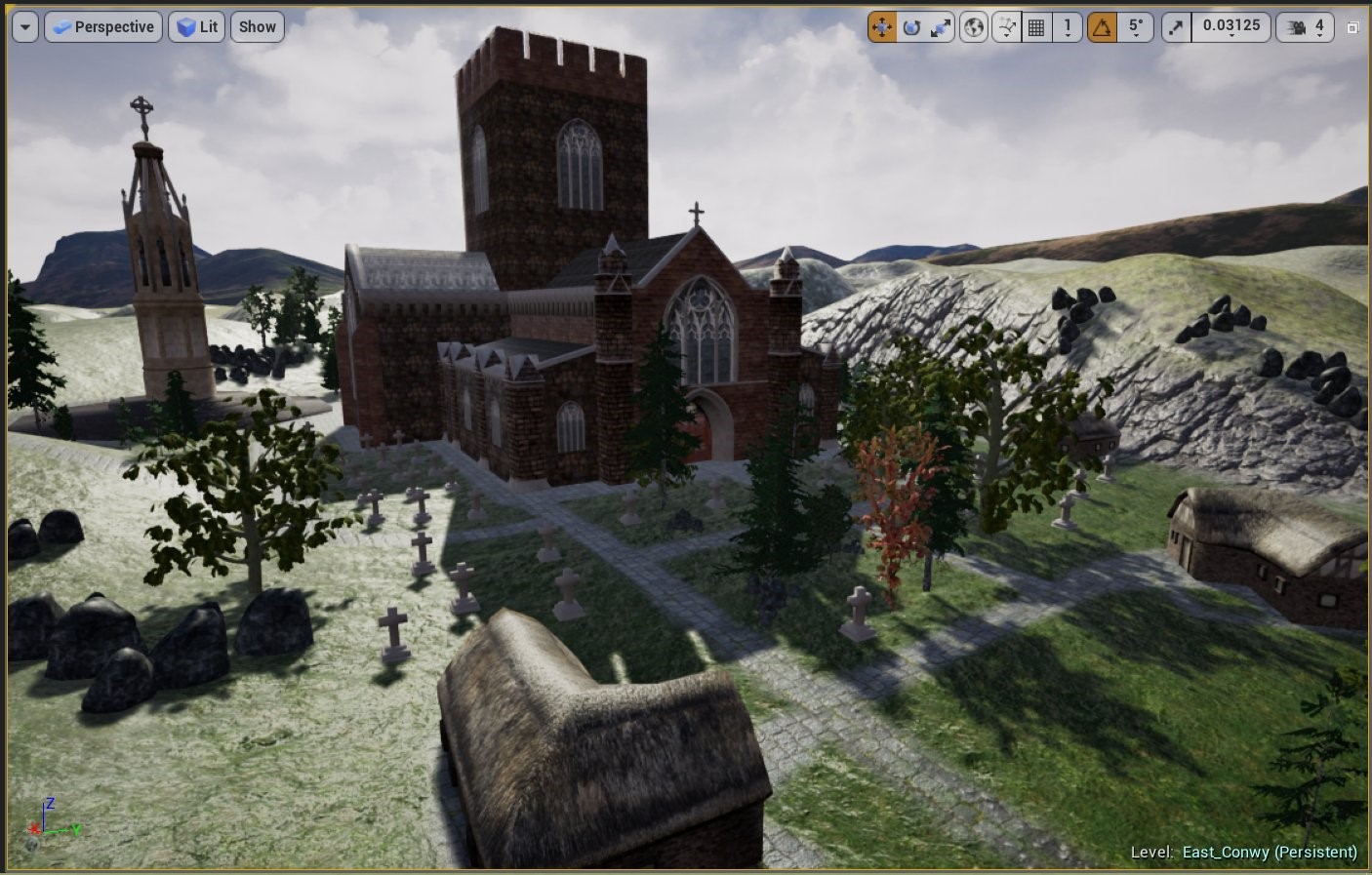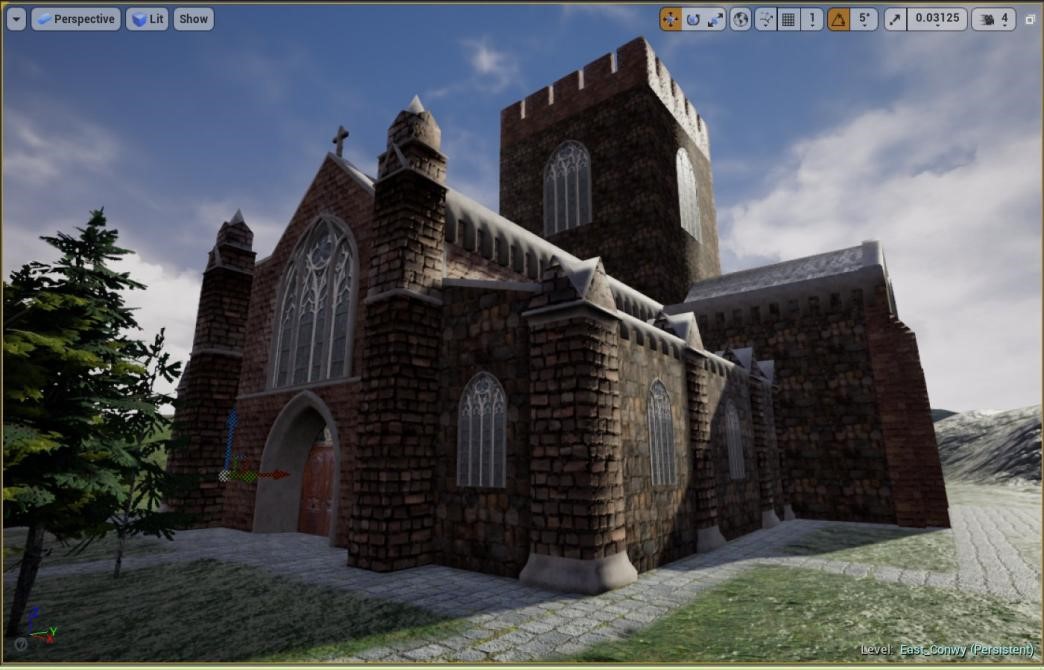 Thank you for checking out this week's dev log and we'll see you next week.