We spent a lot of time discussing with our few players, and decided to seriously tackle the problem reported by every single one of them: the visual appearance . AcriD used to be far from visually appealing (to say the least). After discussions, we decided to set the game in a medieval universe, in which combats take place between powerful mages in nice looking arenas.
We are currently updating all the assets to reflect that decision, but the lack of artist makes that process relatively slow. Until now, we managed to gather a lot of textures for the maps, and just finished one: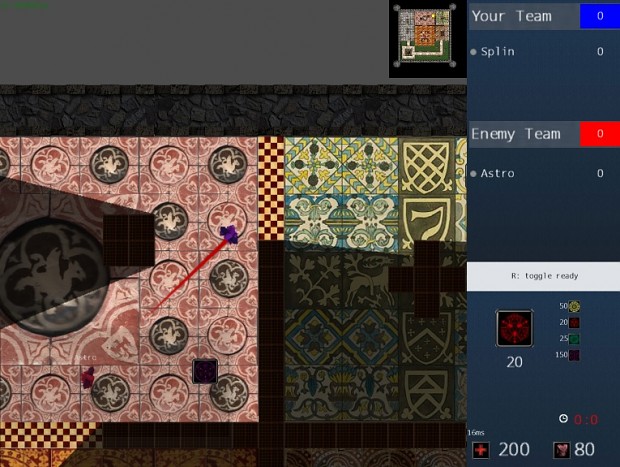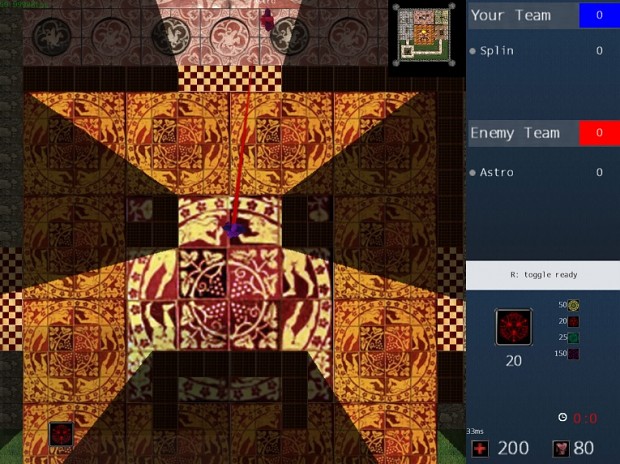 We also added a few features on the client side. We now have an in game chat. We also added a mini-map for the team deathmatch mode, and finally implemented a server browser in order to allow players to choose the server they want to connect to.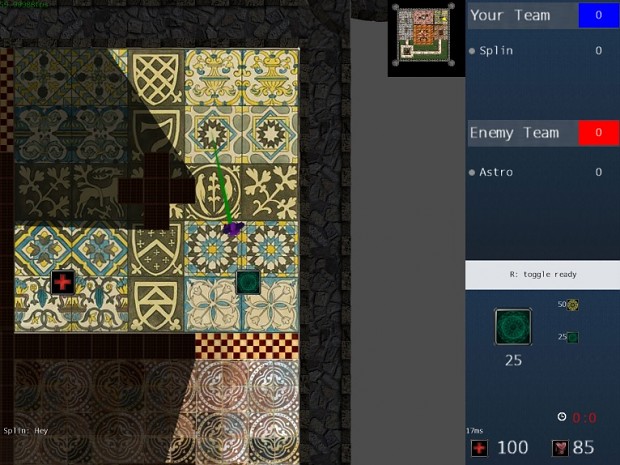 Let us know what you think!
If you like the project, follow us!
Facebook
Twitter
Steam Greenlight
Thanks for your support.
nb: the screenshots are under GNU GPL v3, and CC-BY-SA 3.0.