The end of the year brings some long awaited good news: our funding application has been accepted! With the holidays coming up next week this has been the last proper work week in December. Martin has managed to finish the analytics project just before he went on vacation and Michi tried get as many issues as possible off our backlog, affectionately called The List.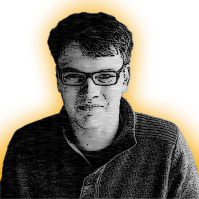 Martin
I did it! My one big goal for the final days of the year has been to finally wrap up the analytics project that has been keeping me busy for what feels like months now. Obviously, the time I actually spent working on it wasn't all that much. It's just that the past few months have been extremely busy for me, with lots of customer work (including a couple of longer business trips) and the whole funding application going on, of course.
On that note: We have received preliminary confirmation that our application has been accepted! Technically that means we could start working under the terms of the funding program right now. In practice nothing will start moving before the beginning of January. I'll be spending some time with family for the remainder of the year and the contracts with both our new game designer and frontend developer won't start before the first.
So enjoy the holidays everyone and get some peace! I sure will, because 2020 is going to be a crazy ride!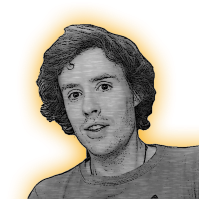 Michi (molp)
We scheduled a in-person meeting for early January, so I decided it would not make any sense to spend my time planning and scheming this week, as I often do after a larger release. Instead I decided to do whatever is currently on the list and try to fix as many small issues as possible. Here are a few examples: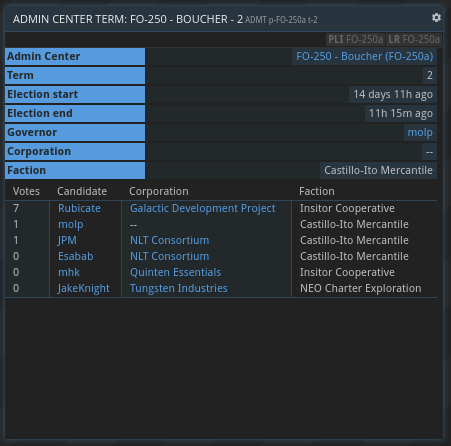 The first election for a governor ended earlier this week. Unfortunately I was elected, due to a simple bug I didn't catch during testing. I even had a testcase, but it didn't cover that exact case :( Anyways the fix was easy and while I was at it a few players mentioned that it was impossible to check the outcome of a past election. So I decided to add a simple command (ADMT) showing the details of a term. It is accessible by clicking on the term number in the ADM tile. Terms are consecutively numbered so it is easy to find past ones, going back further than the those shown in the "previous terms" list. This change is already live!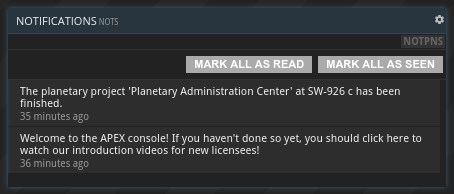 I also added a notification that is triggered whenever a planetary project is finished. Every site owner on a respective planet will receive it.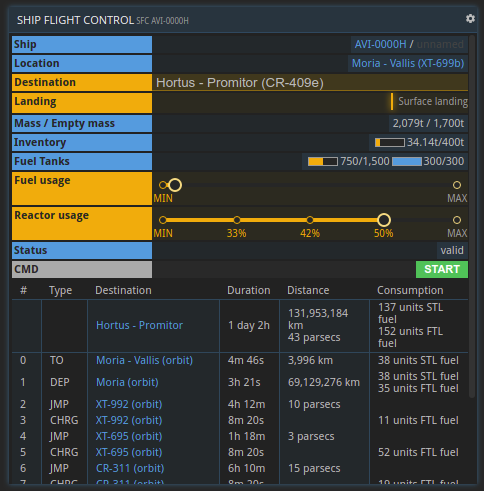 Sometimes it is hard to tell if one is looking at the right ship flight controls. Usually the "right" ship is the one with the cargo that needs shipping. Up until now it wasn't easy to access the ship's inventory, so I added an inventory line to the flight controls.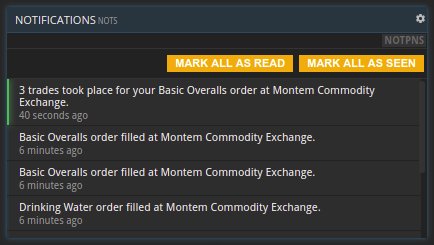 Talking about notifications: I added the name of the commodity to the .. a trade took place and Commodity order filled .. notifications. This change has been requested countless times. Time to cross it off the list :)
I'll also spend the rest of the year with friends and family, so have a good one and see you next year!
As always: we'd love to hear what you think: join us on Discord or the forums!
Happy trading!