Greetings, everyone!
This is the first in a series of articles covering the development process on the making of our game, Gold and Legends, a 2D side scroller/adventure game strongly based on narrative and an historical theme, featuring segments of combat, exploration and platforming.
Main features:
Explore the harborside of 17th century Nagasaki in this 2d adventure;

Interact with several npcs to learn more about the events going on at the time;

Fight against enemies in order to fulfill your contract to the Shogunate.
References:
Considering how heavily based on historical facts Gold and Legends is, research took most of the time on our schedule during the earliest stages, looking up for visual and narrative references so our game can depict its theme more accurately.
Wardrobe, culture and architecture of the time are all elements we seek to incorporate into our game, influencing all aspects from character to level design.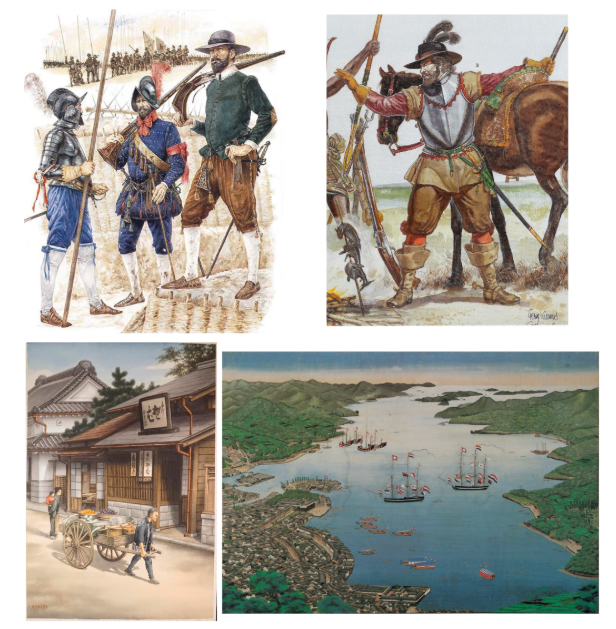 Game Development
We've been focusing on both the character and level design right now, gathering elements to start building a 2D blockout within the game engine. Most of the designing process is done while keeping in mind the historical references, making sure we can take the most out of them and implement it within our game.