Hi there!
We've been developing Deep Flare: Explorer for about a year. We put our minds and souls into this project, and our own financial means as well. Now, in order to develop the game at a steady rate, we need some kind of funding.
In the past few months we weighed up several ways of getting what we need but we've come to a simple conclusion: we're sticking to our original plan - KICKSTARTER!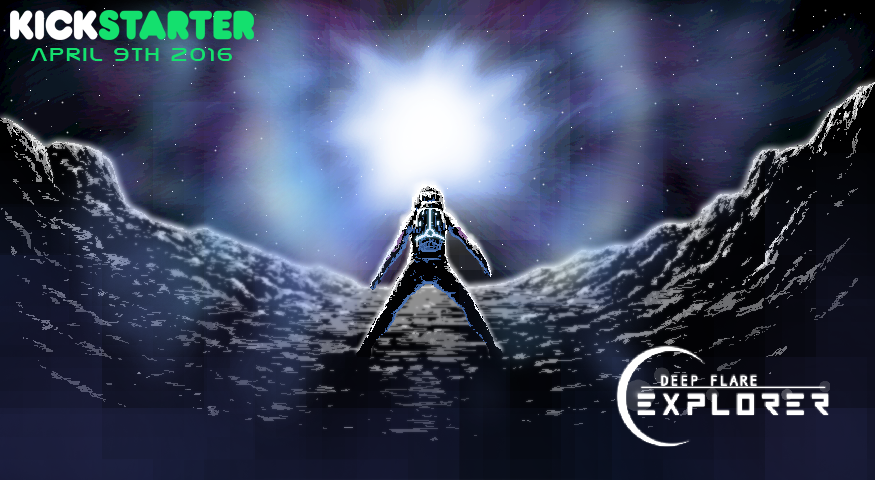 Our campaign starts on SATURDAY, 9TH APRIL 2016. If you like our project, be sure to check often our page as we'll be posting a lot of news in the coming days! :)
Some useful links:
---
Demo Updated!
In the last few weeks we received quite a lot of feedback about the demo, so after a bit of testing from our part we managed to put out another version featuring a few fixes and "improvements" here and there.
Being more specific:
we added labels to the in-game menu icons, as someone told us they were not representative enough
we added a textual hint about what button\key you need to press in order to dock the module into the ship when you're in the "right spot".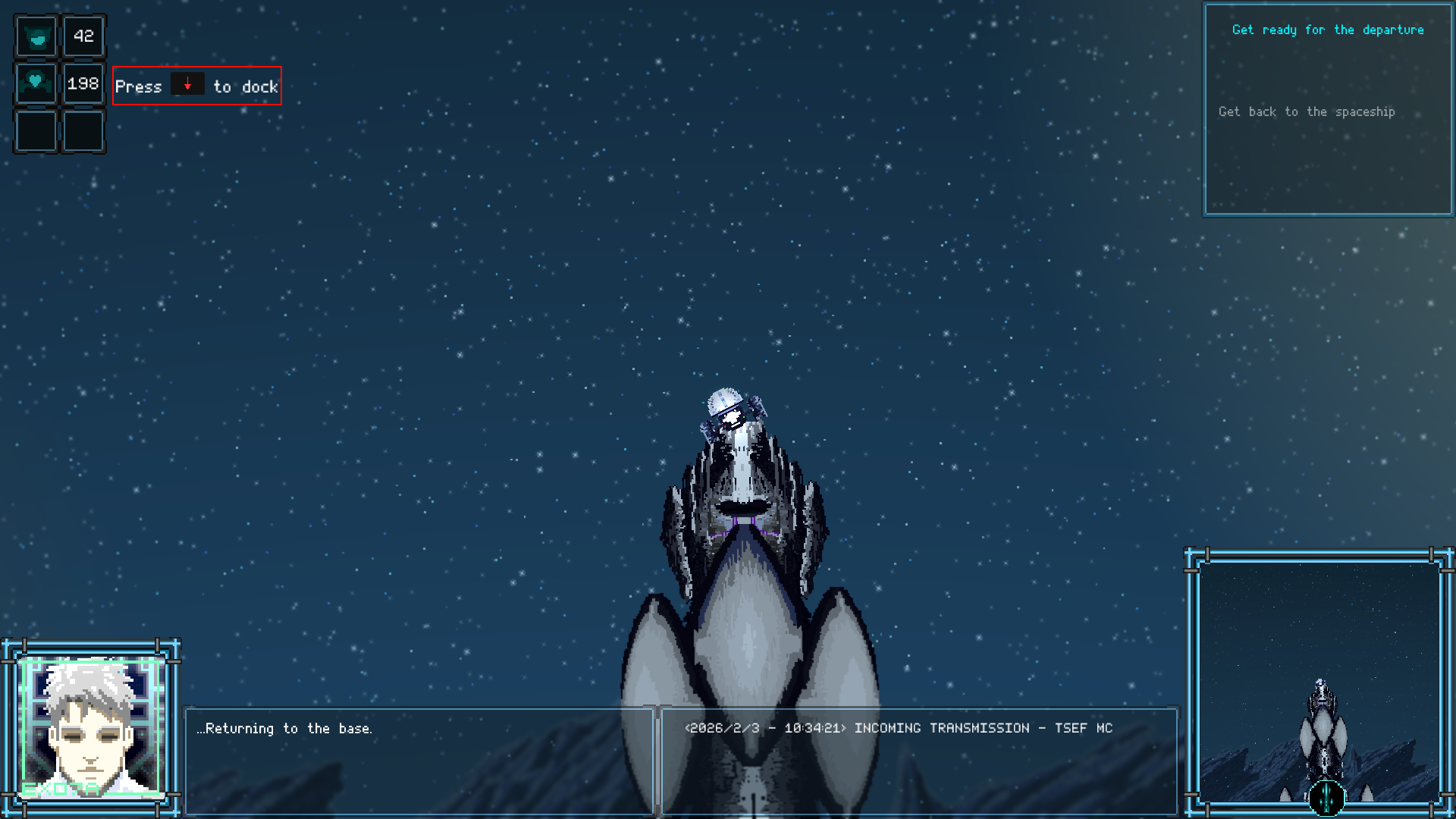 If you haven't done it yet, be sure to try it out!
---
In the meanwhile
Our demo includes only part of the planned features: for instance, you can't fly around with the main ship. But of course we're implementing those features. You don't believe us? Get a proof: an early footage of the EX-07A navigating through an asteroid field nearby Saturn. We have already designed how this feature is going to work, but we have just begun to implement it, therefore many characteristics - first of all the HUD - will change a lot.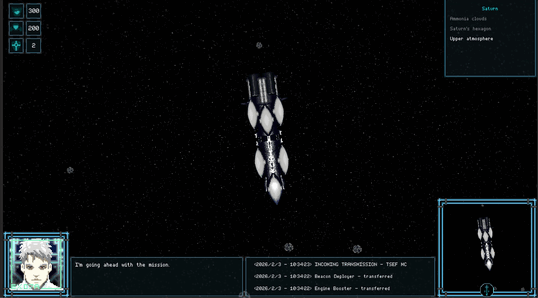 Even the quiet moon won't be free of hazards... even though they're not natural ones.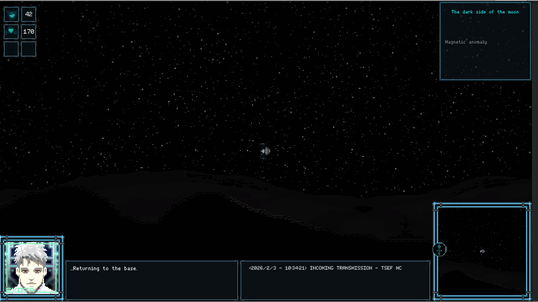 We've been working on this project for quite a long time and we need some fresh opinions about it. Please feel free to give us feedback - be it positive or not! We care very much about our game, and we want it to be as polished as possibile. So, we need YOU to tell us what you think about it. Don't refrain from criticizing!
And thank you. :)