Our goals this week were to bring the game to a relative balance where either team feels able to win the match. This meant that our primary focus was rebalancing our current features rather than focus on new things this far into the development cycle.
What this meant for our game was a large list of changes trying to make it more possible for the Infiltrators to stand a chance:
Redgar needed to be more usable at a low skill level, so his EMP now disables enemy guns. It also turns off any lights that may be off near it. On top of that the distance which it goes was increased to make enemies easier to hit.
Gren's super speed was changed up a bit too. The cooldown was increased slightly. Along with that, we decided to change it to a burst of speed rather than a prolonged sprint. This should make it feel more like a careful resource than before and seems more in line with the trail following him.
Bluke also had the cooldown increased and size decreased of his radar pulse. This should force the player to think more about where they choose to fire it and make it slightly safer for the Infiltrators to navigate the map.
Yellie's portal indicator is finally functionally displaying whether the wall you are aiming at is a valid portal location or not.
We also made a couple polish changes to make the game feel a little more professional in some other moments we had not touched before: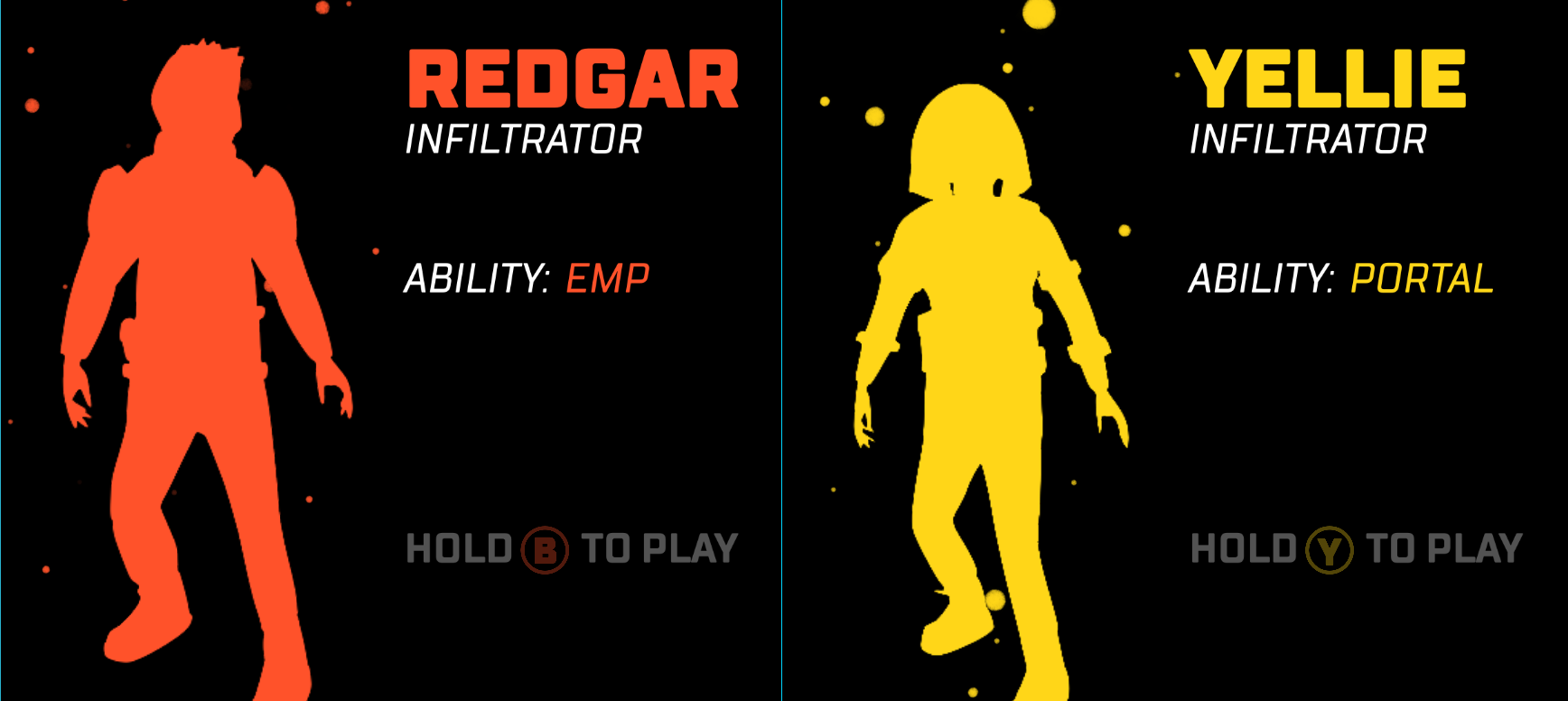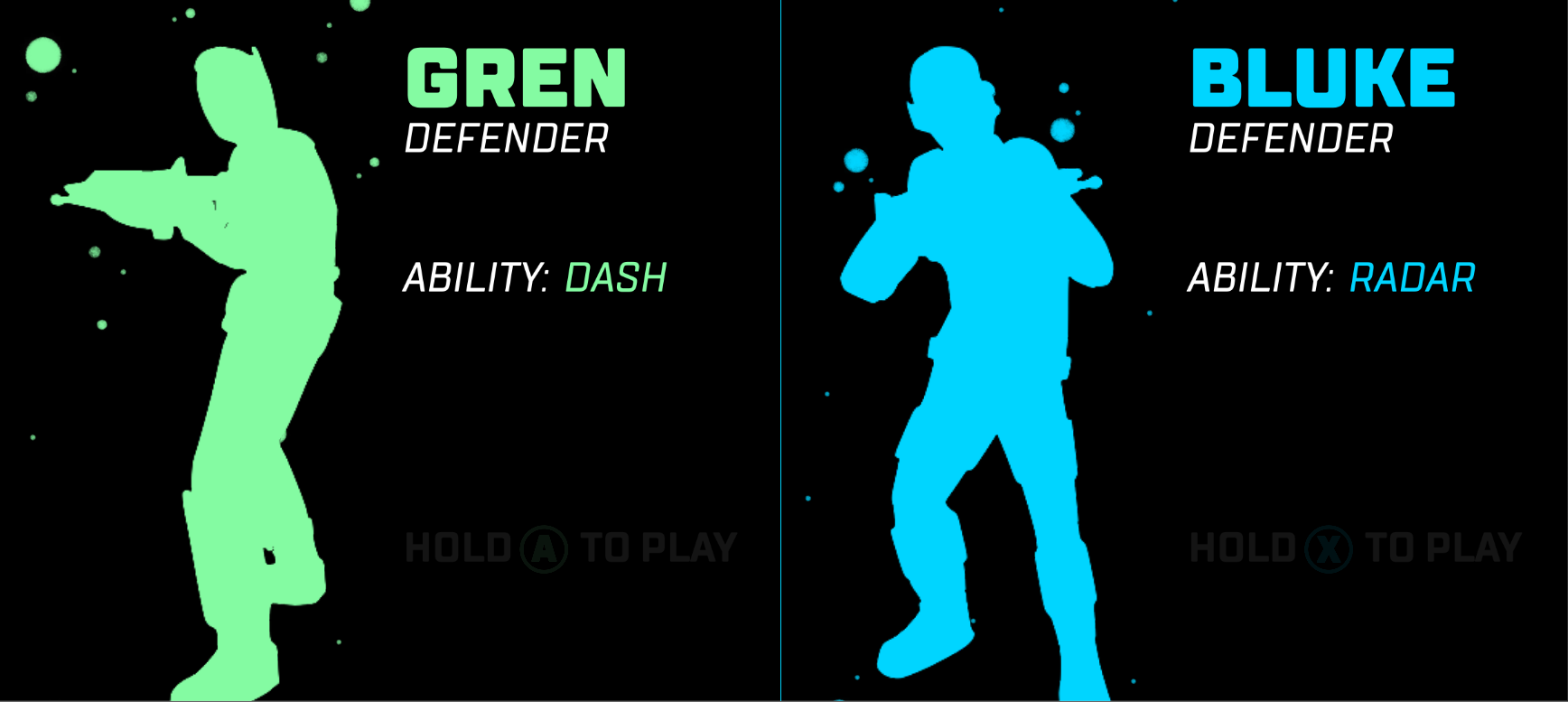 New transitions between rounds
Lastly we made one major gameplay change. Rather than the rounds ending when you run out of time, the game now reveals the infiltrators to the attackers so their location is always public. This was in response to people feeling cheated when they were really close to getting that last hack right before time ended and feeling as if they had been cheated.
Looking back on all the work and where we started, it seems clear that our game has come a long way from where it started out and we are really looking forward to showing this off to everybody.