Greetings!
Today I'm happy to present my new project, "Gods from the Abyss", a local co-op side-scroller beat'em up inspired in classical arcade games like "Golden Axe", "Final Fight", "TMNT", etc, in an eldritch-Lovecraftian ambience.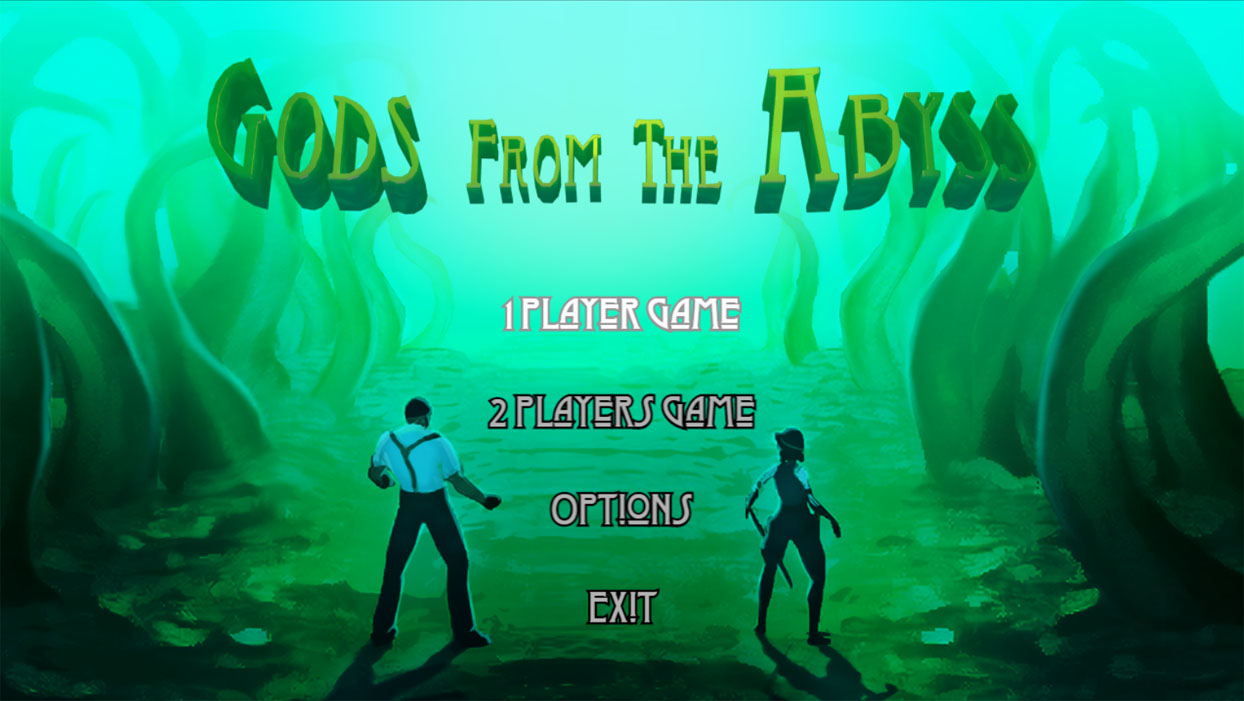 Defeat the dark God and ther minions by kicking eldritch terrors with Mei, an expert martial artist with psychic abilities, and Bob, a rude fighter with a pair blessed brass knuckles. The gameplay will be very similar to the "TMNT" arcade games, and you'll be able to pick guns from the fallen foes.
This time I'm using GDevelop engine, and the first alpha demo is almost finished. I plan to release it very soon, to get feedback and make the game better.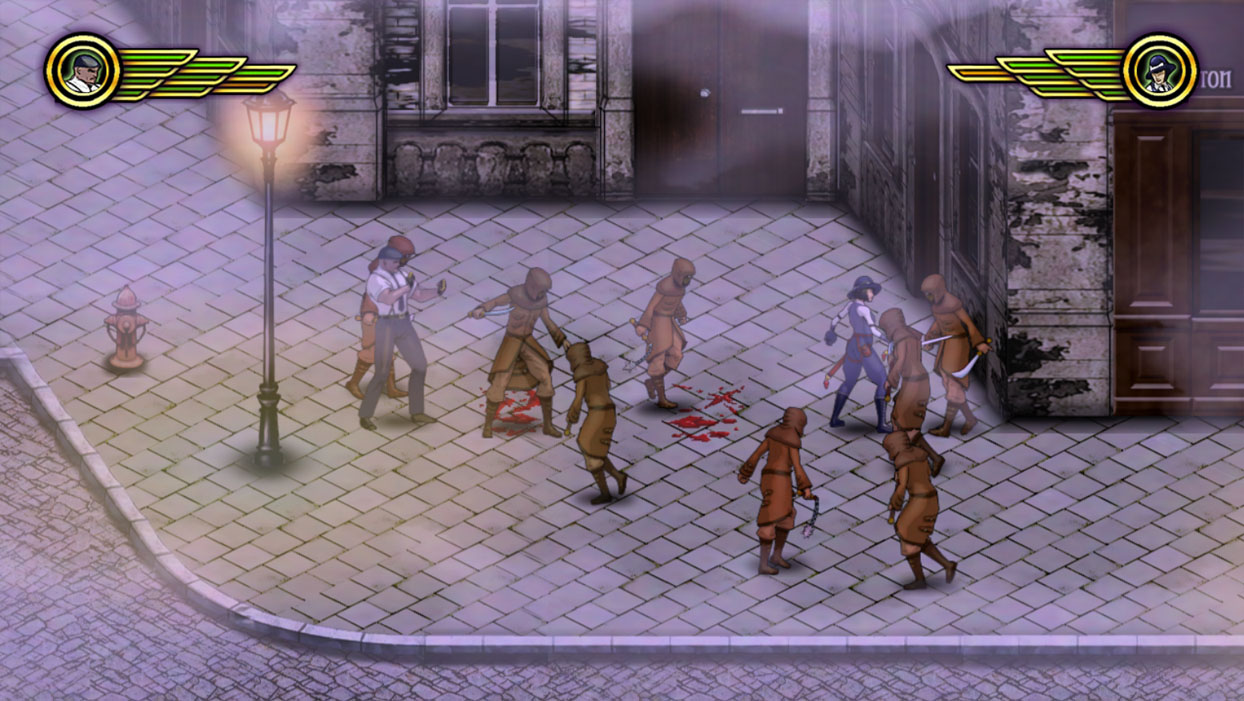 Follow this game (and/or my Twitter) if you are interested in the development.
Below, you'l find a few gameplay images. I'll add a video in next post.
See you soon!