Hey everyone at IndieDB,
Here we are again writing another article on the progress of the game in this article we are going to be looking at the concept behind the creature and what we have planned.
This week there has been a fairly big update in the concept art so first off we have the creature or companion that the player will get to befriend we welcome in the final concept for the fire companion: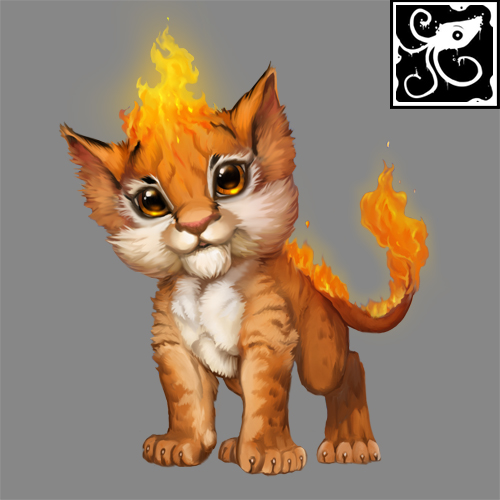 This little cute devil will be the baby version everyone starts with if they choose the fire companion at the beginning he will be a curious, and happy pet and it will be upto the player to help steer his behaviour to suit them. With his alignment being to fire he will naturally be more destructive then other pets and much stronger in using fire spells and learning fire spells.
Now the way the player can influence this pet will be through just playing the game and actions that they make will be copied by the companion so if your a player who like to go around burning enemy towns to the ground well expect your companion to help you in that, and upon burning entire towns to the ground and pretty much putting the fear of god into everyone your companion will begin and eventually grow into this big devil below: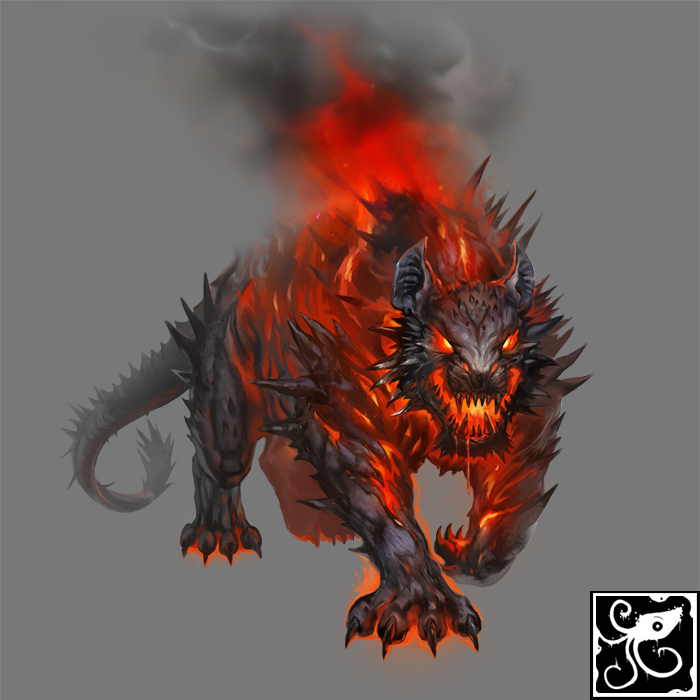 This big dude will be burning the ground as he walks, eating faces and taking names he is what we consider to be the most evil you can get if you where so inclined and at this point everything you have taught him as a pup will be in full affect.
Now if you go the other way and decide to be righteous and take back the world by converting people to believe in you and helping people in need then your companion will obviously follow you in this aspect and begin to and eventually look like the companion below: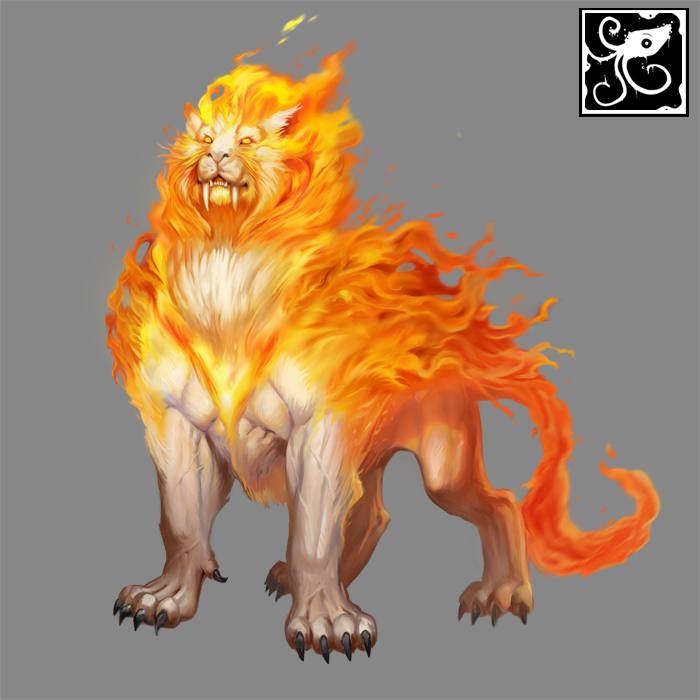 This guy will uphold your virtues and convert non believers just by being around think of this guy as more akin to light and fire so he can help heal followers and rather then use evil spells he will still get things like a holy beam to blast down your foes. This is to really to help force players to think that good and evil are both really really powerful and it doesnt matter if your good you can still do damage just in a different way.
The whole family together: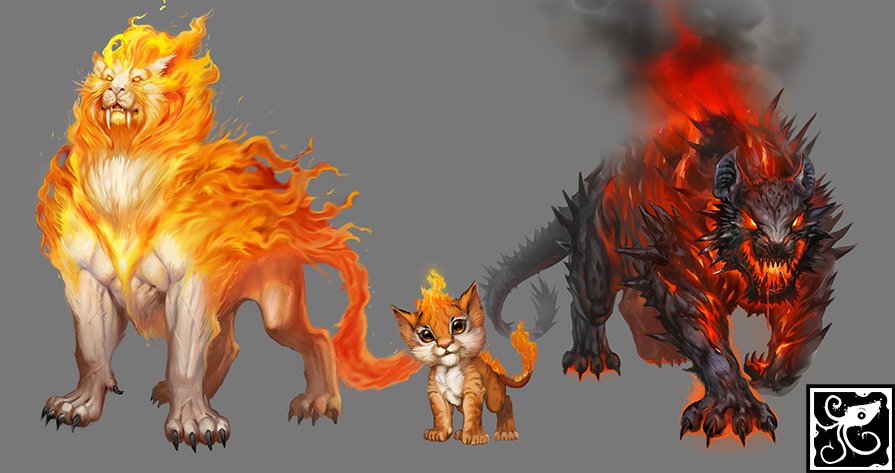 And lastly this week we have been working on some of the unique buildings for the environment up first we have the tavern: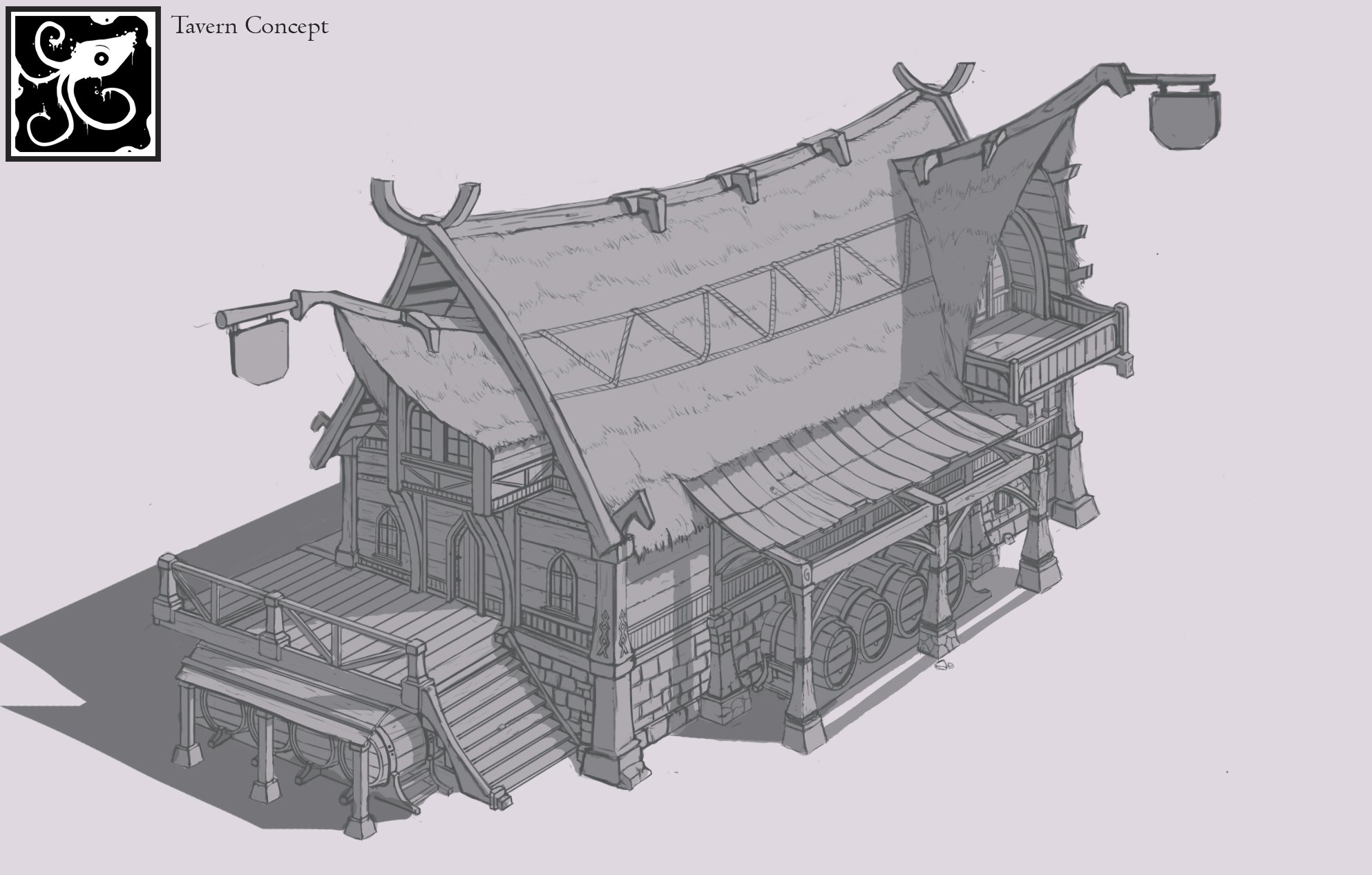 This will be a building where players can hear about objectives or quests what we want is rather then have the traditional heres a quest style thing which works dont get us wrong but what we want to create is a more open experience so the player can hear about rumors being spoken of in the tavern and it is upto the player to go and investigate the idea will be to try and immerse the player more and detract from that A to B to C way of thinking.
We also have the player housing concepted up this is the family house where everything begins and as such felt it was a important building to really get an idea of what it may look like and this will help influence the buildings in the town and in the fields for example.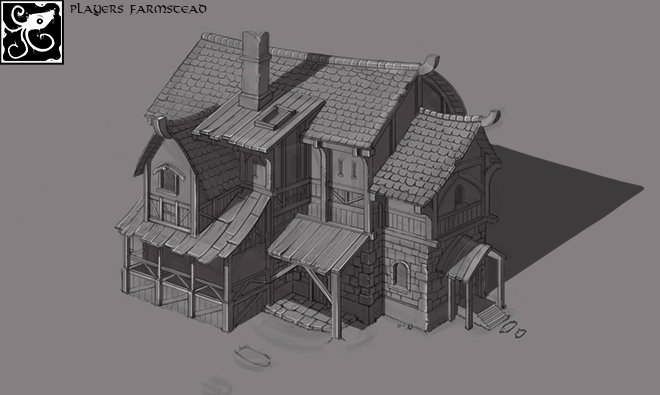 We have also been getting things into game but it is early so far we have been blocking out the starter town, starting location and the road and ride between discussing quests that could be had along the way to introduce the good and evil choices early on.
Anyway we hope you guys are having fun and are just as interested and excited in the development of this game and catch you guys next week!
As always throw a message if your interested
Kind Regards
Squid Inc Team