What is Go Fight Fantastic?
Go Fight Fantastic! is a vibrant hand drawn 1-3 player hack n' slash game with heavy focus on teamwork and co-operation! Play as three unique characters Tank, Striker or Healer, each with his/her own set of unique abilities.
The game is about a gang of teen mercenaries and their spacedog-captain who stumble into an alien invasion and must fight against all odds to save the local bird-people from destruction!
The game features two game mode, Story Mode and Horde Mode!
In Story Mode, you unfold the story of what the alien invaders want and do your best to stop people from getting taken from their homes. You can explore for meteorite shards, upgrades you can use in any game mode to modify your character and their abilities. You'll face enemies, bosses, challenges, events and maybe even a few puzzles!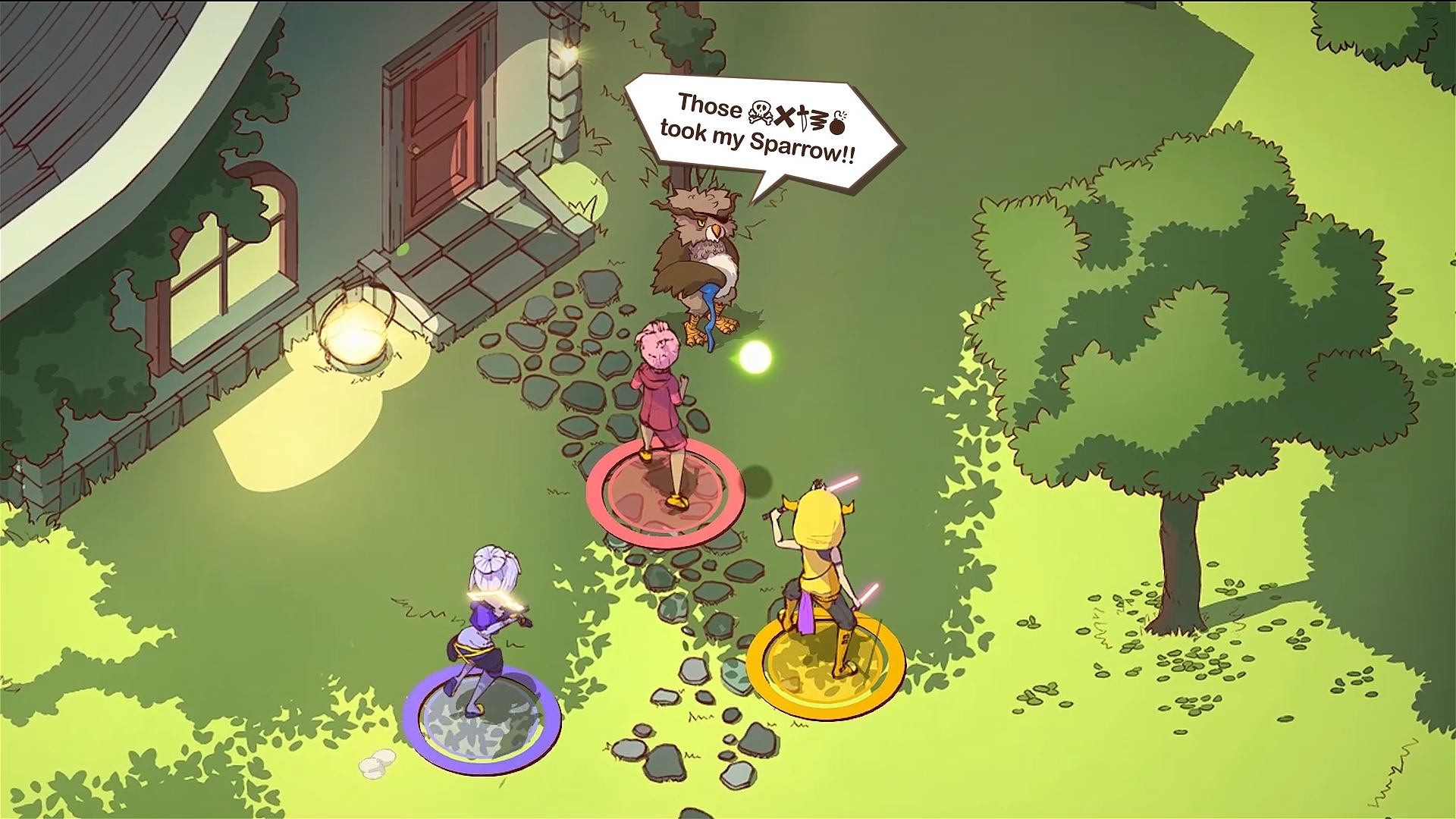 The Horde Mode Arena lets your team work on communication skills, timing and go for the high score as an onslaught of enemies try to take you and your team down! The longer you play, the harder it will get.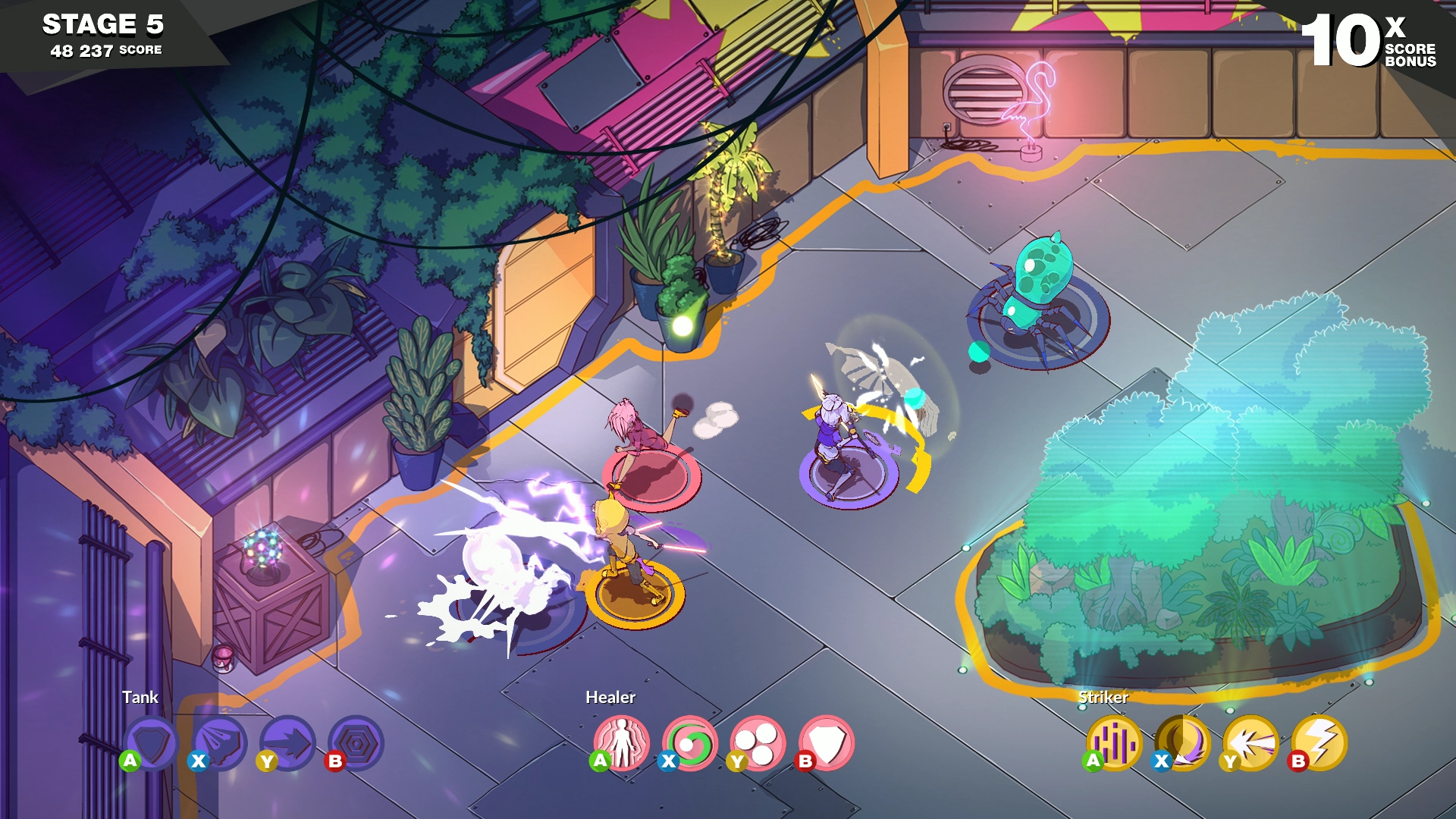 The Team Behind Go Fight Fantastic!
We are Lina and Johan, a nerdy couple from Sweden who are super passionate about games, creativity and tech. Together with our morale booster puppy Bowie, we're working on our dream game! Ever since we first met (9 years ago), we've been talking about making games.
We wanted to make something fun and colorful with cozy characters. Inspired by retro games such as secret of mana and newer games like Heroes of the Storm and Vermintide. We've tried to make something that we ourselves would want to play, that other people would enjoy as well.
We are super lucky to also be able to work with our great friends Elvira and Nicklas at Two Feathers, the creative duo behind all of the sound design and music in the game, as well as the amazing trailer-music! Two Feathers have previously worked on music and sound design for titles such as Angry Birds 2, Warhammer: Vermintide 2, Aragami, Apex Construct, Hammerwatch and many more. Given what they've made so far, we're super excited to hear what they come up with next!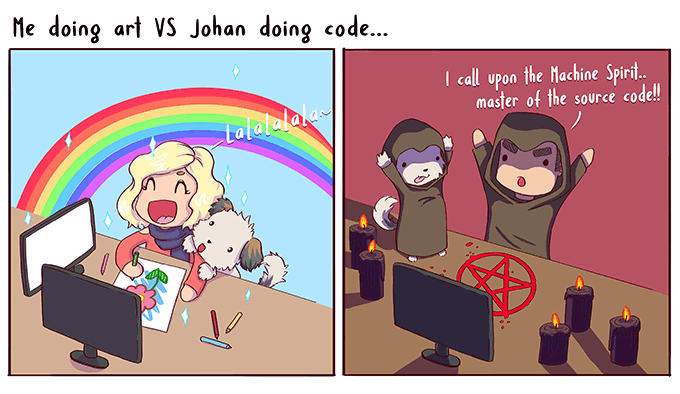 Discord!
If you want to read about our weekly updates, hang out and help us improve the game you are very welcome to join our Discord! We hope to see you there!