Ahoy there, me hearies! We've discovered a new race in the Solar Sails universe - the Glyphens! The
Glyphens are a race of sentient asteroids, brought to life by magical runes of an unknown origin. Their very cores are either gas-like or crystalline, while the rocks serve as their protective shells. Check out the original post for more information.
There are 3 types of Glyphens humanity has encountered so far: Pebbles - The Pebbles are self-aware asteroids which represent the Glyphens. They are small, fast, and hard to target unless by weapons that affect a large area such as bombs and shells. Pebbles ram into their enemies, destroying themselves on impact. Usually come in packs of 3-5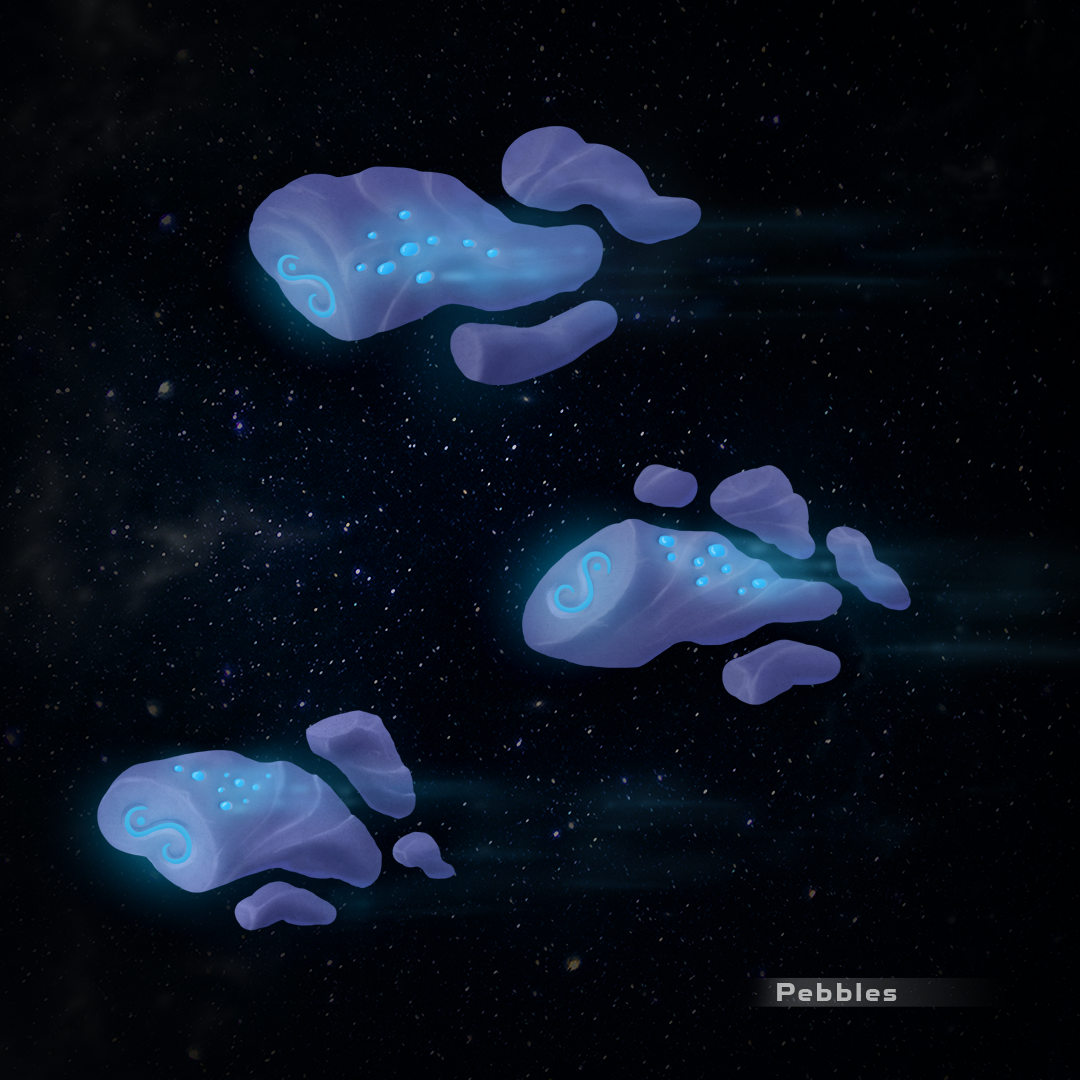 Sentinels - Sentinel is a cluster of rocks attached to a gas-like Glyphen core. When attacking, the Sentinel arranges them in a circle and makes them spin around himself, thus heating the core and shooting a beam of heated gas at its enemies. The color of the gas-like core changes according to the Glyphen's state - idle, triggered, shooting, awaiting cooldown.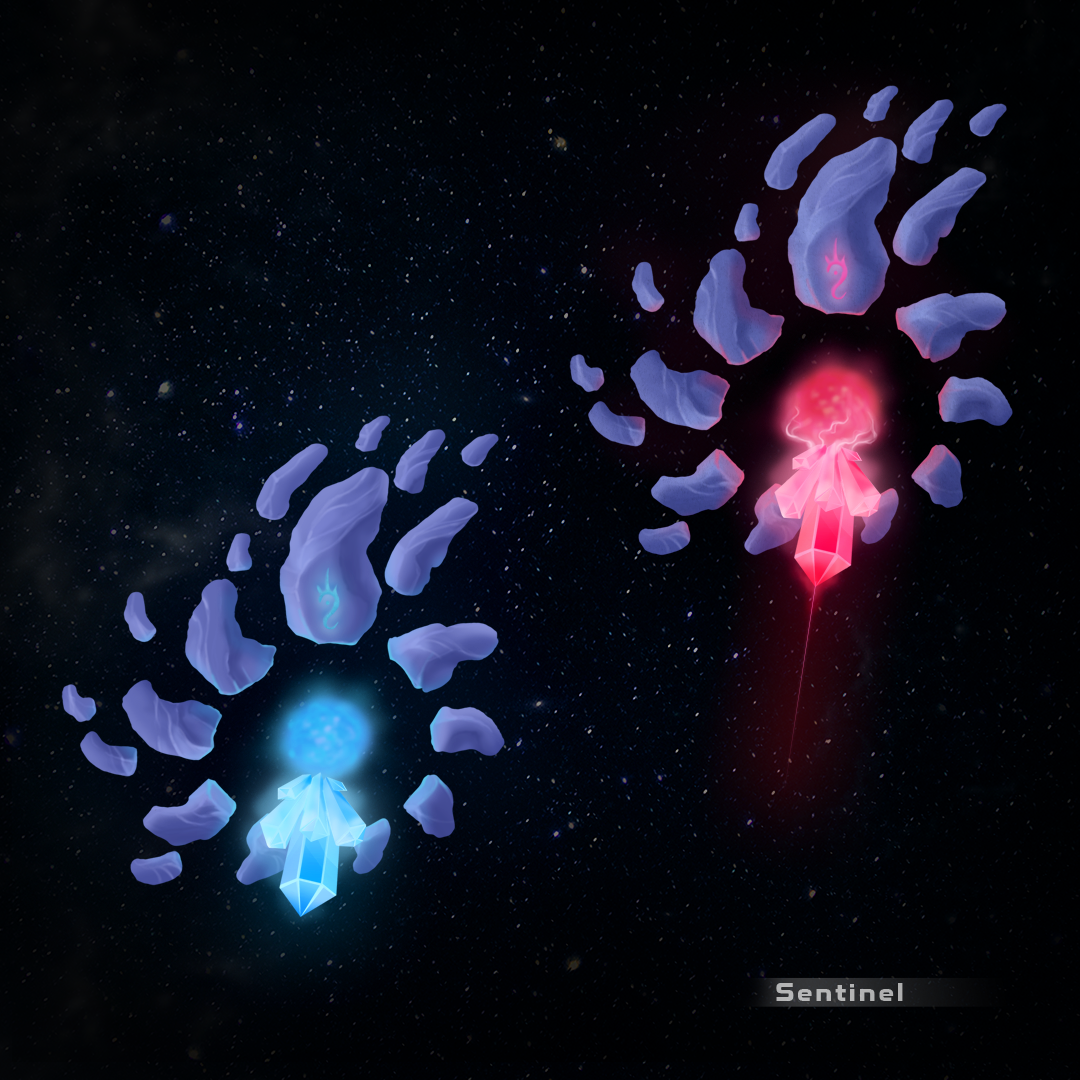 Mountain - The Mountain is a huge Glyphen mobile fortress, which serves as the primary assault unit. It produces masses of Pebbles that revolve around it. When an enemy is nearby, the Mountain uses them as projectiles with an extremely fast rate. Basically, the Mountain is a piece of stone that uses stone to stone its enemies.